Looks like our favorite magizoologist is heading back into space -- well, the space-time continuum anyway. Fantastic Beasts and Where to Find Them's Eddie Redmayne, formerly known for his roles in Jupiter Ascending and The Theory of Everything, said he sees "similarities" between his current lovable Hufflepuff and the regenerating Time Lord.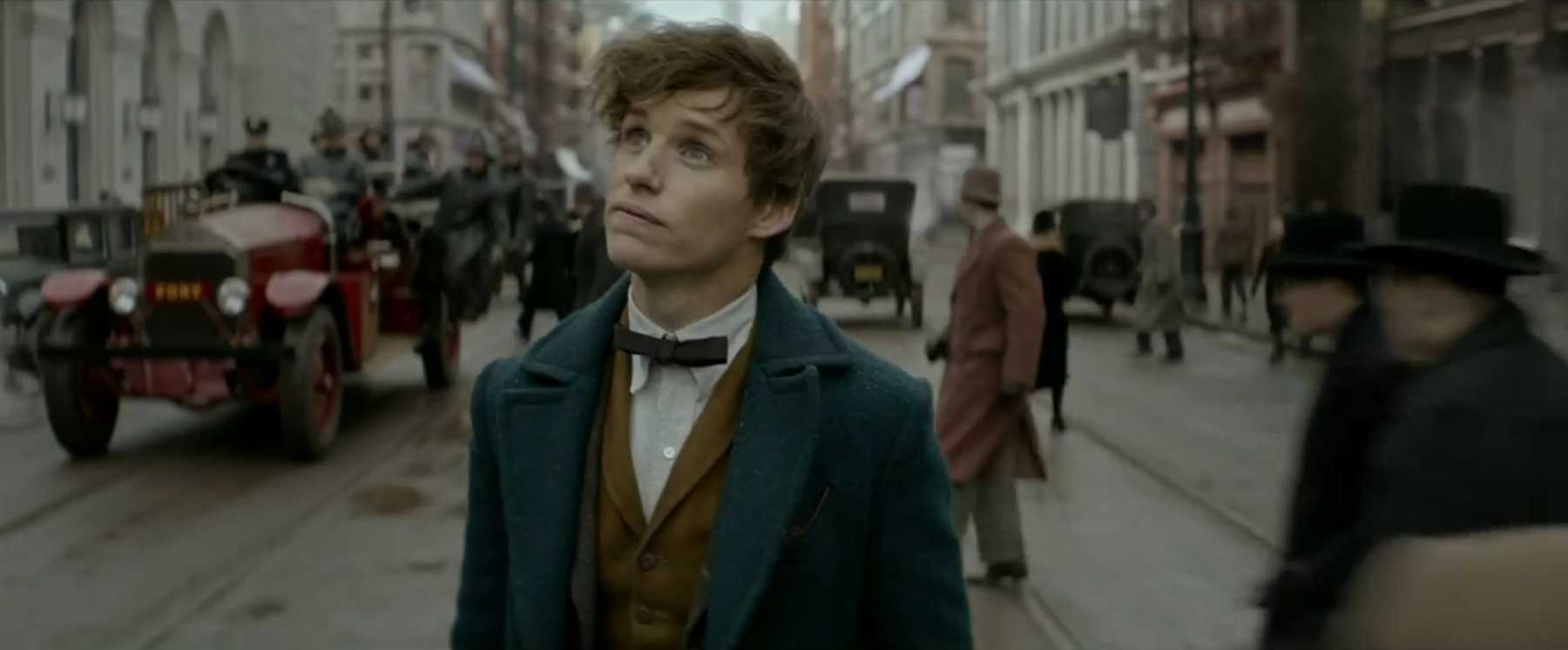 Wizard and Whatnot
In an interview with Radio 1 Breakfast host Nick Grimshaw, Redmayne agreed "he would love to take over the TARDIS."
"Would I do it? Yeah! It's a great show. I do see the resemblance. I see the scarf, I see the coat, I see the bow tie."
"I'm also a huge fan of those actors, I love Matt Smith. I suppose the briefcase [in Fantastic Beasts And Where To Find Them] has a TARDIS vibe to it -- so yeah!"
Unfortunately, it may be a while before Redmayne trades his Mary Poppins case (oh, come on, we were all thinking it!) for the keys to the TARDIS. With the news that Fantastic Beasts is becoming its own franchise -- five films!, spanning the entire buildup to Voldemort's rise to power in the Wizarding World -- Redmayne will be tied up for a while ... and not just in Devil's Snare!
The scheduled upkeep for playing the Doctor is intense -- Matt Smith was not seen in any other role until after he regenerated into Peter Capaldi -- and Redmayne is currently in high demand.
Still, it would be cool to see what kind of Time Lord he would be.
Speaking of Capaldi, reports have been swirling around the time-stream that the BBC is looking for "a clean slate shake-up" after Season 10. Once Chris Chibnall takes the reins from Moffat in 2018, both Capaldi's Twelfth Doctor and his companion, Pearl Mackie's Bill, will be saying goodbye to the show.
Until Redmayne does get those keys to the universe (or the TARDIS, same thing) we will just have to content ourselves with his magical suitcase and menagerie of magical beasts. Redmayne is anything but sad about it, however, and loves working on the film.
"It has the heart and the wonder of the Potter films," he says.
"I always find the Potter films are a great place to go back to every year for a hug, a warm wizardy hug."
"When I read the script the amazing thing about Fantastic Beasts, the first film is just its own 'thing'.
"Sometimes I feel, with franchise films, the first film is pilot for the future. What I loved about this is that it felt like its own entity."
Redmayne also revealed that JK Rowling, who penned Fantastic Beasts, has already started working on the second film. However, neither she nor Redmayne will drop any juicy details.
Fantastic Beasts and Where to Find Them is playing at a theater near you!