From the moment Alex Kinsey and Sierra Deaton stepped on the X Factor stage, viewers knew they'd be stars. Their smooth and slow rendition of Britney Spears's "Toxic" was legendary, and since then Alex & Sierra have had much success. In late 2014 they released their debut album It's About Us, filled with fun pop songs and slow ballads.
But that was two years ago, and now the talented duo has more big news! For the past three days they've been sharing info about their next album. On Monday the 1st, they revealed the title of the album (As Seen On TV), the release date (September 30th), and explained that it's mostly studio versions of The X-Factor songs.
On Tuesday the 2nd, they shared the track list. Every half hour they tweeted a new one. Here is the final full listing:
https://twitter.com/AlexandSierra/status/760603625395740672
And on Wednesday the 3rd they shared the video for their first song, "Toxic". Give it a watch!
It's fitting that their first song on The X-Factor was "Toxic" and now it's their first released song on the upcoming album.
Releasing studio versions of the songs they sang on the competition show is a brilliant idea. It's through these song that so many fell in love with the musical couple, but all the YouTube clips are from the show, so the audio is mostly fans screaming. No one wants to hear that! Not to mention that all the songs are cut short for the show performances. Alex & Sierra did more than just sing the songs on the show, they really made them their own.
Fans will truly appreciate full length, professional studio recordings of the songs, as well as the three original songs on the album, titled "Take Me," "You Will Find Me," and "Animals."  Alex & Sierra have proven that they can do more than sing - they can write too! These three songs are sure to be as powerful and musically stunning as their other originals.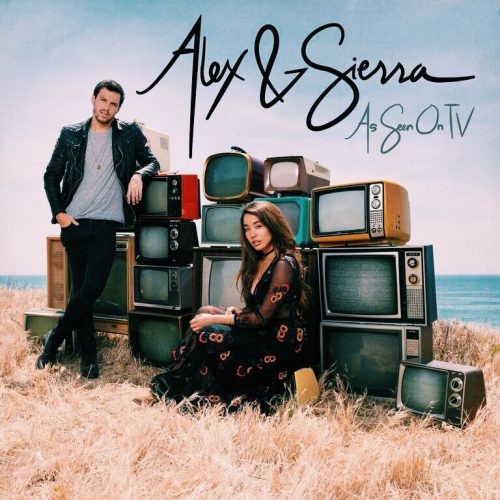 twitter.com
As Seen ON TV is available for preorder on Friday, August 5th and is out on September 30th.