Nick Jonas was in Toronto for several days last week, and, when he wasn't just chilling at Wahlburgers (I heard he was a little grumpy from the staff), he was busy performing for a sold-out crowd at the Phoenix Concert Theatre.
That's right, Nick still has shows going on even though Kelly Clarkson has recently cancelled the remainder of her tour, of which Nick was slated as the opening act.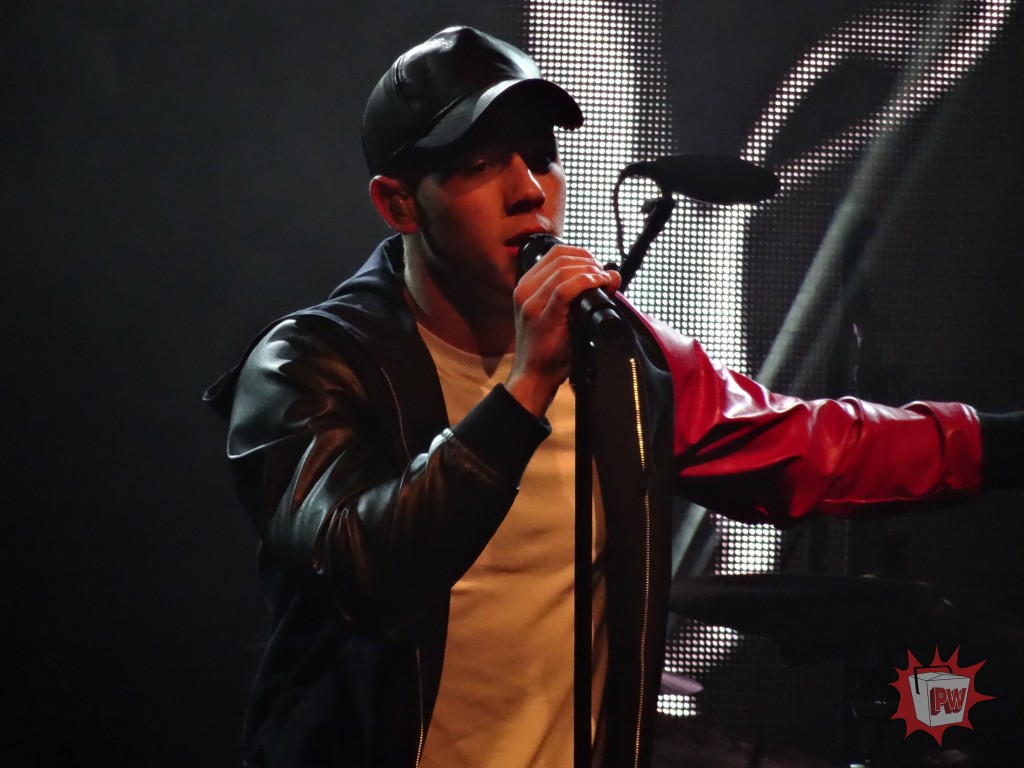 Courtesy of Laura Barnett/PopWrapped
Nick has spent a lot of time in Toronto over the years. He lived here for several months with his brothers Joe and Kevin, shooting the Camp Rock movies back in the day. Basically, what I'm getting at is that he's no stranger to us and our passion for our city. A few songs into the show he jokingly stated, "Can't wait for the Yankees to beat the Blue Jays." Well, that didn't go over well! The crowded booed like crazy and didn't stop after a few seconds. He chuckled and realized he had pissed off more than a few people. All of a sudden, it's hot on stage, and he removes his hoodie.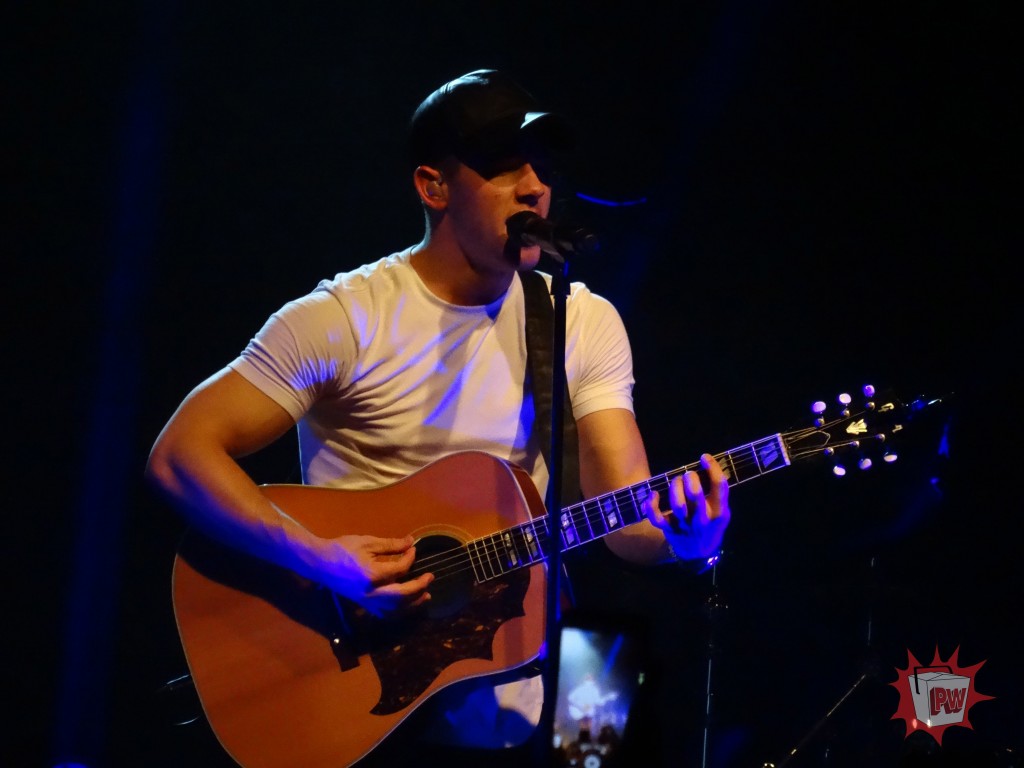 Courtesy of Laura Barnett/PopWrapped
ALL IS FORGIVEN!
He sounds great live. No off key notes for this guy! I was paying attention even though his biceps were glowing under the lights of the stage. We noticed.
He sang the majority of songs off his new album, including opening with "Chains," closing with "Jealous," and popping in his current single, "Levels," somewhere in the middle.
Gotta love the chuckles from the crowd when Nick had the big screen showing various animals getting it on during a couple songs. The chick sucking on a banana for a few minutes was funny, too. We get it, Nick. Your purity ring has been lost forever. Too funny!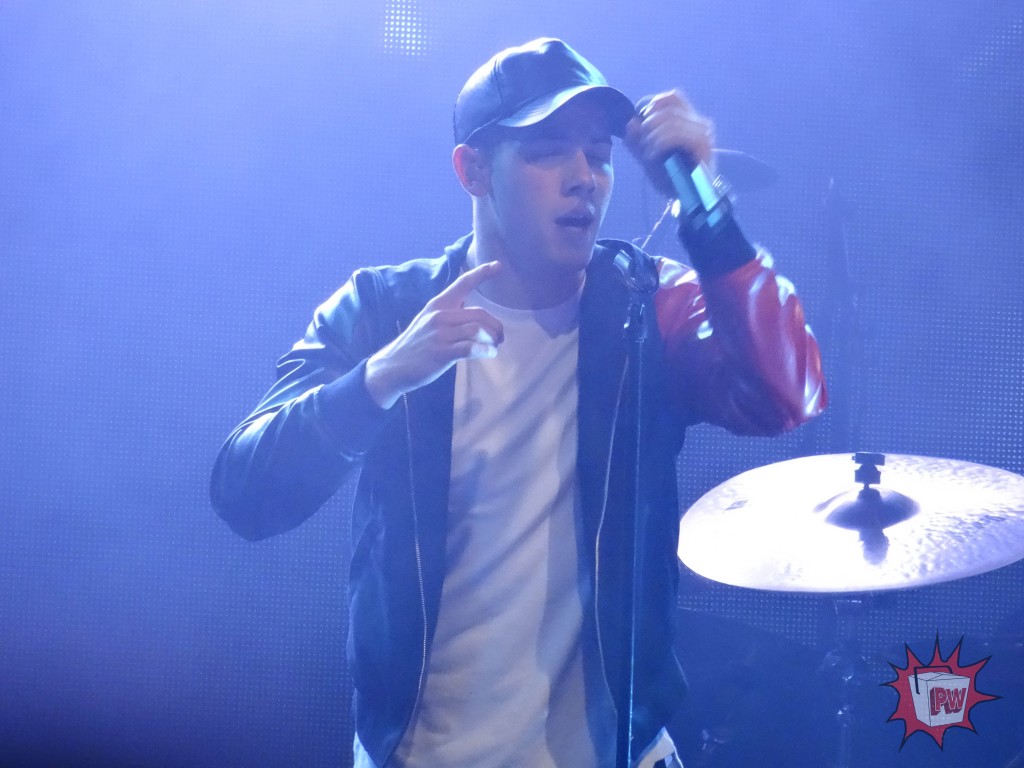 Courtesy of Laura Barnett/PopWrapped