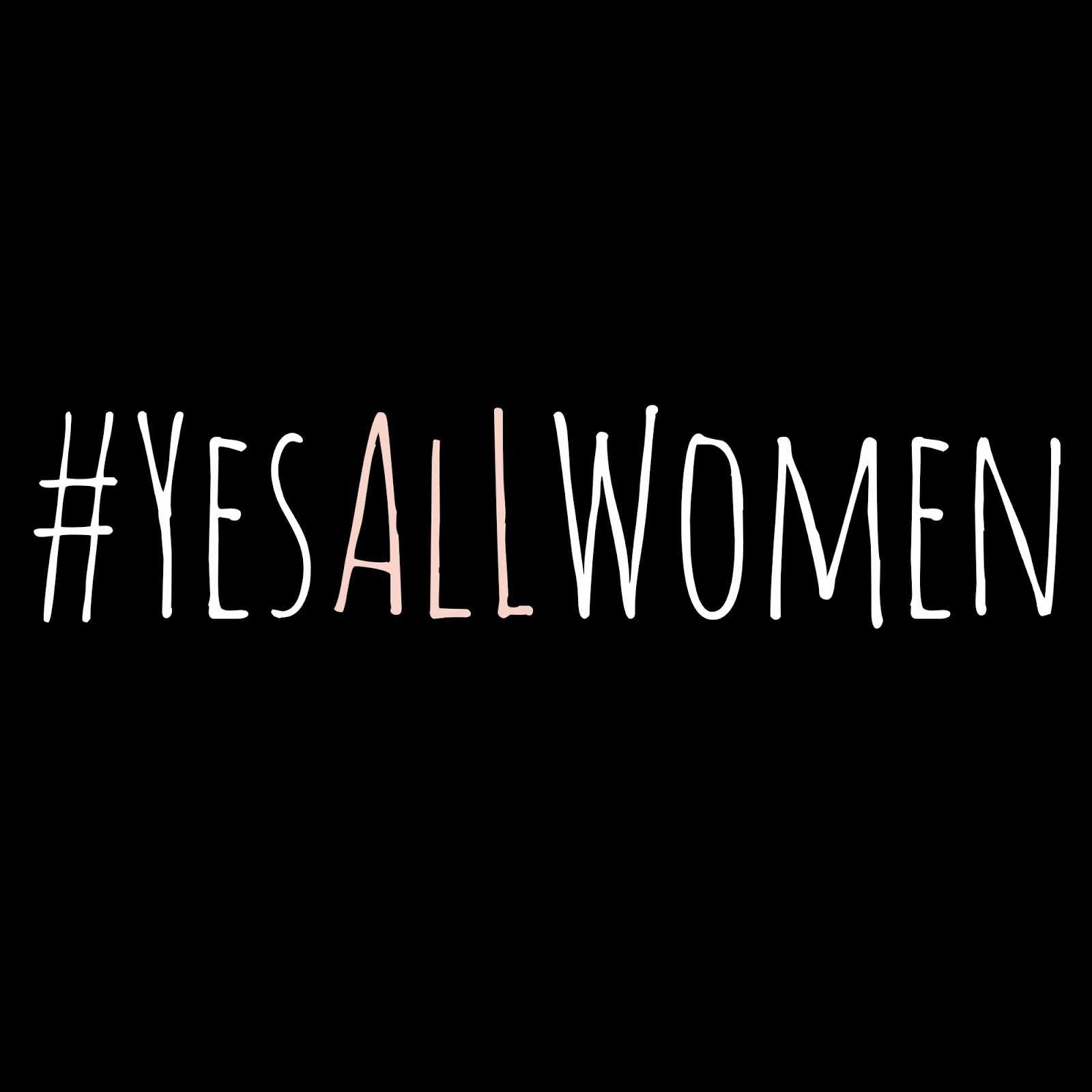 Allow me to introduce myself. I am a white, straight, conservative male. I have an immense, amazing support system which has afforded me chances in life that many could never dream of. Most of my political background is based on convenience and selfishness: whatever is easiest for me and my family to succeed is generally how I align my political leanings. For all of those reasons above and many more,
PopWrapped
approached me about writing a piece about what #YesAllWomen means to me, and why I feel that it's important enough to go against the grain of the typical thread of those who share my party affiliation. When I was first approached about this topic, I shortly mused about it, and had a hard time defining "women's rights" as far as how it pertains to me. Sure, I love women. (Yes, all women…) But have I ever really encountered any issues with women's rights? According to some, this struggle was just some notion created by the liberal media to distract us from the "real" issues. Rush, Glenn, Sean- they all spouted off the same talking points about this abstract image of a woman with loose morals and even worse judgment. Did I know any of these alleged women? I come from a large family full of strong, vocal women. I feel like all of them have thrived in the face of all the adversity that women face and have faced for millennia. But #YesAllWomen includes more than my grandmothers: one who was a single mother, worked her ass off through law school, and rose to a position of prominence in the juvenile court system. Another grandma mentored kids in some of the toughest inner-city schools around. #YesAllWomen includes more than just my mom, who sacrificed every ounce of blood, sweat and tears she possessed to provide the best of everything for my sisters and me. #YesAllWomen is more than my amazing wife: she works tirelessly in all that she does. She works what seems like about four different full-time jobs all while wrangling a four-year-old, a one-year-old and a 30-year-old (listed in descending order of maturity and intelligence). She has an endless supply of energy, passion and strength. She works harder and puts more heart and soul into what she does than any man could muster. The woman deserves so much more than she has gotten. You see, #YesAllWomen is for all of those amazing ladies. They have experienced firsthand many of the same atrocities that the hashtag campaign has shed light upon. The women I mentioned are the ones I have close relationships with, but my grandma could just as easily be your grandma. The same fortitude of my fiercely independent granny could be present in anyone's life. The same obstacles, fears, and insecurities that #YesAllWomen has brought up, that we've all read about, are unfortunately prevalent in everyone's realty. That includes my daughters, and that is something that worries me severely. I will not tolerate my sweet, young, innocent girls being bullied into some skewed view perpetuated by small-minded, despicable people. I will stand up for my girls and all girls just like them, so they don't have to encounter any of the same harassment, fear, and hatred that the women before them have seen. This is 2014 and the uneven wages, the patronizing pats on the head and the misogyny must become a thing of the past. When details began to emerge about Elliot Rodger following the devastating events at UC Santa Barbara, I was outraged; just like when Rush and the rest of his cronies twisted a few sound-bites about birth control into a week's long, Topic A, slut-shaming campaign. It's the same way some
right of Reagan congressman spouts off his ignorant ideas about female anatomy and physiology
. The rational side of me views this as simply the vocal minority getting in its licks. But then again, the guilt by association is real. I refuse to stand by and watch while Rush calls someone, who could very well be my own daughter someday, a "semen dumpster." So I proudly proclaim #YesAllWomen in a show of solidarity to the women in my life and the women in yours. The change is going to start with us gentlemen, so you're up. Who's got the gumption to stand up for what's right and not what's "macho?"
Keep Up With PopWrapped On The Web!