Good news, Young Justice fans: your favorite animated television show is FINALLY coming back for a third season.
That's right, we're finally gonna get to hear more of the stories of the next generation of the world's superheroes after the incredible, heartbreaking cliffhanger at the end of Season 2.
Warner Bros. Animation has not released any details of a release date or if the highly desired third season will air on Netflix or Cartoon Network but has assured fans that these details are coming. What has been confirmed is that Young Justice's original producers Brandon Vietti and Greg Weisman are expected to return for the third season.
What we do also know is that Warner Bros. promised in a press release that this new season will have "new twists, turns and dangerous new threats for the team, but most importantly, the opportunity for fans to finally continue the adventures of some of their favorite superheroes."
"The affection that fans have had for Young Justice, and their rallying cry for more episodes, has always resonated with us," said Warner Bros. Animation and Warner Digital Series President Sam Register. "We are excited to bring the show back for this loyal fanbase and to provide an opportunity for new viewers to discover this excellent series."
Will we find out the fate of our beloved Kid Flash? (I refuse to accept that what we saw was the end of him.) Will we get to see Virgil bring back Static Shock back into our lives? Most importantly, can we find out what the heck Vandal Savage is plotting with Apokolips?
If you're a fan of superhero stories and have no idea what I'm talking about, you should definitely be watching Young Justice, which has both seasons available on Netflix for your binge-watching pleasure.
The series followed the efforts of notable secondary heroes/sidekicks like Robin, Aquadlad, Kid Flash, Superboy and Miss Martian. This original ragtag team of young heroes tries to save the world while dealing with the drama of living in the shadow of those who came before them and making sure the world knows they're just as good as the heroes we all know in the Justice League.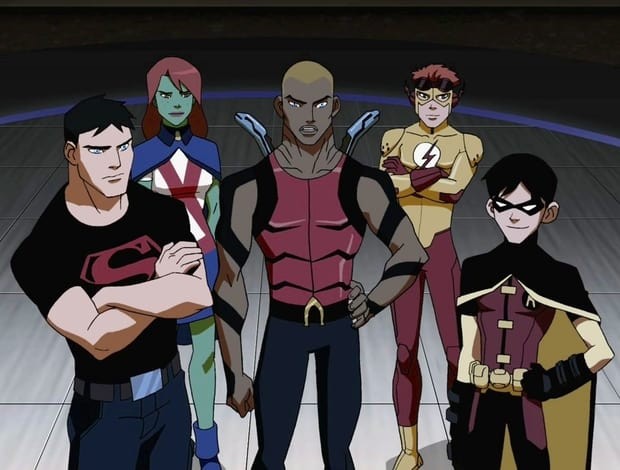 moviepilot
Are you as excited as we are for the third season? What questions do you NEED to be answered? Which heroes would you like to see show up and save the day? Let us know!