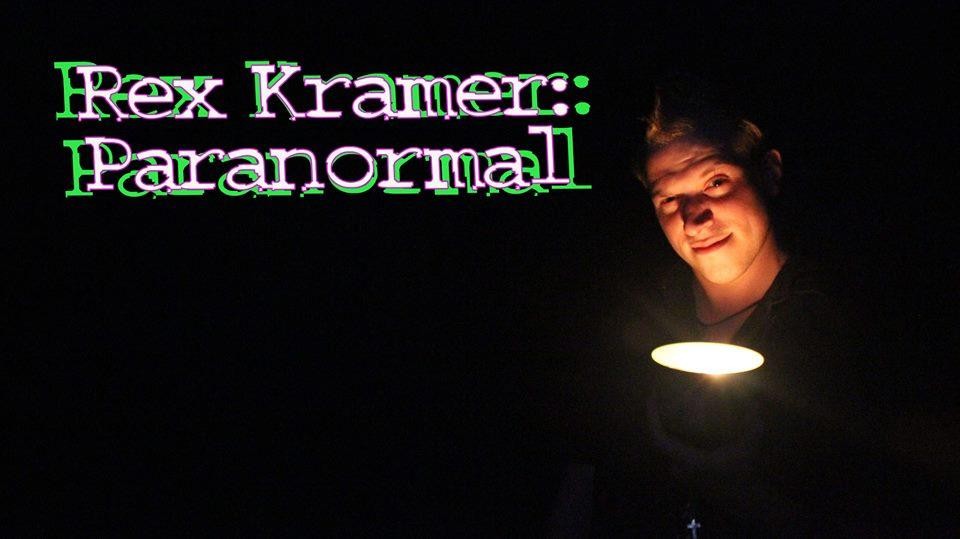 We recently had the opportunity to sit down with actor Eric Sequeira about a new web series he working on called Rex Kramer: Paranormal. Eric Sequeira is known for his work on
Billy & Mandy's Big Boogey Adventure
(2007),
Strange Little Girl
(2009) and
The Wind Effect
(2003).
Tell us a little bit about yourself?
I am an actor and a musician! I was born and raised on the south side of Chicago. Oak Lawn, IL. I lived in LA for about a year and my plans are to go back to pursue acting later this year. Performing in general is what I am truly passionate about. My favorite food is Mexican. I am Mexican contrary to what you might think by looking at me.
How did you get involved in the Rex Kramer series? What is your role?
Well, the core of our group in this production all attended Oak Lawn High School and were in the speech/competitive theater programs there. We all learned so much from being in that program. We went on to win multiple state championships. Oak Lawn Theater is what got me into acting. After Oak Lawn our director, John Lamberger went on to film school! When he was all finished I told him it'd be really fun to start doing some projects. We started with this short film called Pest Problem. The premise is a guy (me) has a homeless man (Bob Beland, who is also a main character in Rex Kramer) living in his backyard and he can't get him to leave. Those are the kind of plots that we work best with. Really wacky and out there ideas that we can just run with. We did Pest Problem 1&2 and then realized we wanted to break into some new territory. That's when John brought Rex Kramer: Paranormal to the table. A ten episode web series. He set up a challenge for himself to make the most watchable web series he could. We're talking about ten 3 minutes episodes, all of which must be long enough to be interesting in a narrative sense yet short enough to keep the viewer's interest. He had a basic outline of the first few episodes and I loved it instantly. He got his film-school buddy Jeff Wisniewski on board and we had ourselves a team. My role is 'Eric'. He his pretty much me to an extreme. And that's what we were going for.
Tell us a little bit about the series?
This entire web series would have been Rex Kramer's last episode due to it getting canceled, the footage was then repacked as this web series as an account of the events. The camera depicts Rex Kramer (Brian Walsh) and his film crew (Eric Sequeira, Bob Beland, Tom Murphy, and John Lamberger) exploring a haunted villa. It's basically poking of all of those really cheesy paranormal investigation shows you see while your flipping channels. A lot goes down in the first episode, so I can't give away to much! Our producer, Jeff Wisniewski, had met Jim O'Heir From Parks and Rec who just happened to be from the same hometown as Jeff. He asked Jim if he would be interested in working with us on this project and he said yes! We are all very excited to have him be a part of this. He brought his A game and we couldn't be happier with how his scenes have turned out. He gives the series a nice well rounded feel. Jim plays Joe, the owner of the villa in which we are investigating. He was a blast to have on set. We just released episode 3 where Jim makes his first appearance. His character is the owner of the haunted Jefferson Cottage and is interviewed throughout the series. Check out the first episode below PopWrappers and head over to their channel for more!
Keep up with PopWrapped on the web!
Twitter
SoundCloud
Facebook
Instagram
Tumblr
Pinterest
YouTube