The 2015 Oscars were a night to remember, giving many celebrities and stars the chance to show off their looks. However, this year, Giuliana Rancic caused a number of heads to turn in a negative light. The entertainment journalist made an unbelievably rude remark regarding Zendaya's beautiful dreadlocks, saying that she must have smelled like "patchouli oil" or "weed" just because she wore her hair like that on the red carpet. Giuliana took her critique too far. Zendaya, on the other hand, responded in an incredibly mature way: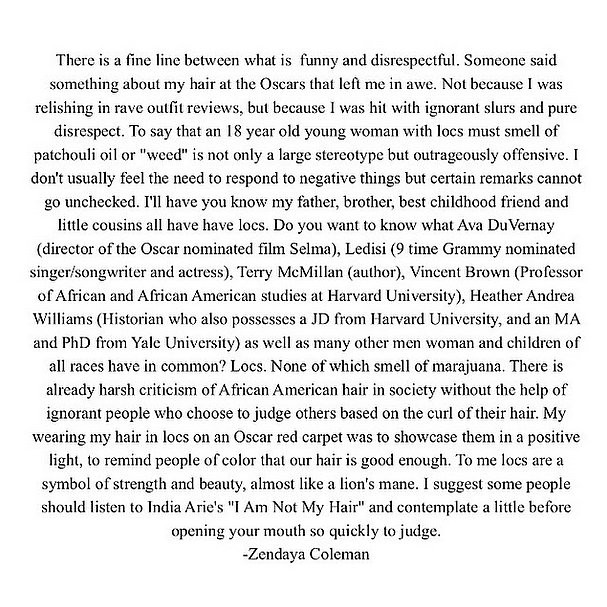 Courtesy of Instagram
Way to go, Zendaya! It's refreshing to see a celebrity's well-written response to a harsh comment instead of the ridiculous, childish arguments that occur all too often on Twitter nowadays, if you get what I mean. It's truly admirable. There is something really,
really
wrong with what's considered beauty nowadays, especially in terms of double standards. If Kylie Jenner wears dreadlocks, they're seen as hip and stylish, yet if Zendaya rocks the 'do, she must smell like weed and patchouli oil? That doesn't seem right at all. I honestly loved Zendaya's look on the red carpet. Not only is the actress beautiful, her unwavering beliefs are beautiful, too. Giuliana, you may be a fashion expert, but you should respect other cultures' beauty, as well. Check out the actress' look below: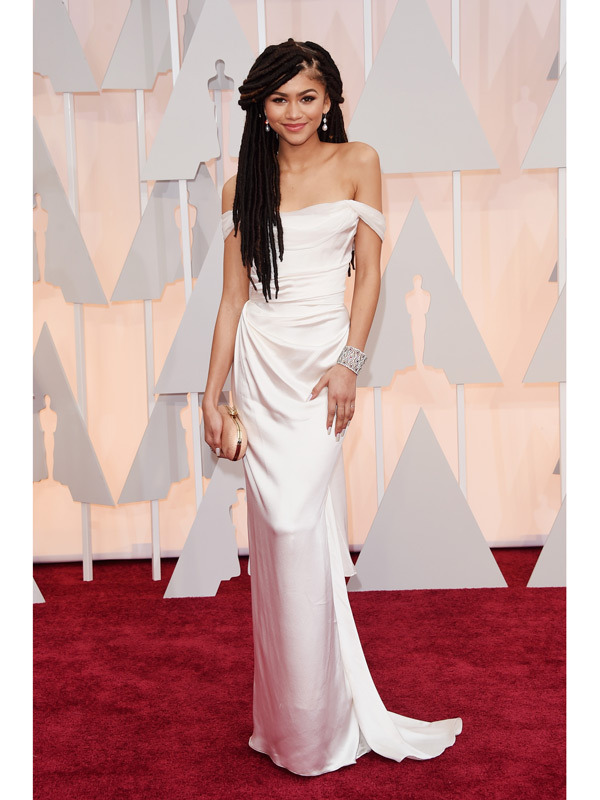 Courtesy of Hollywood Life
Keep Up With PopWrapped On The Web!