Stranger Things is finally back!
Okay, Stranger Things returned on October 27th for its highly anticipated second season and it is just as good as the first one. We pick up one year after the original season ended and things are still awry in the tiny town of Hawkins. Here's a little recap of what happened before we began our next journey in the Upsidedown. Barb passed away, Joyce spoke with her son through Christmas lights and Will's friends found him with the help of Eleven but she sacrificed herself to save their lives. The biggest twist at the end of season one was the final scene which showed Will (Noah Schnapp) throwing up what looked like a creature which set up the fact that there would be more to come. We also saw that Chief Hopper (David Harbour) was recruited to help out with some secret operations.
Now that we have been privileged to see Stranger Things season 2, we have so many things to say.
Warning: This review will not be spoiler free so stop here if you haven't started or finished your binge yet.
All the fun, shocking and heartwarming season two events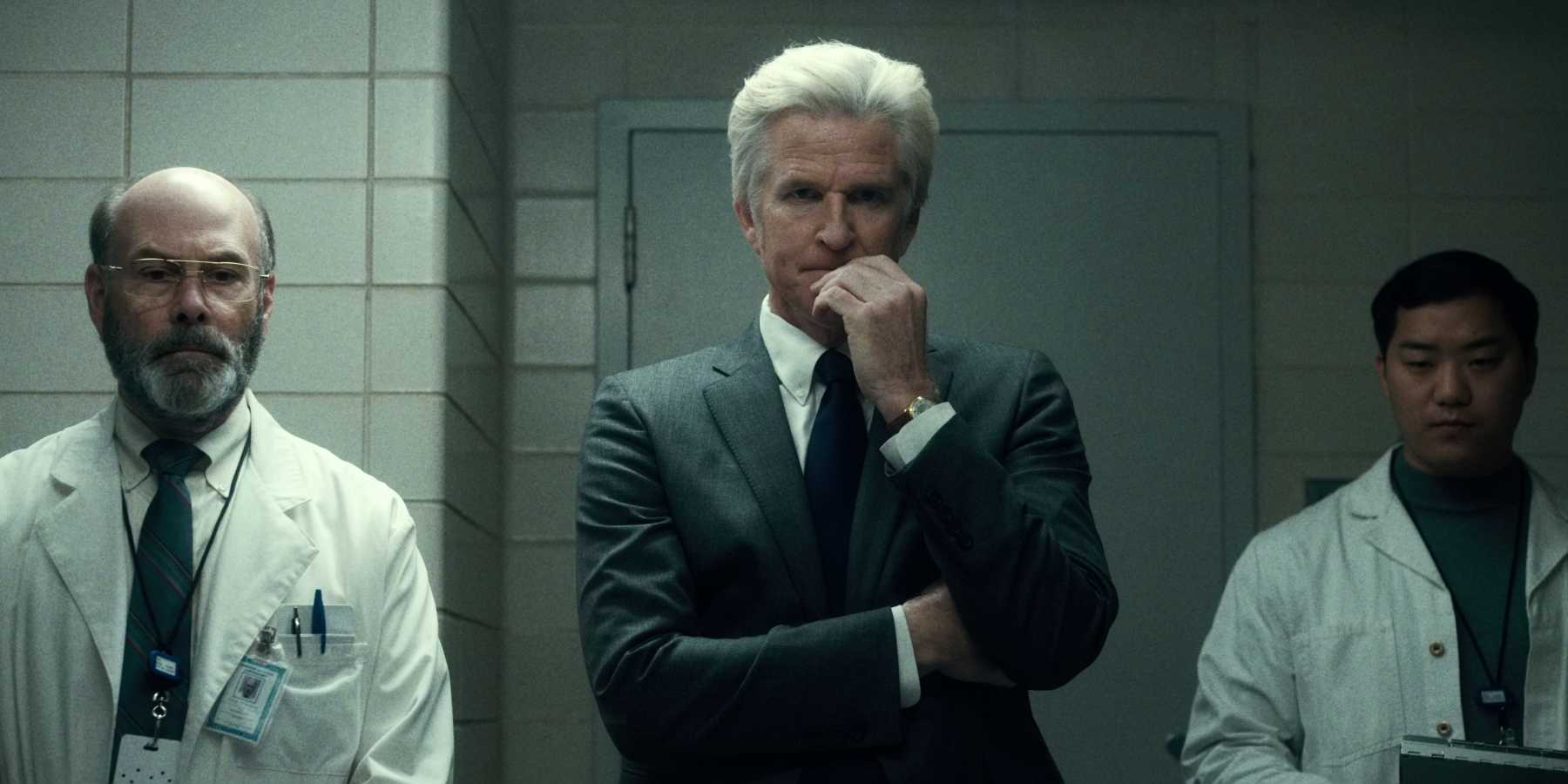 We begin a year later during Halloween, which is fitting since it was released right before the holiday, and Will is having some residual symptoms from the events of season one. He is seeing things from the Upside Down which is not as shut down as we were led to believe and he is seeing a giant monster which is much scarier then what we've grown used to. His mother, Joyce (Winona Ryder) takes him back to Hawkins Lab for tests but the Doctor there isn't as concerned as he needs to be over what is going on. Doctor Owens (Paul Reiser) is in charge of Dr. Brenner's (Matthew Modine) old project and the cleanup. Dr. Owens believe the visions Wil is having are part of trauma in his mind and tells his Mom to be patient but the viewers know there's something more going on.
Will's friends have continued their ways since the first season ended and one of those things include the arcade and right off the bat, we learn that someone named Max (Sadie Sink) has taken their high score and it turns out she's a cute girl that is new in their school. She arrives with her half-brother Billy (Dacre Montgomery), who is not very nice, and two of our boys fall for her: Dustin (Gaten Mazzarato) and Lucas (Caleb McLaughlin). Mike (Finn Wolfhard) is hanging with his friends but he is also still looking for Eleven (Millie Bobby Brown) every day and what he doesn't know if she is ok and Chief Hopper has been taking care of her since the events that ended the last season.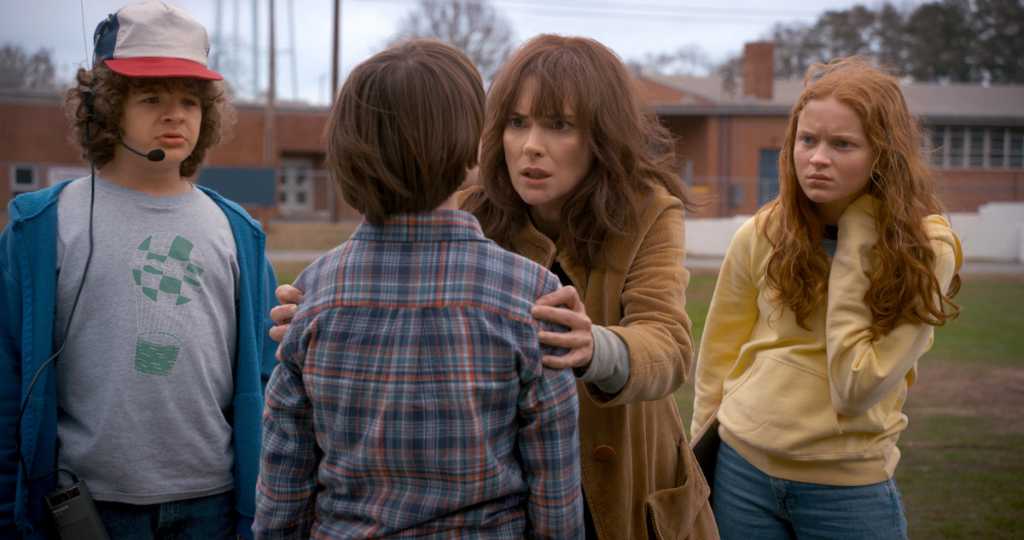 Season two starts slow but after episode five, it picks up just like the first one and you aren't able to stop. Things seem quiet in Hawkins as things begin but Will's visions show us that things aren't as simple as they seem and those things escalate quickly when the monster haunting Will's visions finds a home in his body giving both sides a look at what the endgame is. Unfortunately, the new monster causes more trouble for Will, initially, then our team is able to cause back. So much is going on in this season's nine episodes that it becomes challenging to recall each detail. We will try our best.
Max causes trouble amongst the friends but eventually, they do allow her in and Steve (Joe Keery) and Nancy (Natalia Dyer) aren't able to make it through what happened a year ago. Nancy is weighed down heavily by the death of Barb because Barb's parents are digging into her disappearance with so much vigor and it causes their relationship problems which leads to a breakup. This is lucky for us Jonathan (Charlie Heaton) and Nancy shippers because the breakup allows them a chance. Their romance stems from tragedy in both seasons but we still hope their endgame for the show.
Dustin also finds a tiny animal during the show which he thinks is a special and new discovery but it is really a tiny Demigorgan. We don't want to give everything away but this is the moment that allows the season to become suspenseful and binge-worthy like the first one was. There are a few more important moments to mention through the discoveries of season two. It is possible Dr. Brenner/Papa (Matthew Modine) is still alive even though we saw him brutally attacked at the end of last season. Eleven has a sister who bears the number eight and she finds her but only in a brief episode, we're hoping there's more to come. Also, Eleven finds her mama but only to lead us to her sister and not a family reunion that would allow ugly crying. We never find out what the new big monster is and we get a new character who we love so much. Bob (Sean Astin) is Joyce's boyfriend and he fits in really well, but enjoy his moments, that is our advice.
Savour season two over two nights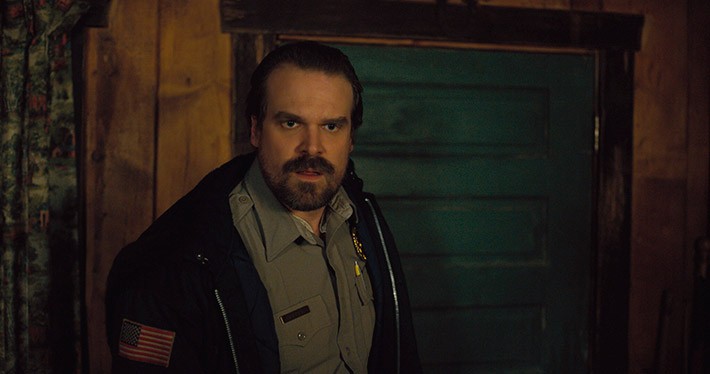 Our overall observation is that season two is excellent but it takes a little longer to suck viewers in. The first season made you want to watch all of it in one night but season two is a two-nighter because episode five really pulls you in. If you've watched, let us know what you think in the comments or through Twitter. We loved the season and we can't wait to see what comes next for the Stranger Things universe.