From the first scene following a plot instigating death, Atomic Blonde is both beautiful and confusing. M16 agent Lorraine Broughton (Charlize Theron) first appears emerging from an ice bath in the coldest toned room in film. The only hint of warm tones are the blood still caked on Lorraine's skin and the flames as she burns the picture of her and her late lover. After this aesthetically pleasing sequence, the film displays a location title that is a spray paint stencil (Great! It's a reference to Berlin street art) that is neon (Oh no, now I'm just having flashbacks to Suicide Squad).

Atomic Blonde was, thankfully, still better than last summer's action blockbuster.
Atomic Blonde comes with many redeemable qualities. The movie's historical setting is well researched and well incorporated. The most turbulent day of Lorraine's mission is the same day thousands celebrated the Berlin Wall coming down. In the background of a scene with David Percival (James McAvoy) we hilariously hear a news reporter reference one of the biggest worldly problems: if mixing music is art or just plagiarism. The movie does not let you forget it is set in 1989. The aesthetic of the film is also strong between Lorraine's professional but also badass outfits, Percival's wardrobe of East Berlin fashion, and use of color (or sometimes lack thereof). Lorraine's fight in the movie theater backlit by a screen featuring pouring rain is more beautiful than any scene featuring a key stabbing should have the right to be and the neons of the night club where Lorraine and Delphine (Sofia Boutella) plan a meeting is stunning.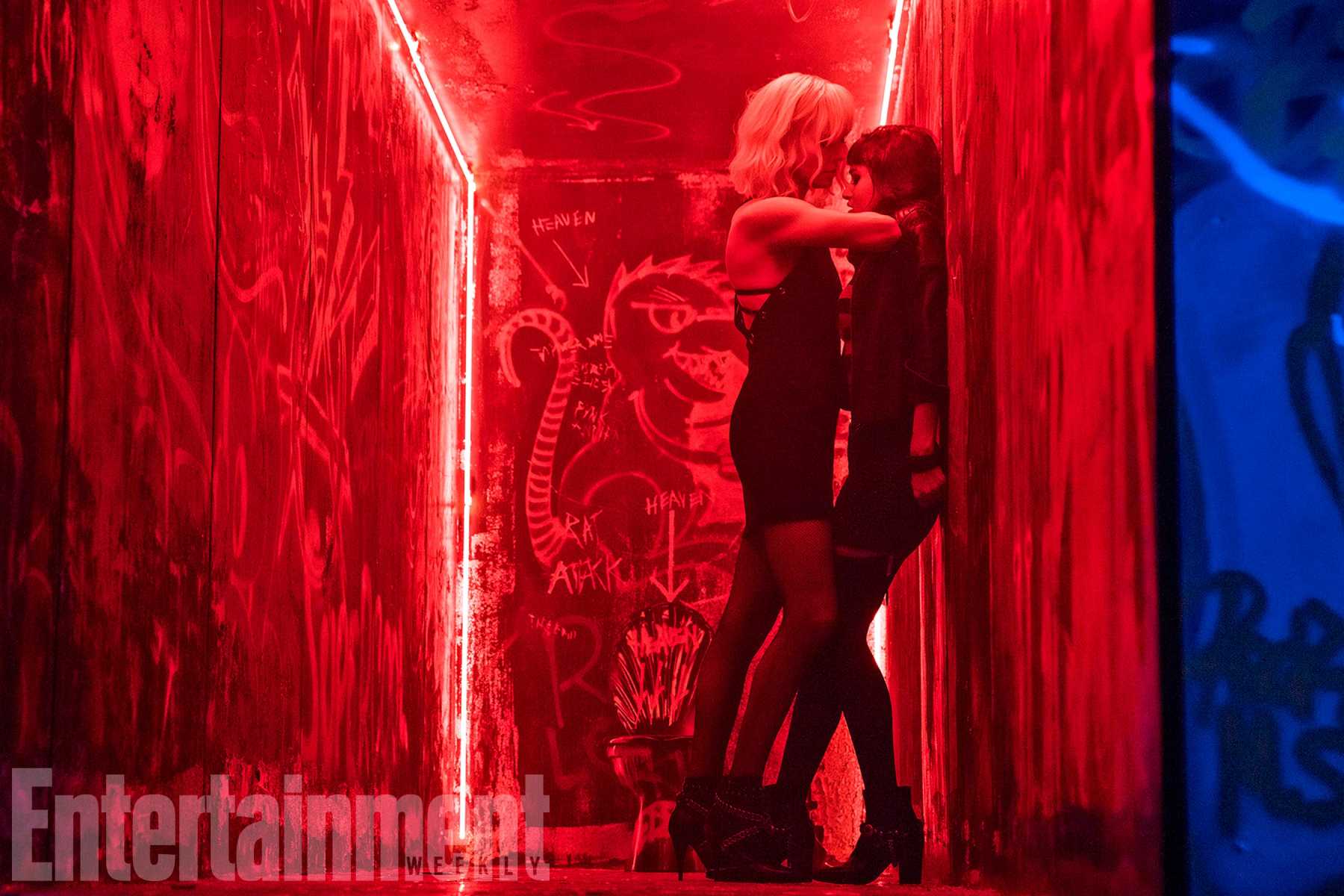 The showstopper of Atomic Blonde however is the choreography of the fight scenes.

I'm sure many people, like me, were drawn to see the movie based on the trailer in which the action shots are timed to the beat of Kanye West's "Black Skinhead". Going into this movie, there is nothing but high expectations for the action. The stunt choreographer, Sam Hargrave, works with the Marvel Cinematic Universe on many of their films. Despite this, Atomic Blonde surpasses many Marvel fight scenes. Lorraine's stair fighting sequence makes that of Bucky and Steve in Captain America: Civil War look like children's theater. Similar to the trend popularized by Daredevil's season one hallway fight, Atomic Blonde features an approximately five minute stairwell fight sequence that leaves you speechless. Just watching, you become exhausted with the characters as they brawl their way to the bottom floor where Lorraine and a KGB agent lay and pant on the rug before being able to resume the fight. The goal of these long sequences is to make the audience feel as though they are a part of the action, boy is this true. Even more impressive is how many stunts Theron performed herself, including the entirety of the single take stair scene.
Bottom line: Charlize Theron is amazing.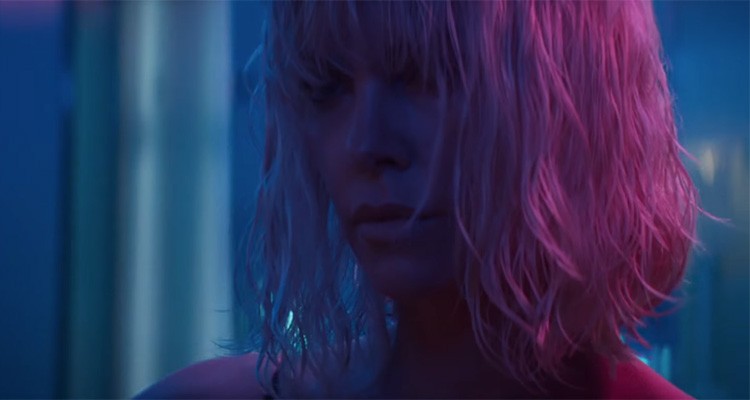 No matter your opinion of Atomic Blonde, Charlize Theron is undoubtedly the female action star to balance years of Tom Cruise appearing in films with equally hard to follow plots featuring government agents. The truth is that Atomic Blonde lacked in plot. People buy tickets to see Theron, to see a bisexual representation, to hear the soundtrack, to watch the aesthetic. Don't buy your ticket to see a thrilling action plot. Percival can be spotted as a corrupt agent from a mile away, no one knows what's up with the watchmaker, and the off the wall plot point of Delphine's death serves only to follow the morally corrupt "bury your gays" trope (someday a same sex couple will get a happy ending, but Atomic Blonde did not make July 28th, 2017 that day).
The most surprising aspect of Atomic Blonde is the lack of truly feminist themes.
For all Theron's talk (who was an executive producer on the film as well as the lead actor) about feminism and redeeming the flop that was Aeon Flux, Atomic Blonde is not all that feminist.
You're probably wondering how such a claim can be made when Lorraine takes out countless male KGB agents and German police men over the course of the film. However, the film's arguably misogynistic lens comes not from Lorraine's characterization, but how she is shown on screen. Perhaps this can be attributed to a male director (David Leitch) and male cinematographer (Jonathon Sela). All I know is that the screen displayed women in varying amounts of lingerie and post coital nakedness whereas the only male character to even be sleeveless is Percival. The film also features a number of gratuitous shots of Lorraine and Delphine (both together and apart) that are completely indicative of the male gaze. Theron stated her grievances previously about the depiction of bisexual characters (and lack there of) but is it really a service to the bisexual identity to depict these women's encounters voyeuristically?
Morally, I have bones to pick with the cast and crew. However, anyone interested in movie stunts, good action, and aesthetically pleasing films will still find a quality two hours of entertainment in Atomic Blonde.