Michael Peña who played Luis, Scott Lang's former cellmate, best friend, and sidekick in Ant-Man is due to return in the sequel, Ant-Man And The Wasp, this according to The Hollywood Reporter.
Peña stood out in the first movie for his comedic performance. His character Luis served as a catalyst for setting out the chain of events which led Scott Lang to be Ant-Man, by convincing him to help him and his crew rob Hank Pym. Luis, by his amusing gossip chain, was also the one that inadvertently brought Ant-Man to the Avengers' fold by informing Lang that Wilson/The Falcon was looking for him.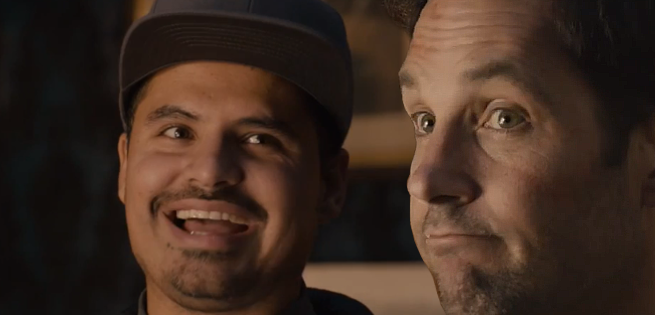 comicbook.com
Production for the movie will begin next year, and it is scheduled for a July 6, 2018 release. Michael Douglas who portrayed Hank Pym, the original Ant-Man, is also set to reprise his role, as his on-screen daughter, Evangeline Lilly who played Hope van Dyne.  Evangeline's Hope will be the titular The Wasp in the sequel.
Paul Rudd returns as Scott Lang/Ant-Man and once again pens the screenplay together with Adam McKay who also co-wrote the first film. This time around though they will be joined by Andrew Barrer, and Gabriel Ferrari as well.
Peyton Reed will also return as the film's director and has teased that "I think the only thing I can tell you with certainty at this point, because we're still about two years away from the movie coming out, is that it's going to have stuff in it that you've never ever seen in a movie before."
Ant-Man And The Wasp, will be notable for being the first Marvel Cinematic Universe film which will feature a female superhero as not only a leading character, but also a titular one. Which seems fitting since in the comics The Wasp was actually one of the founding members and the first female recruit to the Avengers.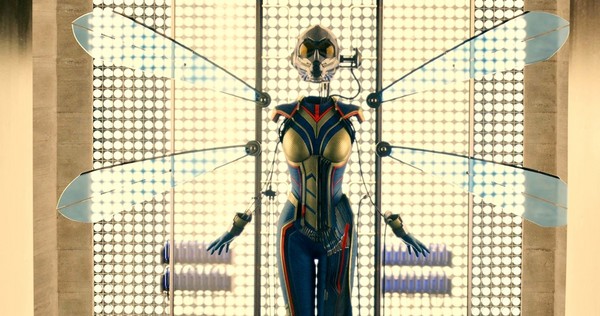 newsarama.com
Though it's a while away, how excited are you to see Michael Peña and co. back for this movie?