Are you ready for an acton-packed, suspenseful thriller you can watch from the safety of your own living room?  The Gunman starring Sean Penn is out on BlueRay Combo Pack and DVD on June 30th!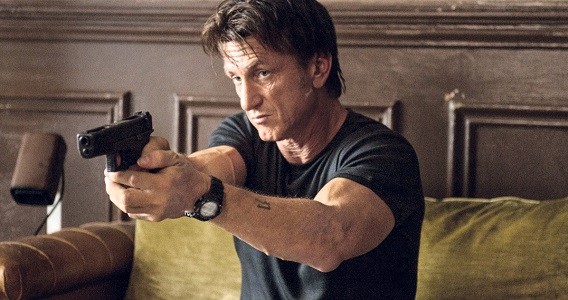 Courtesy of horrorcultfilms.co.uk
See why Ain't It Cool News' Steve Pokopy calls this non-stop action thriller "Spectacular"!
The official synopsis is as follows:
It has been eight years since Jim Terrier (Penn) worked as a black-ops assassin and now someone from his old organization wants him dead. Pursued across Africa and Europe by a team of elite hit men, Terrier is dragged back into his dangerous past as he engages in a relentless cat-and-mouse game to take out the man who betrayed him.
Several familiar faces grace the cast of this film, including Idris Elba (Mandela), Ray Winstone (Hugo), Mark Rylance (Wolf Hall), and Oscar-winner Javier Bardem (No Country For Old Men).
When you pick up your BlueRay Comb Pack, you'll get a BlueRay, DVD, and a Digital HD with Ultraviolet. Sounds pretty sweet to me.
Now, are you ready to win a copy? Two lucky people will win a copy of The Gunman, and all you have to do is tweet. That's right, tweet!
To enter for a chance to win, follow @PopWrapped and tweet us the following:
"I want to WIN a copy of THE GUNMAN from @PopWrapped!"
*Giveaway begins Monday, June 22nd, and ends Monday, June 29th, 2014. Winners will be contacted immediately after the giveaway ends. If a winner fails to claim their prize within three days of notification it will be awarded to a randomly selected entry.

* Only one entry per person over the age of eighteen (18) will be accepted.

* Open only to entrants who reside within the continental United States.
In case you need a quick fix while you wait, check out the trailer!