If there's one show that should be at the top of your Must Watch list, it should definitely be Syfy's Wynonna Earp. The modern-day western/sci-fi, based on the comic book that shares the name, revolves around real-life historical figure Wyatt Earp's fictional great-granddaughter, who just so happens to be a gunslinging, demon-slaying woman named Wynonna who returns to the small town of Purgatory to attend her uncle's funeral. Things get a lot crazier from there.
Need a little more convincing? Fair enough. We've compiled a list of the Top 10 reasons you should be tuning in to Wynonna Earp.
10. A Sci-Fi Western Based On A Comic?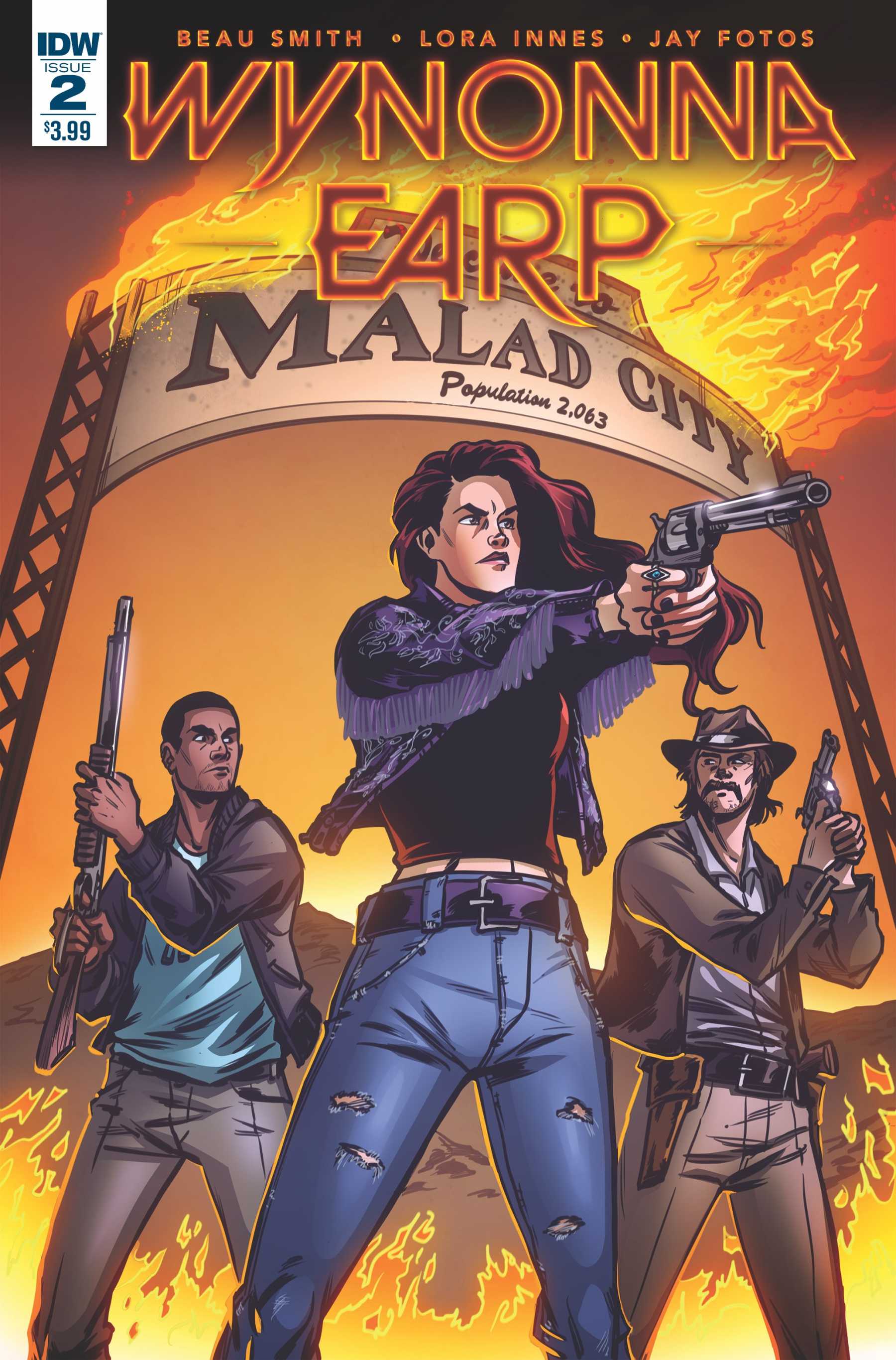 graphicpolicy.wordpress.com
That's right, it's all bundled into one amazing show. You get a little sci-fi, a little western, AND a storyline based on comics all in one! It's a power trio all for the price ... err, time ... of one episode.
9. Humor
Despite the fact that it's a show about demons and killing and science fiction, Wynonna Earp is chock full of humor. Watch any episode, and you will find yourself laughing. Wynonna is hilarious. Waverly is hilarious. Doc is hilarious. The dialogue is full of quips, quick wit, and sass, and it makes you love each character even more. I would give examples, but, shhhh, no spoilers!
8. Team Doc Or Team Dolls?
It's the only ship war that matters. Honestly, you can't go wrong with either of them. They're both amazing characters who are equally lovable, and it's probably the only ship war that I can get behind. (Is it really even a war, though? I mean, there's no losing either way.) But the feud runs deeper than just ship wars. Doc and Dolls don't play well with one another, but they always seem to unite under one common goal: keeping the Earp sisters safe.
7. The Wardrobe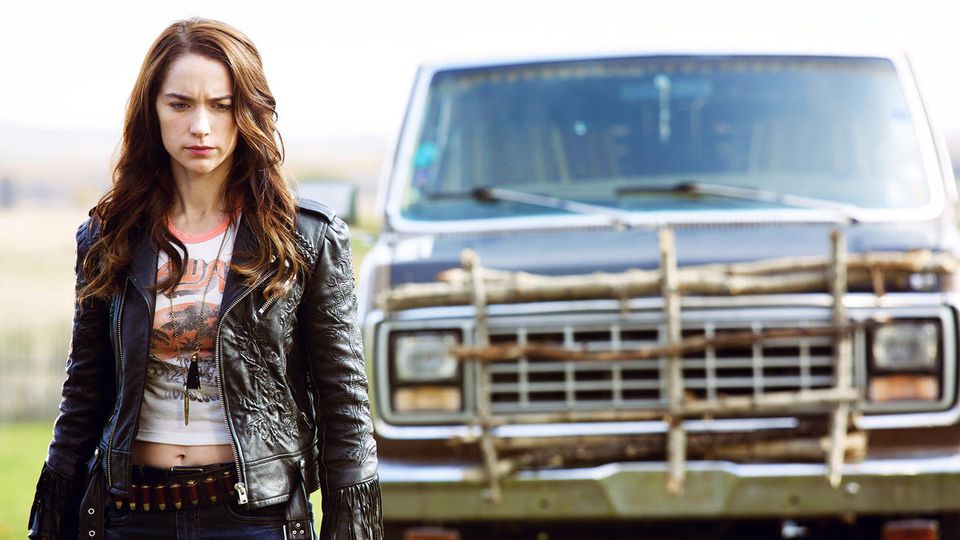 avciub.com
Everything about the wardrobe is perfection. Wynonna rocks leather and a badass woman look, and Peacemaker (a gun) makes for a perfect accessory. Waverly is adorable with her crop tops and cowboy boots. Agent Dolls always looks dapper in his suits. Doc Holiday knows how to pull off hats and that mustache. Fair warning: watching the show may make you want an entirely new style. Did I mention the leather? Because if not, there's leather.
6. Storyline
One of the best things about Wynonna Earp is the storyline. It pulls you in immediately, and it doesn't let you go, but, really, you wouldn't want to let go because it's just that good. It's easy to care about the characters right from the get-go, and the storyline never drags. The mythology and folklore that is entangled into the storyline means that there are plenty of options going forward, and, as a viewer, you are never left bored.
5. The Cast Is "Top Shelf"
From Melanie Scrofano's love affair with Reebok to Katherine Barrell sporting a "support better LGBT representation" shirt, the cast of Wynonna Earp is amazing. They regularly take to Twitter to interact with fans, including showrunner Emily Andras, and, while they won't give away any spoilers for the upcoming season, they certainly know how to engage a fandom.
4. Not One, But Two Leading Ladies
You heard that right: ladies take the lead in Wynonna Earp. While the show is based on Wynonna, her sister Waverly plays an equally important role. They're a kickass sister duo that, if you were a Revenant, you wouldn't want to have after you. Not to mention that their relationship is extremely cute, and they're basically sister goals.
3. Wayhaught Is Way Hot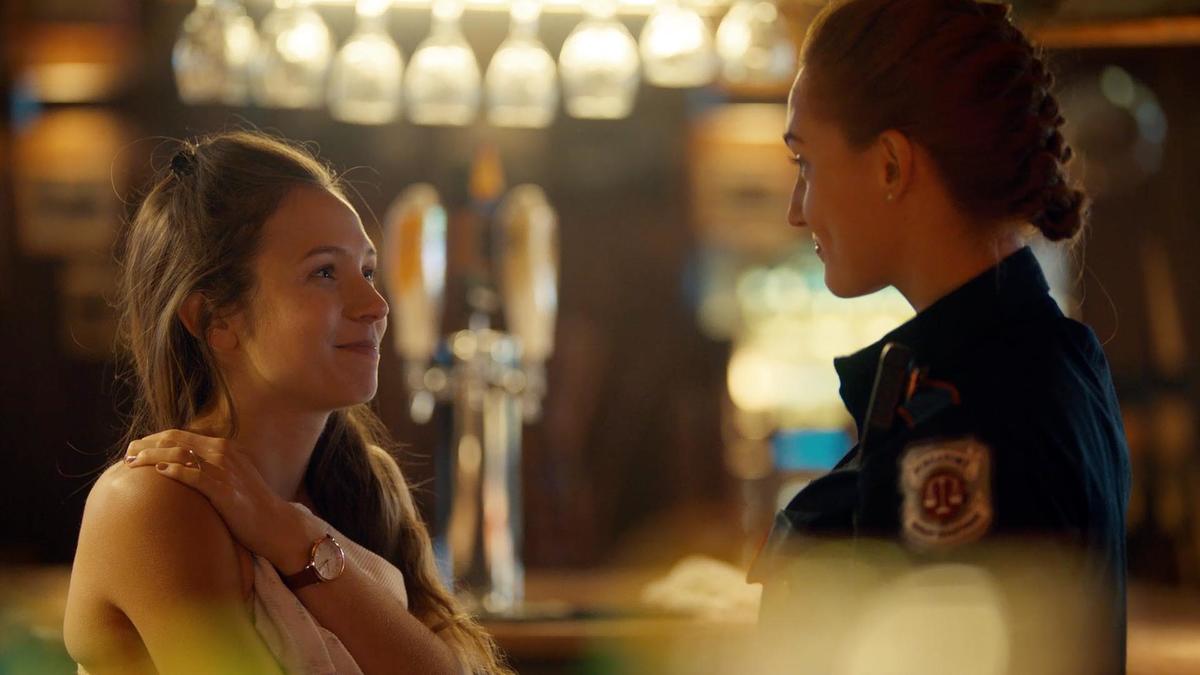 syfy.com
LGBT representation is desperately needed. I cannot say it enough: there is not nearly enough good LGBT representation on television right now. We've seen it time and time again; an LGBT character is introduced, fans fall in love, the LGBT character inevitably falls victim to the Bury Your Gays trope. Wynonna Earp can laugh in the face of every other show, though, because -SPOILER ALERT- not only do they have an LGBT relationship that is beautiful and loving and everything that a perfect relationship should be, but, just when it seems that the BYG trope is going to be put to use, they shock fans by having Officer Haught saved by a bulletproof vest that she is wearing.
2. Representation
Okay, so I already mentioned LGBT representation and the fact that there are a ton of leading ladies, but the representation on Wynonna Earp doesn't end there. Nope. One of the other lead characters is POC, and he's just as badass as everyone else on the show. Agent Dolls. He's lovable, reserved, and *hint hint* has a thing for Wynonna.
1. Emily Andras
Let's just take a moment to appreciate this human being. She is the mastermind, the creator who brought Beau Smith's comic book to life. Without her, there would be no Wynonna Earp on our TVs. She has given us everything that we've ever wanted in a TV show. Badass leading ladies who are not damsels in distress: check. Representation: check. A storyline and characters that we can become invested in: check. Intense action scenes that keep us on the edge of our seat: check. Not to mention, she's very active on Twitter and regularly engages with fans, occasionally dropping teasers about Season 2. If you're not already, you will definitely end up on #TeamFandras.
Season 2 is set to debut in 2017, so go ahead and binge that first season a time or two in preparation!