If there's one pet that is nearly universally loved, it's man's best friend: the dog. Despite all the K-9 love, there are some pooches who are more pampered than others. Celebrity's dogs live a life we wish we had, and sometimes we even wish their dogs were ours! Below are five celebrity's dogs that we're tempted to pup-nap!
Here are the dogs:
1. Ariana Grande's Toulouse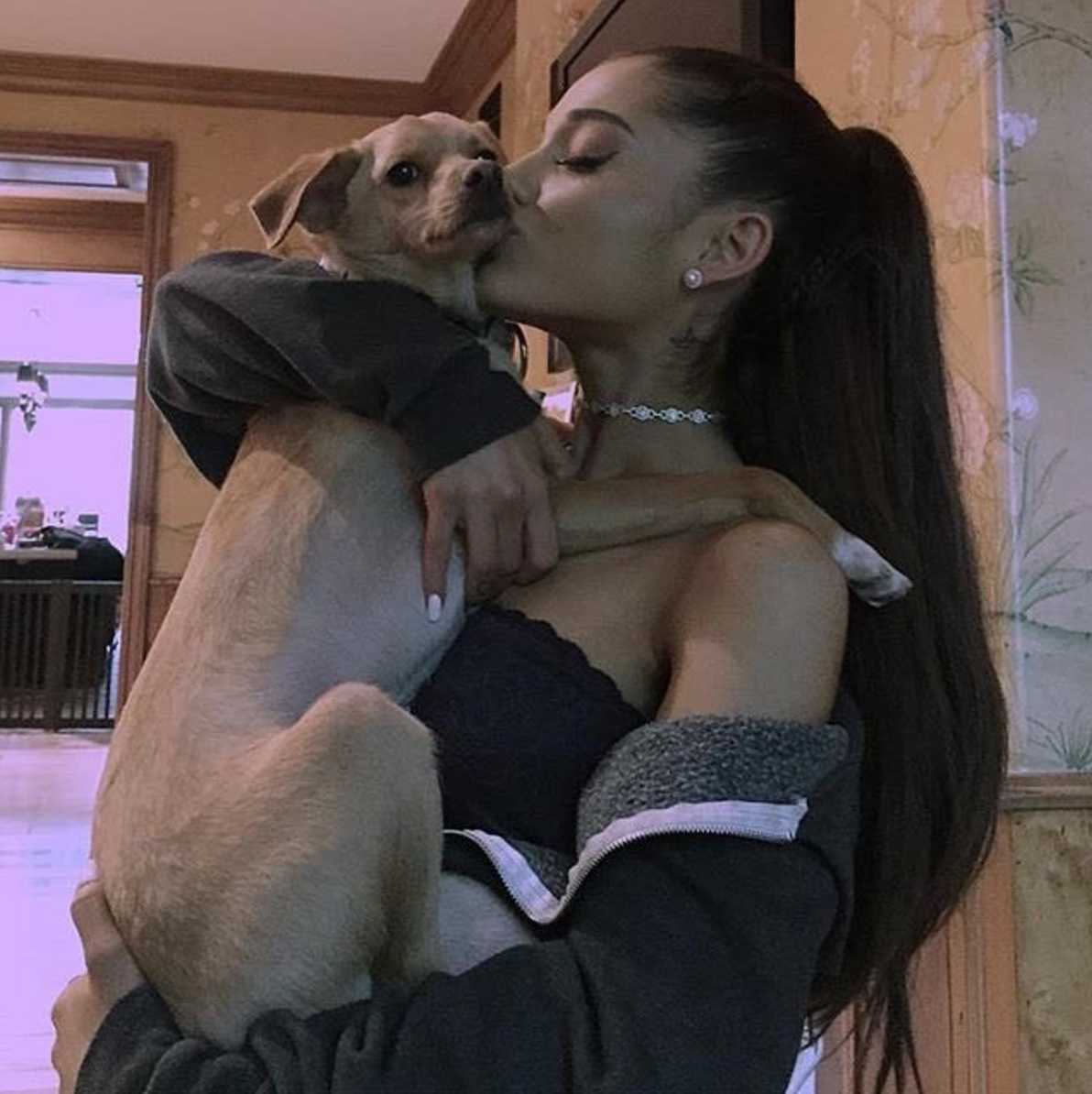 You may know Toulouse from his many, many features on Ariana's Instagram or his charming appearance on The Tonight Show. Jimmy Fallon was in love with this little guy, and so are we! Who wouldn't want a dog with this much charm? He even winks!
This little guy travels everywhere with Ariana, even on tour buses! Look how cute their relationship is! Don't you just want a Toulouse to cuddle too?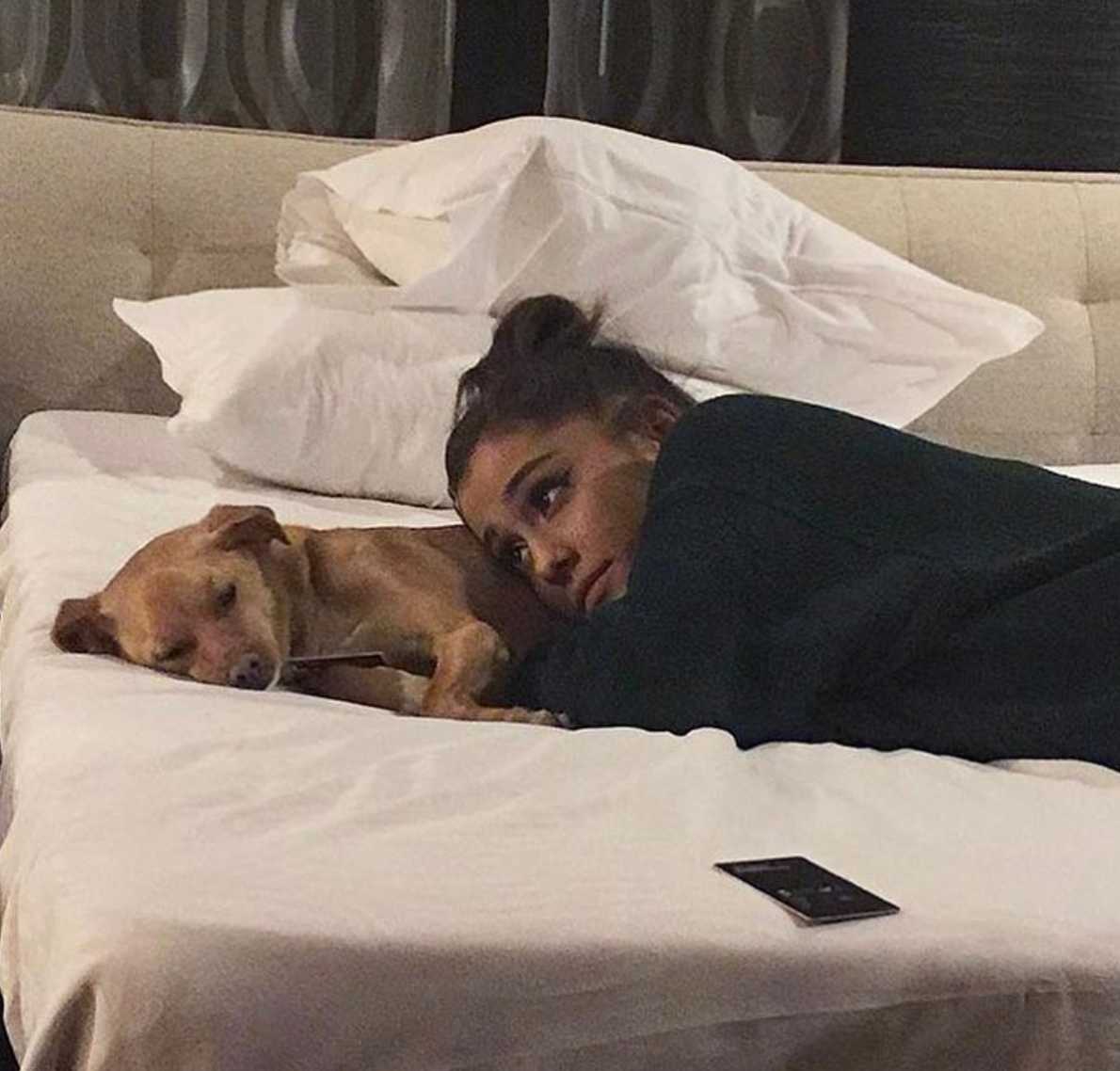 2. Chris Evan's Dodger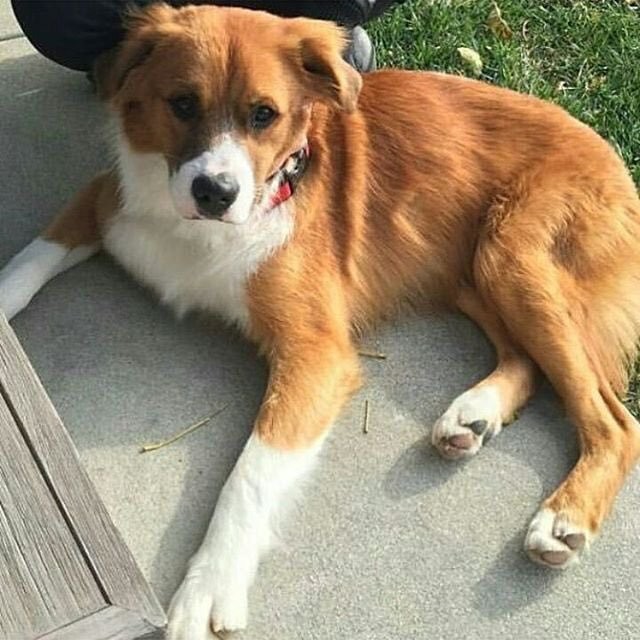 Chris adopted this cutie while filming a movie scene in an animal shelter. Dodger has proven to have love and kisses for everyone! He's beautiful, he's sweet, he's quirky: what's not to love?
In other non-depressing news, my dog is still a pure, brand new soul, enjoying nonverbal bonds of love + acceptance w pretty much everything pic.twitter.com/Wg4CASei7n

— Chris Evans (@ChrisEvans) June 8, 2017
He even helps to cheer up Chris's fans as disappointed by current politics as he is! Chris loves Dodger so much that he also spoke about his pup on The Tonight Show. Perhaps we're just discovering that Jimmy Fallon has a secret love for discussing dogs.
3. Nick Grimshaw's Pig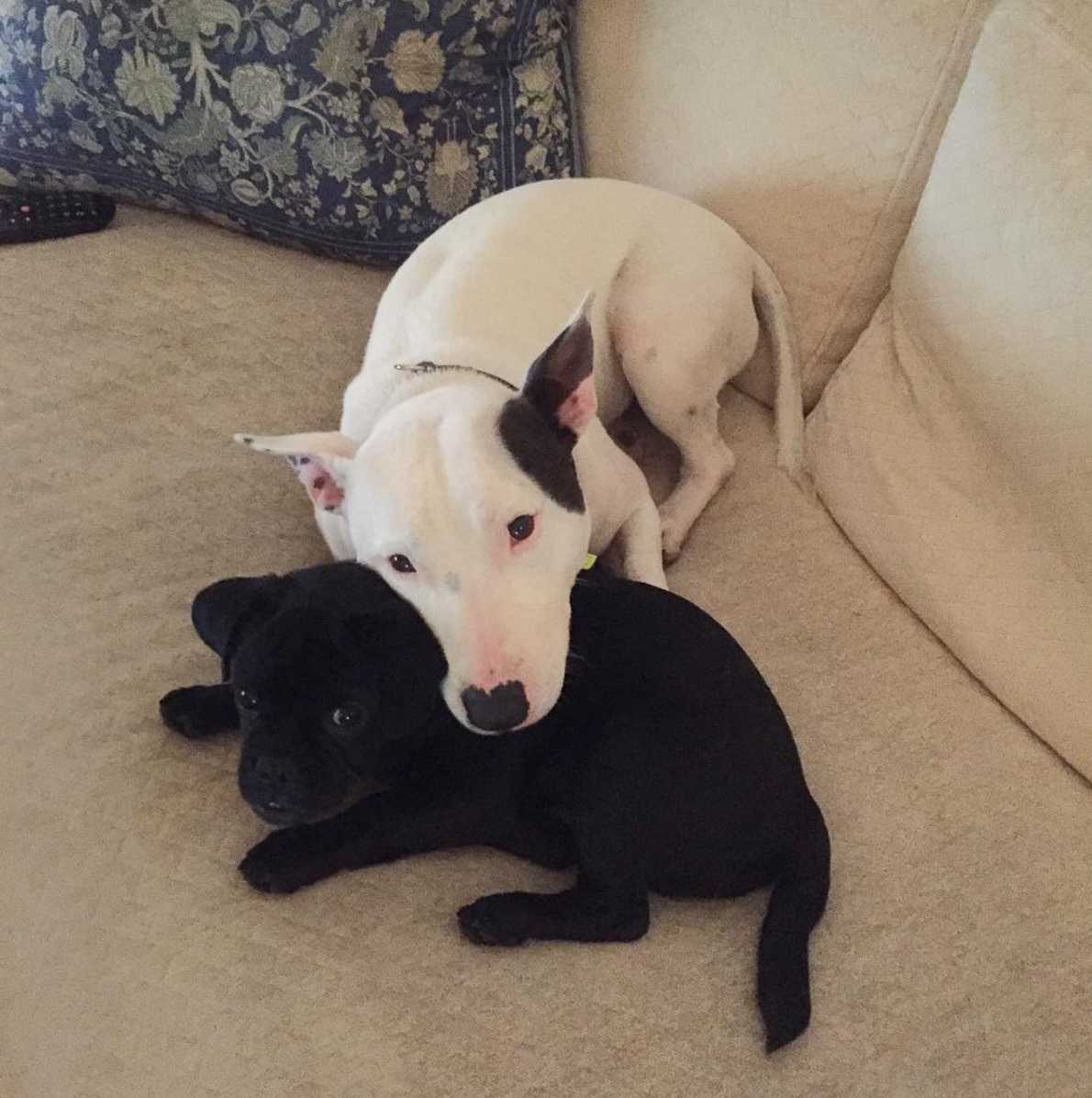 Pig is the cute one in the picture. No, the other cute one! Although some people don't find bull terriers cute, we beg to differ! Just look at this dog fresh out of the shower!
Plus, look at that smile!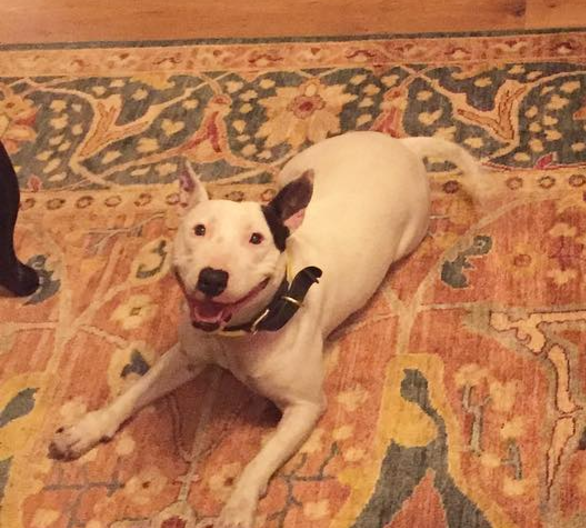 Pig is such a sweetheart, she even checks over her shoulder on walks to make sure Nick is still behind her, how adorable! We know it's one of the cutest things dogs do in our opinion.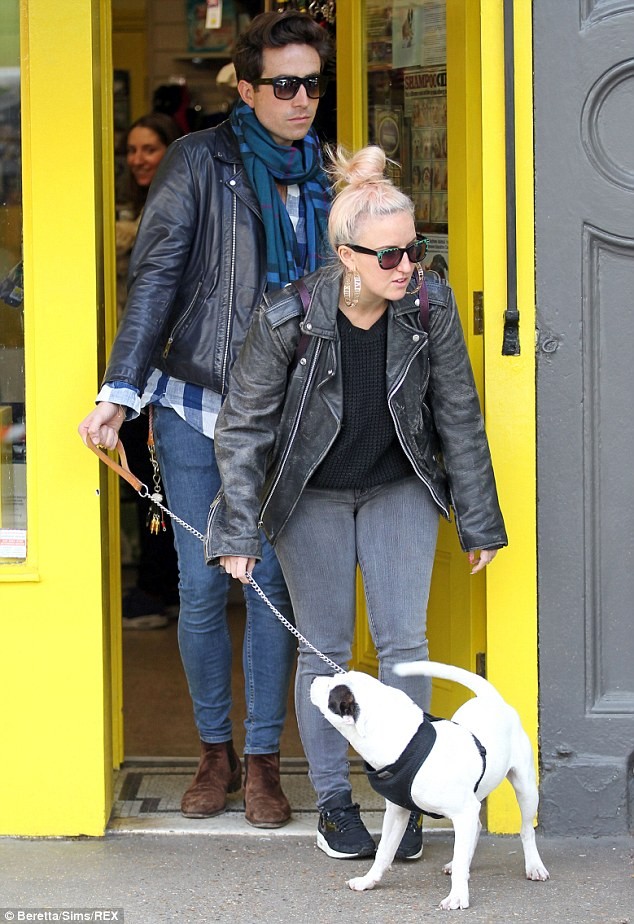 4. Jack Falahee's Banjo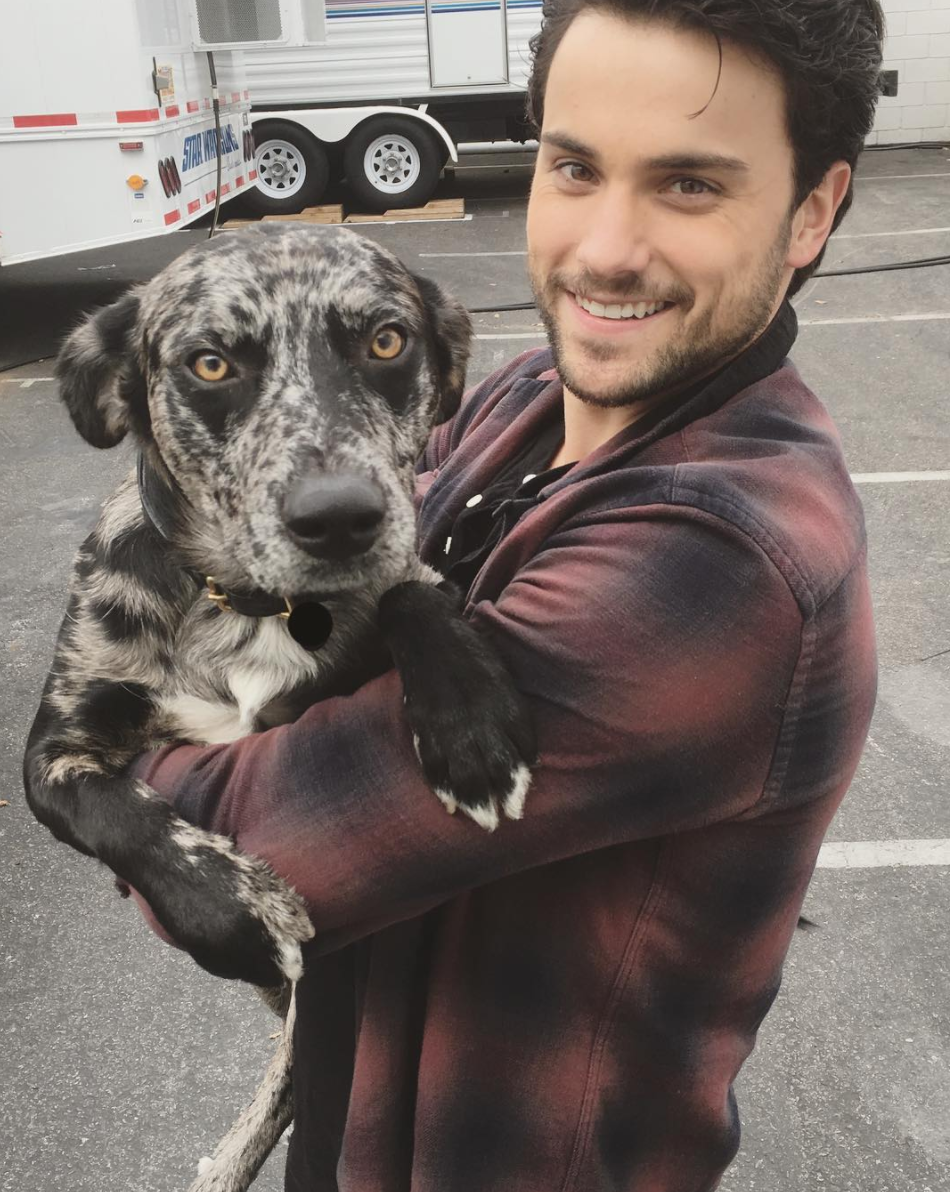 Jack might play Connor on How to Get Away with Murder but Banjo could very well murder you with good looks and cuteness!
Banjo looking better than Jack is up for debate, but this spotted pooch is definitely a looker! He's not just a pretty face though: Banjo is also a sweetheart cuddler!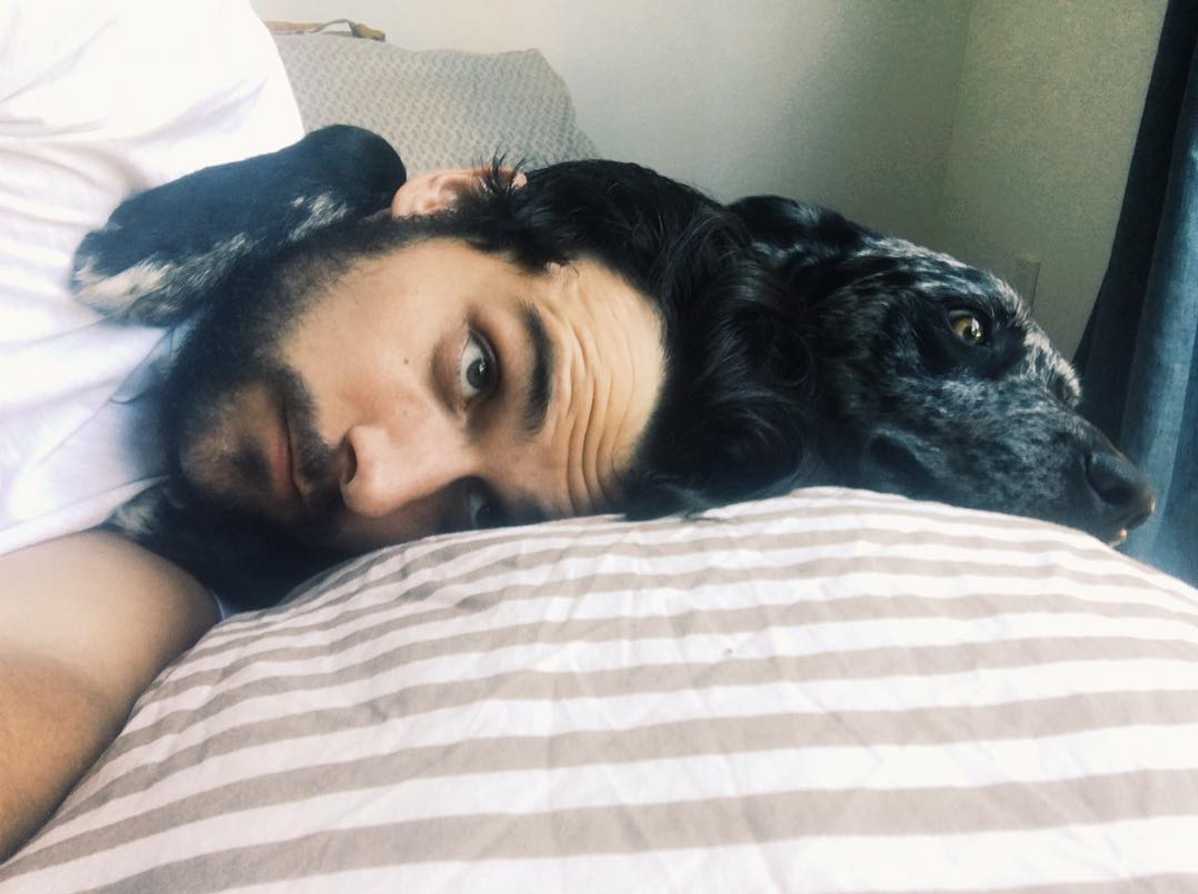 5. Ryan Reynolds and Blake Lively's Baxter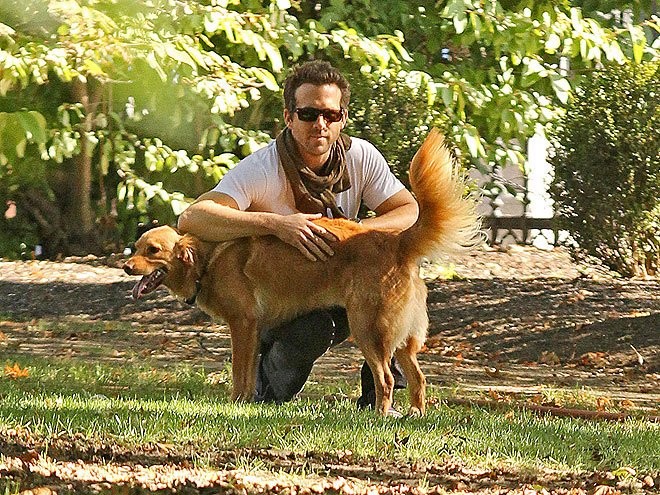 Ryan went to an animal shelter to pick a dog for a friend, and came back with his own. Baxter was an accidental adoption I don't think Ryan or Blake regret!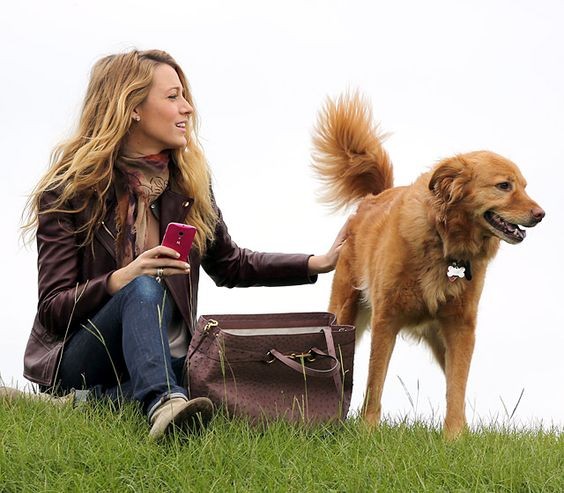 Baxter is beautiful, what with his classic (read retriever) good looks! We think he is adorable! Especially when he is pictured with the Sexiest Man Alive 2010!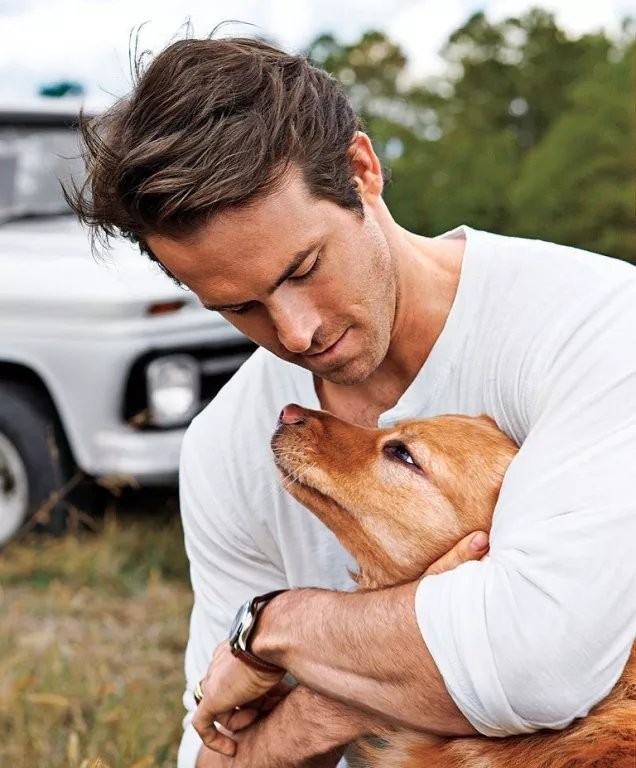 Thinking of getting a new dog after seeing these celebrity dogs?
We wouldn't blame you! But we do have a word of advice: adopt! At least three of these five pups were from shelters! Follow suit and adopt, don't shop!