Even though Easter Sunday was a few weeks ago, the Easter season is still underway, and these are five religious movies everyone should see, especially at this time of year. There is often a misconception that all "religious" or "Christian" movies are cheesy and low-budget with no name casts and are direct to DVD releases. While sometimes this is true, there are many religious films out there that are not like this. These five films have great cinematography and production, professional and well-known casts, and powerful messages for everyone.
The Prince of Egypt (1998)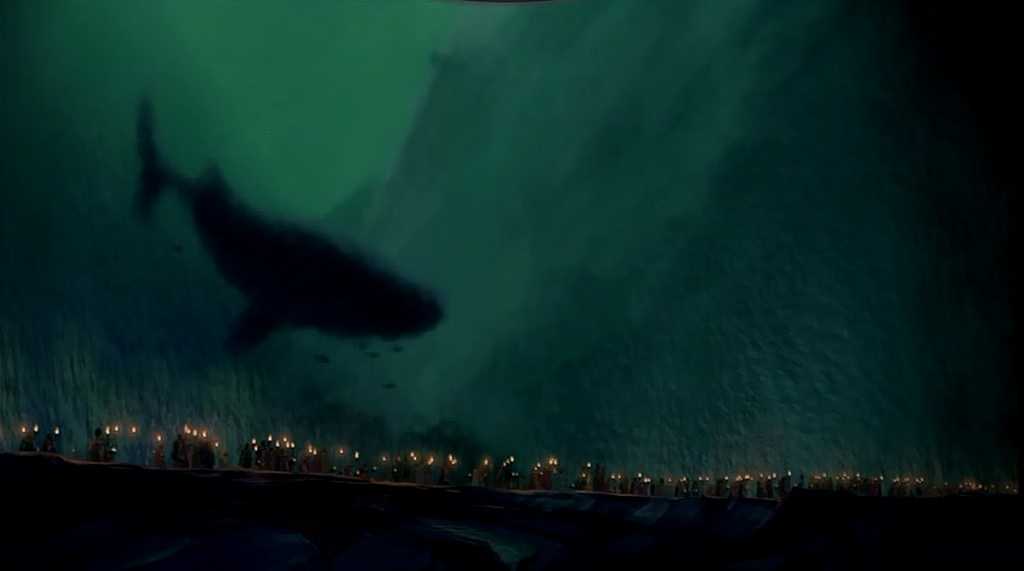 Almost twenty years old now, The Prince of Egypt was DreamWorks Animation's second outing behind Antz (1998). While not completely an accurate comparison to the Bible's Book of Exodus upon which this story is largely based, the film does encompass and capture a large majority of Moses' life from the very beginning, to his leading the Israelites out of Egypt, and to him finally revealing the Ten Commandments from on high. The animation in this film alone makes it worth a watch, from Moses' breathtaking parting of the Red Sea to the stunning passage of the six-hundred thousand Israelite people to dry land on the other side. Viewers will see gigantic walls of water on either side with shadows of giant fish and whales swimming by.
Other memorable moments include the exciting and action-packed chariot race through Egypt, God appearing through the Burning Bush, and the bone-chilling sequence of the plague coming at night into all of the houses except those with the lamb's blood on the top of the door.
The voice talents in this film are spot on as well, with Val Kilmer as Moses and Ralph Fiennes as Rameses, along with the voices of Michelle Pfeiffer, Sandra Bullock, Jeff Goldblum, Danny Glover, Patrick Stewart, Helen Mirren, Steve Martin, and Martin Short. The music perfectly embraces the time period while at the same feeling alive, fresh, and new, with catchy, uplifting songs by Stephen Schwartz combined with an incredible score by Hans Zimmer (both of whom were Oscar-nominated for this film, Schwartz winning for Best Original Song - "When You Believe"). One of the film's three directors was Brenda Chapman, who would go on to direct PIXAR's Brave (2012). It was a great film to grow up with, and whether you watch it for the timeless story, the inspiring music, or the scene-dripping animation, there's something here for everyone.
If you have seen The Prince of Egypt already (which come on, you should have by now) check out Joseph: King of Dreams (2000), a lesser known other religious animated film from DreamWorks, with the voices of Ben Affleck, Mark Hamill, and Jodi Benson.
Joshua (2002)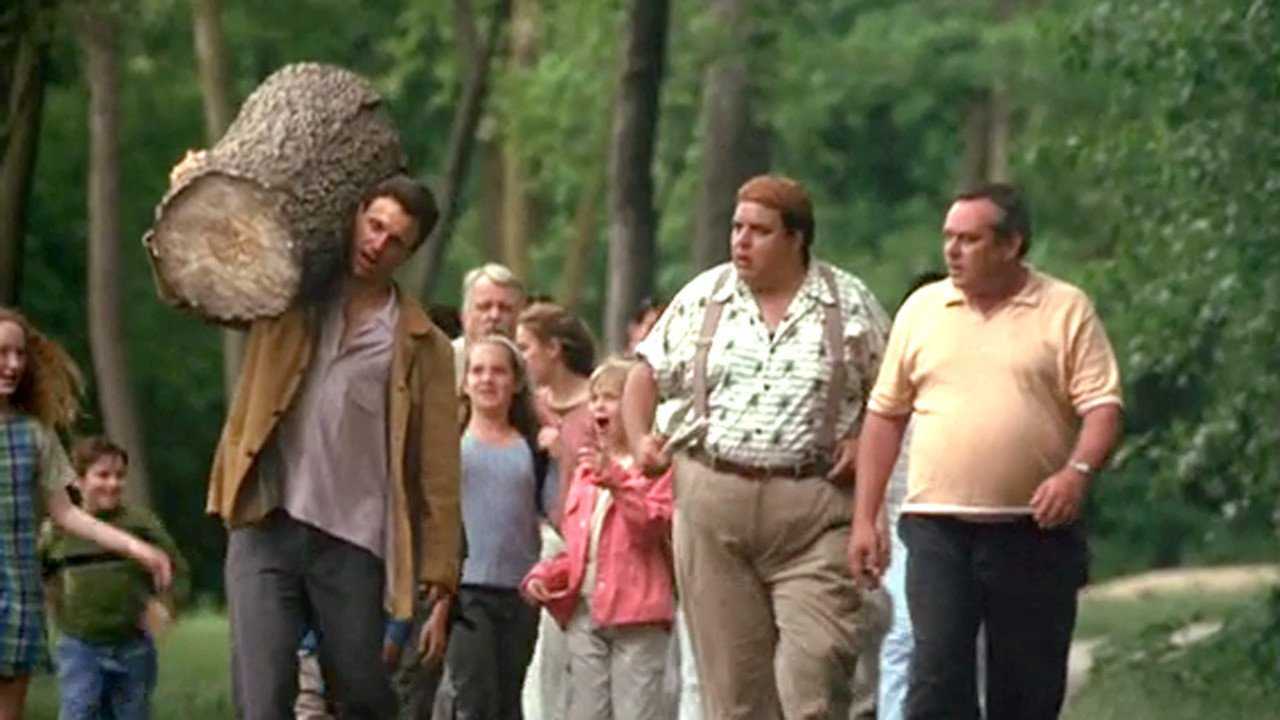 Joshua, based off the book of the same name by Joseph Girzone, centers around a mysterious visitor by the name of Joshua (Tony Goldwyn from Ghost (1990), Tarzan (1999), and Scandal (2012-)) coming to the small U.S. town of Auburn. After this very friendly stranger starts to bring the community closer together than ever before, performing various "miracles" that proceedingly get larger and larger (rebuilding a church, restoring the vision of a blind woman, bringing a dead man back to life), members of the community begin to think he is much more than the man he seems.
Also starring Kurt Fuller (Wayne's World (1992), The Pursuit of Happyness (2006)), F. Murray Abraham (Amadeus (1984)), and Giancarlo Giannini (Casino Royale (2006), Quantum of Solace (2008)), this is a feel-good family film that anyone can enjoy about the possible second coming of Christ. The performances are top notch, the music by Michael W. Smith is thoughtful, and there is plenty of humorous moments while still keeping its emotional weight and heartfelt scenes. While deemed a "religious" film, it is not your typical fare in that genre, being much more thought-provoking than in-your-face preachy, and remains touching and sincere, but not cheesy. You walk away from the film with something uplifting and memorably intimate. It's on my personal list of top 100 favorite films of all time, and is certainly worth your time no matter how devout a Christian you may or may not be.
The Young Messiah (2016)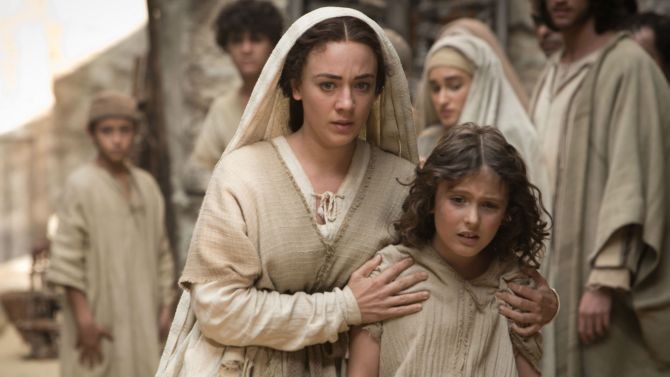 Not many people have seen The Young Messiah, which centers around Jesus Christ (Adam Greaves-Neal) as a boy of seven, leading up to the tense moment of him telling his parents at the temple, "Did you not know that I must be in my Father's house?" It is a shame more people have not seen this, because while the film may not be completely Biblically accurate (it is more of a fictional interpretation or conjecture), it not only is a moving story of Christ and how he might have acted in his youth, but it also offers the audience a worthwhile and meaningful message.
The film reminds us of who Jesus is with his ability to perform various "miracles" as a boy, but it does not dwell on them; it in fact shows more of what Jesus learns about himself from his Heavenly Father on he and his family's journey back to Nazareth from Egypt. While not at all an action film, The Young Messiah has no shortage of edge-of-your-seat moments, with tension gradually building from the very beginning to nearly the very last frame of the film.
Adam Greaves-Neal does a decent job of portraying Jesus as he might have been as a boy, and Sean Bean gets a chance to play a Roman villain searching for him, but the standout here is Sara Lazzaro, who plays Jesus' mother, Mary. She is not a widely recognized actress as of yet, but she soon will be. She does not take away from Greaves-Neal's performance, nor take the spotlight away from the character of Jesus, but just offers a side performance that catches your eye everytime she is on screen. Her performance, especially in the final scene of this film, makes it one of—if not the best portrayal of Mary ever seen on screen. Well worth a watch.
Heaven is For Real (2014)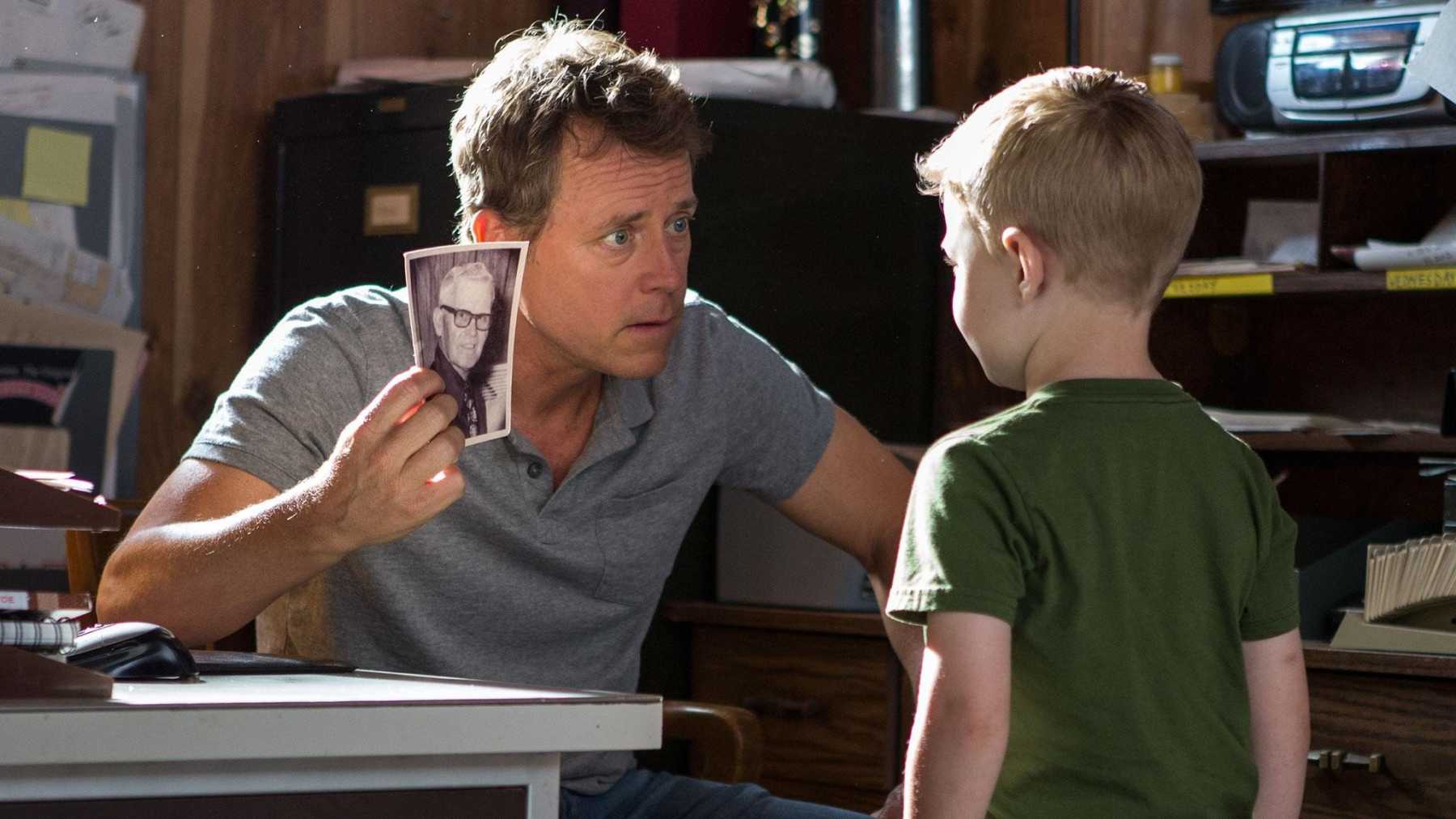 Heaven is For Real stars Greg Kinnear, Kelly Reilly, Thomas Haden Church, and Margo Martindale in a film based off the book of the same name, which chronicles a little boy's story of what it was like to see Heaven after a near-death experience. This can get to be tricky subject material, because while the movie is based off of a book, the book is supposedly nonfiction, but then again, trying to convince everyone of that is a whole new challenge in and of itself.
Refreshingly however, the film does not really take a bold stance one way or the other, it merely presents the idea of little Colton Burpo (Connor Corum) seeing Heaven. In the end, the audience is not so much left to determine whether or not he did see Heaven (although that is debated a great deal amongst the various characters, including Colton's father, Todd, who is a priest himself and has a particular stuggle being in both that capacity and that of Colton's dad), but instead audiences is are left thinking: what is wrong with someone believing that they did?
While it does present "evidence" like Colton knowing he had a baby sister who died in a miscarriage, or seeing his grandfather as a young man before seeing his actual photograph, it does not present the idea that everything Colton says and saw was true, while not outright saying that everything he says and saw is untrue either. The film is careful not to offend the religious or the Christian viewer, remaining objective but still presenting the idea that we might all have experiences or ideas that we can't explain.
While it might take a little bit of time to get there, Heaven is For Real is indeed a feel-good movie that will tug on your heartstrings, and really is an inspirational look at Christian believers and what Heaven just might be like.
Amazing Grace (2006)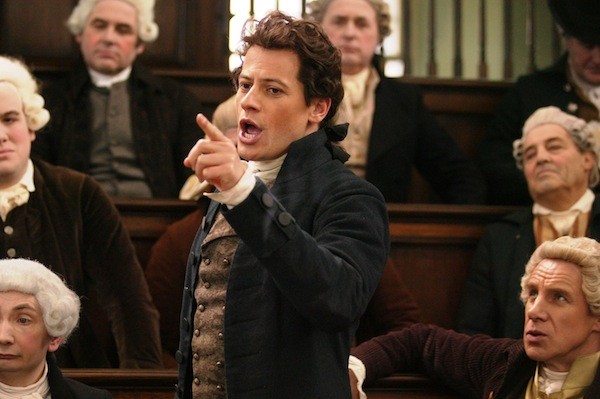 Far from a preachy, forgettable film, Amazing Grace presents a reputable cast of Ioan Gruffudd (Fantastic Four (2005), King Arthur (2004)), Benedict Cumberbatch (Doctor Strange (2016), The Imitation Game (2014), and Sherlock (2010-)), Albert Finney (Murder on the Orient Express (1974), The Bourne Ultimatum (2007), and Skyfall (2012)), and Michael Gambon (Albus Dumbledore in later Harry Potter films, beginning with Prisoner of Azkaban) and has the inventive director Michael Apted (007's The World is Not Enough (1999) and The Chronicles of Narnia: The Voyage of the Dawn Treader (2010)) behind its lense.
The movie has a distinguished, polished flair about it, while still able to not take itself too seriously, maintaining a sense of playfulness and an exuberant main character. The story of how the title song came to be is quite captivating and enlightening, while the film deals with far more than that in the issue of slavery, getting the audience up on their feet for justice and fighting for what is right.
Ioan Gruffudd delivers what is possibly his best performance yet as William Wilberforce, and Albert Finney as "Amazing Grace" composer John Newton is a magical choice. This movie itself would probably not even fall in the genre of "religious" films, but its powerful and stirring message and essence of humanity awakens the courageous spirit in all of us. Traditional bag pipers play the title song at the end of the film on screen, with a gradual orchestral buildup and camera zoom out that makes for an emotionally rousing finish that leaves you with a slight hint of goose bumps.