Nowadays, it seems strange when a movie series doesn't have a part two. Then it seems strange when there is a part two but no part three. Where is that wholesome trilogy? Then it seems strange when there is a part four or part five but not six. Six movies just rounds it off better, doesn't it? Except for the Harry Potter series (which had books to go off), and the James Bond films (which don't really count as sequels in succession), and the Fast and Furious franchise, there are not many franchises that make it past six films. There's almost a feeling of completion we need when a trilogy has not been made. Where's the final installment? "Development Hell" is a phrase invented by the film community, and it stands for a place where so many movies currently live and have lived for a long time because, due to rights, casting, directing, a script, or whatever, they just cannot get made. Many of these are sequels, and many are not. But the films we're gonna talk about are indeed sequels, that really no one talks about, which is unfortunate because they deserve more attention.
5 Sequels Stuck In Development
Sherlock Holmes 3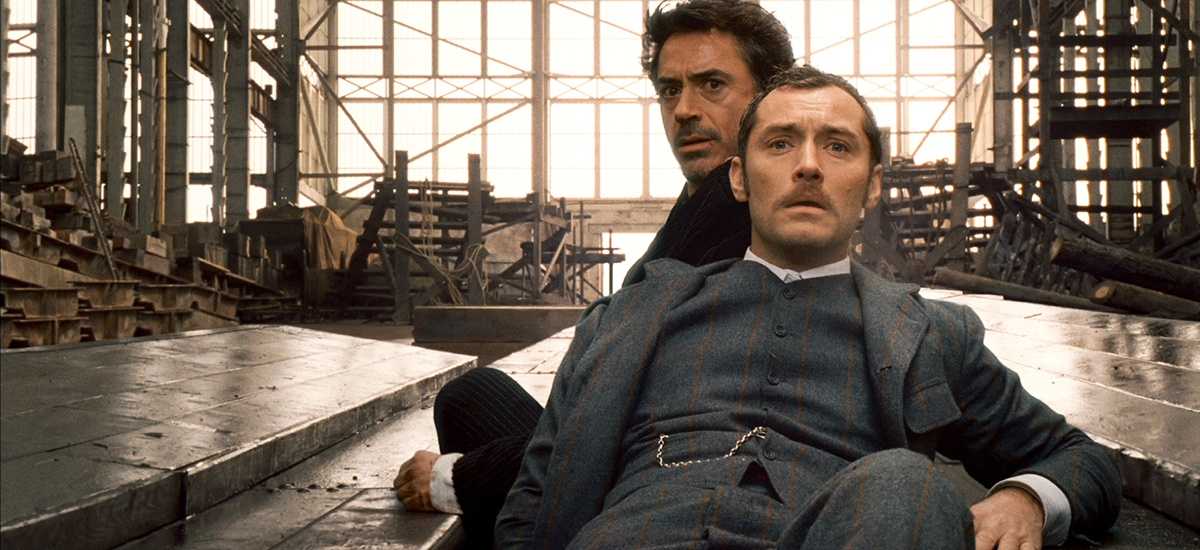 Out of all of these to-be-mentioned films, this is the one that at least some people have talked about, but not to the extent that we would like. It almost seemed unquestionable that a third film would follow the second installment, A Game of Shadows (2011), especially since the second film greatly improved on the first film. Regardless, both films were huge hits, and audiences already loved Robert Downey, Jr. as Iron Man, so it was no surprise they loved him as the sly detective too, along with Jude Law's impeccable Dr. Watson. Holmes director Guy Ritchie's latest film will be released on May 12th, King Arthur: Legend of the Sword (2017), and he is rumored to direct the upcoming live-action adaption of Disney's Aladdin. While this does sound busy, his films really are few and far between. Robert Downey, Jr. usually gets the go-to blame for being "too busy" being Iron Man in so many Marvel Cinematic Universe movies, but it's hard to completely believe that. While it's true that the character of Iron Man is in a lot of comic book films as of late, there still leaves a good chunk of time to do other projects. Actors can do multiple films at once, or at least multiple films a year. Since A Game of Shadows was released in 2011, Robert Downey, Jr. has been able to sneak in two non-Marvel films: Chef (2014) and The Judge (2014). Maybe if Marvel doesn't steal him away again for five more Spider-Man movies with Tom Holland, he can actually have a break from Iron Man after Avengers: Infinity War (2018) -- or least part two to the Infinity War -- and concentrate on some other films like this one. Originally, a release date was attached to Sherlock Holmes 3 on IMDb as 2014, but we all know that didn't happen. People were actually talking about this film back in October of last year, saying that writers had been hired to pen the script, so maybe, just maybe, a third film is not too far off in the distance.
National Treasure 3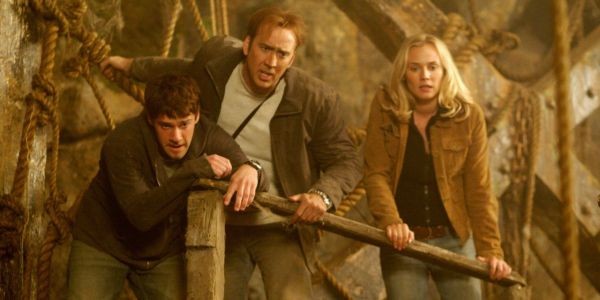 It seemed almost inevitable after the second film, National Treasure: Book of Secrets (2007) was released, that a third film was in the works and would be released soon, maybe in three years at the most. Originally, the film was going to be released in 2010. Then it was delayed, but director Jon Turteltaub reported that the script was completed in 2010. It is now 2017. So what happened with the script? Can you believe it has been TEN years since the last National Treasure? I sure can't. Some audiences and critics are mixed on these films -- or at least the second film -- but, all in all, these films made their share of money, and there are many fans out there. It also seemed inevitable for a sequel to occur since producer Jerry Bruckheimer was involved, someone who contributed to making three Pirates of the Caribbean films for Disney, and then producing a fourth film in 2011 before a third one of these films. Last we heard, Nicolas Cage and Jon Voight are willing to come back on board for a third film. Time is not really a necessity here for casting purposes, but, if we wait too much longer, the franchise might be forgotten. Apparently the script has had issues since 2010, but how long does it take to get the script just right? It certainly is a mystery. Both National Treasure films are action-packed, fun adventures that hearken back to Indiana Jones mythos, and we miss those characters and want a proper sendoff. It's all the more frustrating because, even though Jon Turteltaub has a good number of other projects in development, he really has nothing going on right at this moment except for Meg, releasing in 2018.
Get Smart 2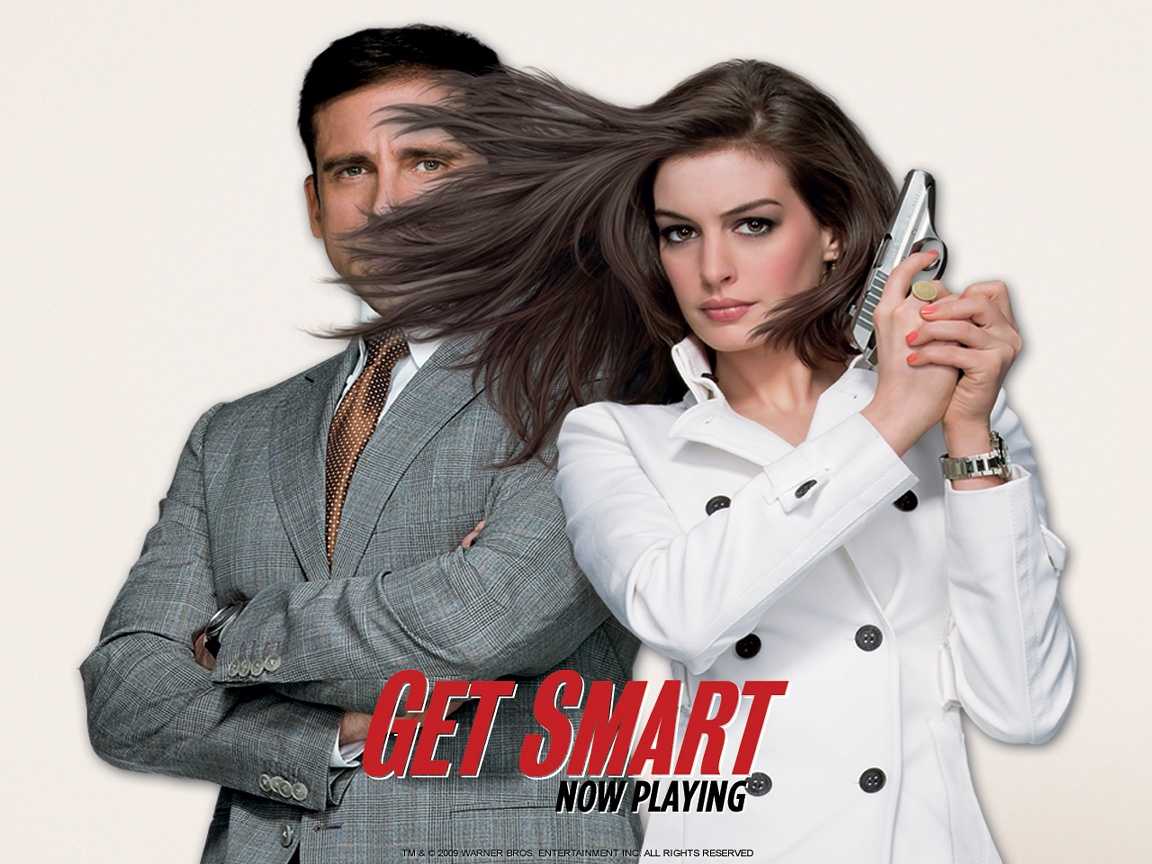 This one is probably pretty unlikely and feels a bit too late. Get Smart (2008), based off the 1960s spy television show, was released almost ten years ago, and, while the film was enough of a success, it would admittedly seem strange to see that character back on screen after almost a decade. Steve Carell himself also seems to be moving past comedic roles with his more recent films like Foxcatcher (2014) and The Big Short (2015) -- although Carell is going to be renewing some comedic chops to return to the voice of Gru this summer in Despicable Me 3 (2017), so it doesn't seem completely out of the realm of possibility for him to return now and then to this form in live-action again. Get Smart was a fun, hilarious ride, and, even if just Steve Carell came back for it, that would probably be enough of a draw to make the film worth pursuing. Of course, he has a lot on his future project plate at this point.
Fun Fact: A terrible hour-long spinoff was made based off CONTROL's two techies from Get Smart, called Get Smart's Bruce and Lloyd Go Out of Control (2008), released with the actual film in some forms of packaging. Hopefully this wasn't the reason for a sooner sequel.
Cheaper by the Dozen 3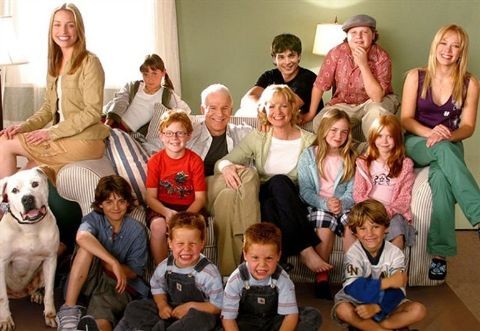 This is the one that we probably know the least about. The last time we saw the Baker family was in Cheaper by the Dozen 2 back in 2005. It has now been ten-plus years since then, so most of those little kids are not so little anymore. This one would be a miracle if it occurred. Steve Martin is not known for trilogies (i.e. no Father of the Bride Part III or The Pink Panther 3), but it would be interesting to see how the family has grown. It was obviously a successful enough property to make a sequel, and if the possibility of a third film is out there, that's promising. If Shawn Levy, the director of the first film and producer of the second film, has anything to say about it or has any creative ownership, it's still safe to say that we most likely won't be seeing this film for a while. Just looking at his projects in development on IMDb looks like he won't be free again until 2050 or so. Steve Martin isn't getting any younger either, and it sure would be nice to see him and his family up on screen again in one last heartfelt salute to the series, and catch up with all the kids in each of their own lives. It will definitely be more challenging now to gather up every member of that original cast with everyone's schedules; of course, if everyone is game and passionate for a reunion, the film has a shot. Cheaper by the Dozen 3 has no release date attached obviously, but is listed as an in-production title on IMDb.
The Chronicles of Narnia: The Silver Chair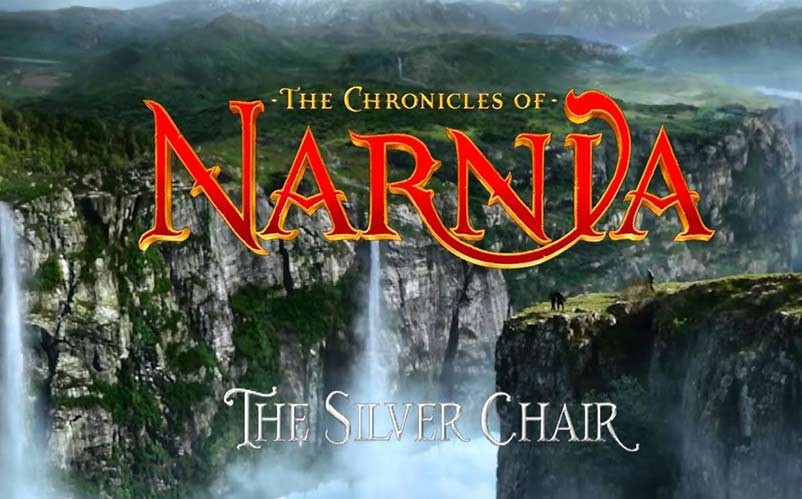 Ok, so this one is cheating a little bit. Because, while we are talking about one film, we are also talking about a rebooted franchise. The Chronicles of Narnia: The Lion, the Witch, and the Wardrobe (2005) was the first C.S. Lewis book in this series to be converted to the big screen. Although, interestingly, it is not the first book of the series (The Magician's Nephew). Interestingly again, however, C.S. Lewis wrote Wardrobe first, so it technically is the first film? It doesn't make sense, but anyway, we got Wardrobe along with two other sequels, and, while some audiences liked these films, Disney severed ties with Walden Media after the lackluster box office results of the second film, Prince Caspian (2008), so 20th Century Fox partnered with Walden Media instead for the third film, The Voyage of the Dawn Treader (2010). This already put an awkward tweak into this universe, and the reception of the third film just did not suffice. Initially, plans were made to continue the franchise with the same company and some of the same cast on board after this third film. I say some of the same cast because not all the familiar characters are in the next few books, at least consistently. It was going to be The Silver Chair, which, in fact, is the next book in the series. Well that was scrapped, and it wasn't until August of last year that a reboot of the franchise was going to happen, starting with The Silver Chair. Interesting. The film that was planned as the next one all along. Typically, when we hear reboot, we think starting over completely. In the grand scheme of things, it makes sense not to redo all the same films we have seen but to do some of the new stories. Although this will inevitably make it more confusing. While the creative team behind the film will be completely different, it has not been said whether the casting will be different or not. However, it is most likely it will be. Because the longer it takes to get this film made the older our stars are getting. And Will Poulter (the character of Eustace Scrubb) who starred in Dawn Treader and is a main player in The Silver Chair, is most likely too old to reprise his role. All I know is that there are those who love the Narnia world and would love to see it on screen again. The three films themselves really were not that bad, and to continue the series with the same cast, iconic musical score, and important themes would be awesome, but time is of the essence! After The Silver Chair, there would only be three more films to make, and The Magician's Nephew doesn't even require any of the same cast, with the exception of Liam Neeson's voice of Aslan and Tilda Swinton's White Witch, but those two can do anything regardless of their age.
Do you want to see any of these? Let us know on Twitter!