Starring Jaimie Alexander as Jane and Sullivan Stapleton and Kurt Weller, NBC's show Blindspot provides fans with a hearty dose of action, intrigue and mystery on Wednesday nights. The show follows an FBI team as they take down a terrorist organization by decoding the tattoos that cover Jane's body.
The show is currently in its second season, and, so far, there is no news of a third, which is worrying some fans, as renewal season is upon us.
In case any NBC execs happen to read this, here are 6 reasons why Blindspot should be renewed.
1. We need to know Patterson's first name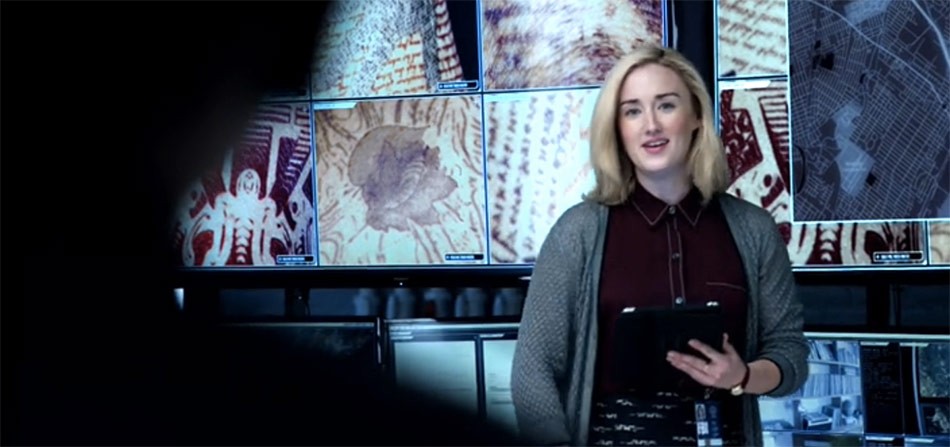 previously.tv
Everyone's favourite tech geek and brainiac Patterson is the only character whose first name we don't know. We were close to hearing it in episode 02x14 -- but not close enough. It'd be a shame if the show ended without knowing her name. That being said, it'd also be great if the first time we saw her name wasn't on a tombstone or something.
2. Sandstorm needs to be taken down
Shepherd and her crazy plan needs to end. She has tortured (literally and metaphorically) too many of the team members, and she's putting too many people in danger. Through solving Jane's tattoos and slowly unravelling the plan, the FBI is close to taking the group down. Fans have been along for the ride and need to see the storyline end.
3. There are still so many tattoos to solve
Jane's body is covered in ink, and we've also learned that the tats are layered and complicated, and there are even rejects to solve. The team has solved a good chunk of them, but think of how many people they could save if they keep working at them.
4. We need more Rich DotCom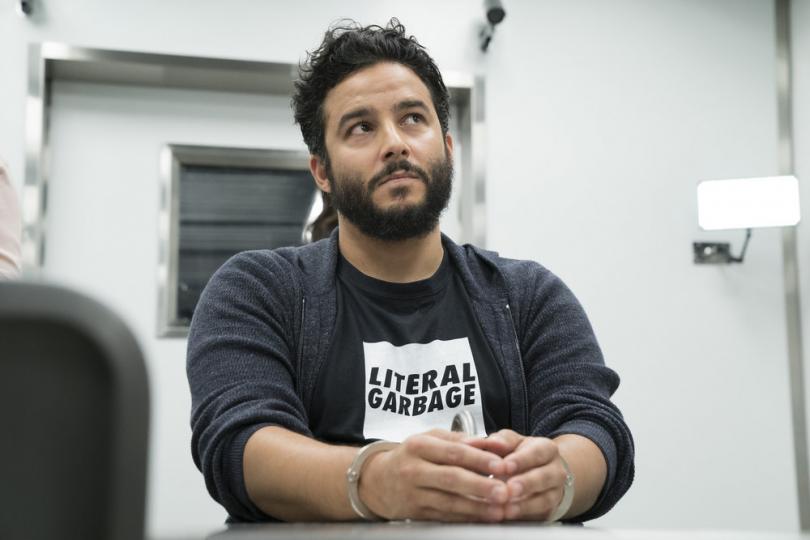 ibtimes.com
It's always a treat when Ennis Esmer guest stars as Rich DotCom, the hilarious, sassy, underground deviant who helps the FBI once in a while. He's a criminal, but he works weirdly well with the team. Plus, he ships Jeller. I'm not ready to say goodbye to such an amazing character!
5. Jane and Roman still need their memories back
I can't imagine it's fun living with large memory gaps, and Jane and Roman have a lot of them. More Blindspot means more time to remember things, more things to trigger memories, and more pieces connecting together. These two have clearly had eventful lives; it's only fair that they (and we fans) know it all.
6. Kurt need more chances to display his heart-eyes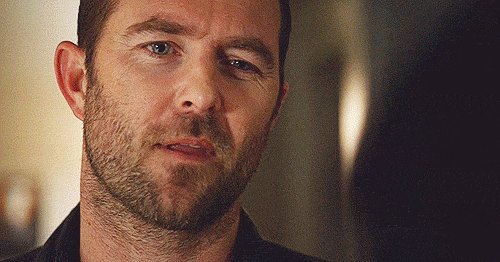 twicopy.com
Every time Kurt sees Jane, his heart-eyes are out of control. Keep 'em coming, Blindspot. We know Jeller is endgame, but, right now, things are a little complicated. Another season will give them time to sort out their issues and be together for longer than an episode or two.
Blindspot is a great show, and, if you're not watching it, you should change that. The mystery of Jane's tattoos will hook you, and the complex, fun plot will keep you tuning in, and I know fans would love to keep tuning in for Season 3 for more reasons than these six -- so please renew this amazing show!