Following up his critically acclaimed novel Me and Earl and the Dying Girl, which was adapted for the big screen and went on to win the Grand Jury Prize and Audience Award at the Sundance Film Festival 2015, author Jesse Andrews has released his latest young-adult book titled The Haters.
The synopsis of the book reads:
'For Wes and his best friend, Corey, jazz camp turns out to be lame. It's pretty much all dudes talking in Jazz Voice. But then they jam with Ash, a charismatic girl with an unusual sound, and the three just click. It's three and a half hours of pure musical magic, and Ash makes a decision: They need to hit the road. Because the road, not summer camp, is where bands get good. Before Wes and Corey know it, they're in Ash's SUV heading south, and The Haters Summer of Hate Tour has begun'. 
As an honest and at times immensely funny coming-of-age story set around the three friends who yearn to hit the road and perform the music THEY love, The Haters is sure to be well received by music fans everywhere as well as by the millions of bookworms who lapped up Andrews' previous work.
From a personal perspective, as I read through each chapter and followed the highs and lows that made up the adventure Wes, Corey and Ash found themselves on, I couldn't help but reflect on the bands and artists that have shaped and inspired my life over the years; both good and bad. We all have our guilty pleasures - my first album purchase was Aaron Carter's debut (don't judge me!) and thankfully my tastes have improved since then, but just as the characters in the book went on a journey of discovery, so did I.
I hadn't so much thought about how the music I listen has impacted my life for a long time, but upon reading the book, I charted my own musical evolution and discovered something about myself I wasn't fully aware of; I and my musical tastes are far more complex than I ever thought - and that fact really made me smile, just as this book will no doubt do so for those who read it.
To celebrate the release of The Haters, PopWrapped have teamed up with Abrams Books to launch a competition which will see one lucky winner receive a copy of the book and a Spotify premium 3-month subscription gift-card. Please note the competition is only open to residents of the United States.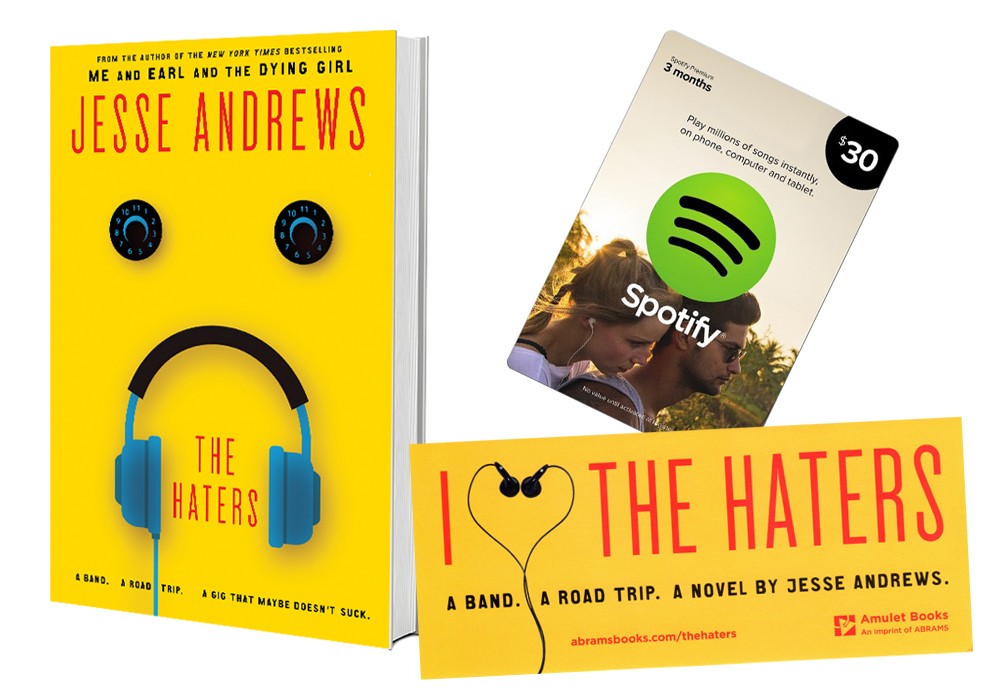 bighonchomedia
To be in with a chance of winning, follow PopWrapped on Twitter and tweet us with the #TheHaters and the band you most love to hate. The competition closes April 25 and a winner will then be selected at random.
Check out the trailer for the book below and for more information on The Haters, visit the Abrams Books website. The novel is available now on Amazon and from all good bookshops.