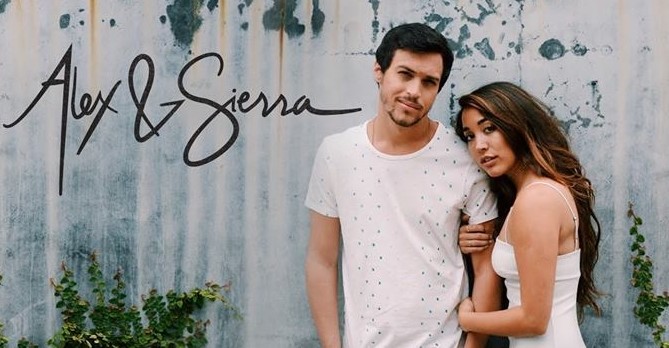 alexandsierramusic (Facebook)
Having spent the last three years writing and recording an array of stunning original songs and building up a considerable fan-base along the way, LA based duo Alex & Sierra have now released their latest single "Take Me", the first original track to be taken from their new album As Seen On TV.
Asked to sum up the collection, Alex says:
We've grown a lot in the last few years. The title is a playful tribute to how most people know us. The album is a nice way to bring our fans with us as we move forward.
The pair, who rose to fame after appearing on - and subsequently winning - The X Factor, have already received comparisons to the likes of Ed Sheeran, The Civil Wars, John Mayer and Taylor Swift among others, but their blend of pop, &B, soul and folk makes them a duo quite unlike any other.
As Seen On TV features five covers from their X-Factor days and three original tracks, sure to please both long-term fans and newer ones with "Take Me" being the unquestionable stand-out track on the collection.
Listen to the single below and for more information on Alex & Sierra, visit their website, give their page a like on Facebook or follow them on Twitter. As Seen On TV is available for pre-order on itunes now.
https://soundcloud.com/alexandsierramusic/take-me/s-3QUp7