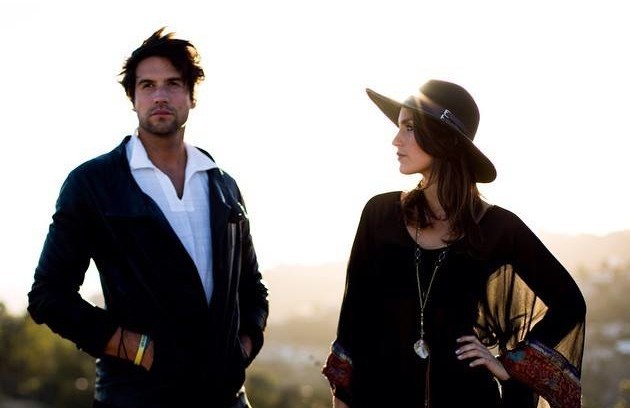 groundsounds
While most brothers and sisters most likely find it difficult just to live in the same house as their siblings (or is that just me?), Max and Esmay Luck, a.k.a. The Luck, Americana singer-songwriters who hail from the UK (I like them even more already!), enjoy nothing more than pursuing their dreams together.
Inspired by the sounds of Fleetwood Mac, The Cranberries and Simon & Garfunkel among others - they are individuals with great musical taste - Max and Esmay are also multi instrumentalists having learnt to play the cello, harp, piano, guitar and bass between them. 
Their previous single "True North" earned the pair an army of fans and critical acclaim from No Depression. Combining smooth vocal harmonies with great, catchy melodies and toe-tapping, head-nodding rhythms, they make music you can't help but enjoy, and their new track "Vertigo", which features on their upcoming EP True North, due out this fall, is no different.
"Vertigo" is officially released tomorrow (August 19) but PopWrapped are delighted to premiere it a day early, and it's currently playing on repeat through several of our staff members' speakers! 
Asked about the inspiration behind the track, Esmay says:
Vertigo is about facing the things that make you feel anxious or afraid and using the strength and power of your emotions to conquer your fears. 
Max adds:
Esmay had been struggling with her vertigo up in Laurel Canyon and it felt like the perfect analogy for the song.
Give "Vertigo" a listen below and for more information on The Luck, visit their website, give their page a like on Facebook or follow them on Twitter and Instagram.
https://soundcloud.com/theluckmusic/vertigo-2/s-DIGTC