Singer-songwriter Azra is bringing some of her music into the world.
Born in South Korea, Azra has had a passion for performing and the arts since the age of four. At the age of nine, her family made the move to California. During that time, her passion for music helped her learn English. She continued her passion through her involvement in musical theater, various bands, church choirs and hip-hop dance teams.
Over the years, Azra continued to perform in various dance and singing companies at Boston University. While still in college, she started her own brand consulting business called CLU. INC. In starting her business, it led her to obtain a corporate management position for one of the four big consulting companies.
In addition to working in the consulting world, she began modeling shortly after her college graduation. She was discovered by a fashion photographer in Boston and later entered various competitions. She was later named International Fashion Super Model winner. In her modeling career, she has gone on to win America's Next Top Model in the New England Division and then signed with various agencies in Boston, New York City, and Los Angeles. She has appeared on various runways and in print ads and campaigns.
Azra eventually realized that modeling wasn't for her, and music was her true calling. More recently, Azra launched her own label in the CLU umbrella which is known as CLU Records. She is now ready to release her second single from her upcoming debut EP Freedom entitled "Gravity."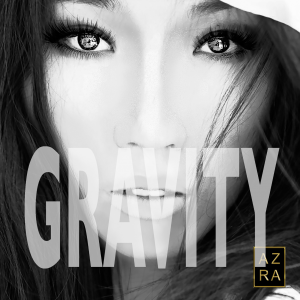 Azra
"'Gravity' was inspired by a personal struggle I had in a relationship where I felt taken for granted, and working on this song became therapeutic. It was meant to be fun, catchy and serve as a message of self-empowerment and standing up for yourself. In addition, I wanted to empathize with other people in similar situations."
The EP itself is set to release March 3, 2017 and was written and recorded in LA back in 2016. The EP can be described as a mixture of pop, rock and dance. Azra is hoping that the EP inspires others to live life for themselves as it pulls from her past struggles with music, self-expression, and love.
We here at PopWrapped are super excited to give our readers the first listen to her second single "Gravity." Take a listen to the track below:
I really enjoy how the song tells a definite story and allows listeners to relate to it on a personal level. Her vocals along with the music make the song very enjoyable to listen to. I recommend this song to anyone who just needs some inspiration and someone to relate to.
You can pre-order Azra's EP here. Don't forget to keep up with Azra on all social media platforms including Twitter, Instagram and Facebook. Also don't forget to purchase your own copy of Freedom when it debuts March 3.