Despite being unsigned, New York quartet Beecher's Fault are hard at work getting their music out to as many people as they can, thanks largely to their regular postings on social media. Here they talk to our staff writer Rebecca about their background, influences, and their hopes and ambitions for the future.
PW: How would you describe the band?
Ken Lamken: The sound of the band is folk rock meets synth pop. Our music may have a lot of ear candy and whirling synths but fundamentally, all of our songs begin with well thought out chords, melodies, and lyrics.
PW: What would you say makes you different from all the other bands and artists out there today?
Max Maples: We pride ourselves on making the best music we can while staying true to ourselves. I'm not sure that makes us unique, but in today's music climate, with the pressure for pop hits chock full of shallow lyrics, we are definitely in the minority.
PW: How do you all know each other?
Ken: Ben and I met in New Jersey. We wrote our first EP together before moving to NYC. Max met us through the music scene in NYC and joined the band a year later. Serge was actually introduced to us by the namesake of our band, our good friend Beecher.
PW: Who are your musical influences and have they changed much over the years?
Ken: I grew up with bands like New Order, The Smiths, Soundgarden, Smashing Pumpkins. Currently, I'm a big fan of DNTEL (Postal Service). He creates amazing textures of synths and noises that I find really original and inspiring.
Ben Taylor: I'm originally from England so I grew up listening to a lot of British bands. Queen, The Police, David Bowie and Led Zeppelin are some of my favorites, then later on I got really into Oasis and Blur. My two favorite bands that are still touring are Wilco and Radiohead.
PW: You're currently unsigned, but are you actively looking for a major label deal or would you be happy to take something smaller, and more independent if it were offered?
Ben: Right now we're doing everything independently, but that's not to say if the right opportunity came along we wouldn't take it.
PW: Where do your ideas regarding songwriting come from?
Serge Ruccolo: Most of our songs come from either personal reflections or stories that we hear.  A lot of the songs start with an idea or an emotion and then grow from there. Some are certainly more personal than others.
PW: Is it easy for you as a band to create a song or does the process differ song to song?
Ben: It actually varies a lot from song to song. Some songs come all at once we write them in a few hours. Other songs take longer and some go through countless rewrites before we are satisfied. Usually we can tell when the initial idea is good and then are willing to put in the time to get it to where it needs to be.
PW: Which of your songs are you most proud of and why?
Ken: I would say "Carroll" because those are the best lyrics I've ever written, and the song is about my grandfather losing my grandmother which is an extremely personal topic for me.
Ben: "Matchstick Kings" is our most successful single to date and also the song that I am most proud of.
PW:If you could have written any song, by any artist, living or dead, which would it be and why?
Ken: "A Day in the Life" by The Beatles. The song is brilliant. It begins as a powerful folk song, melts into a psychedelic wonderland, and ends as a chaotic symphony. How many songs do that?
Ben: "Paranoid Android" by Radiohead. I never get sick of that song and it takes the listener through a whole slew of emotions and ideas.
PW: How important to you is social media in order to build up a fanbase and to get your music out there?
Serge: Very important. Our Facebook and Twitter pages are key in how we interact with our fans and keep them in the loop on shows, new music, etc.  Some of our most loyal fans who come out to every show discovered us through social media.
PW: Would you agree that bands today have to be socially interactive in order to win fans over?
Max: It's definitely a part of it. I think a killer live show is really what will win over the fans, but social media stuff is more helpful to keep fans informed and engaged.
PW: You've got some tour dates coming up at the end of July - how excited are you to be getting out on the road and in front of a crowd?
Max: We can't wait! We're playing in a couple states, Maine and New Hampshire, that we haven't yet performed in so we're really looking forward to getting out in front of new audiences.
PW: Any plans to hit up the UK and Europe?
Ken: We're hoping to tour Europe and the UK in 2016.
PW: What's your ultimate ambition as a band?
Ben: To keep making music and share it with people that enjoy it.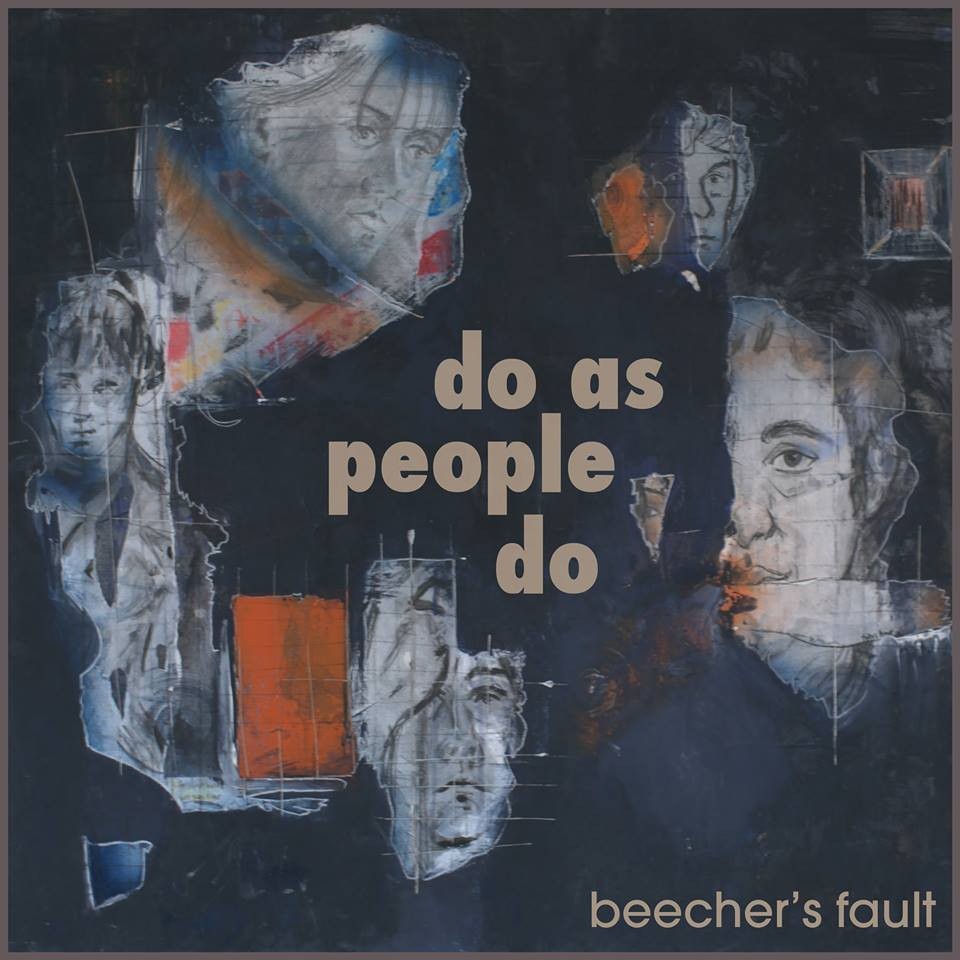 Credit: Facebook/Beecher's Fault
PW: Finally, what's next for you? Where do you go from here?
Ken: Though our EP Do As People Do only came out a couple months ago, we are already back in the studio and working on some new songs. We should have new music for you in the next couple of months!