After being rescued by Hulu earlier this year, it has been revealed that The Mindy Project is set to get a visit from The Big Bang Theory's Kunal Nayyar who plays Raj Koothrappali as a potential suitor for Mindy (Mindy Kaling).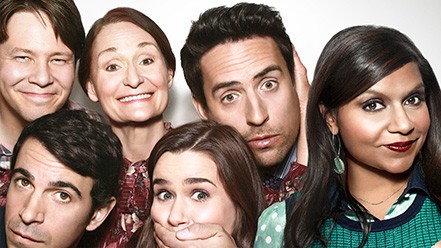 Courtesy of hellogiggles.com
According to TV Insider, Nayyar will play the charming Sendhil,
who Mindy's parents are considering a suitable match for their daughter  as they look to set up an arranged marriage. Needless to say, this doesn't go down well with Danny (Chris Messina) who, like most men, feels threatened and gets involved, doing his best to put an end to the plan. Loving the plot already! 
Nayyar is not the only big name to have signed on for a guest appearance in the newly revived show - he joins Freida Pinto from Slumdog Millionaire and Joseph Gordon-Levitt from Inception.
Season four of The Mindy Project starts on Hulu later this year.