In honor of the new animated film Ferdinand (2017) hitting theaters this December from Blue Sky Studios (and its first trailer dropping recently), we thought we would take a look at this studio's filmography and do our best to rank all of the films. We've seen PIXAR rankings, so why not Blue Sky Studios? This was no easy task, as each one has merit and a soft spot in my heart (yes even last year's Ice Age: Collision Course (2016)). The studio is a qualified and deserving competitor to companies like PIXAR, Disney, and DreamWorks, and has offered us a myriad of delightful films with great stories, memorable characters, and inspiring and jaw-dropping animation since the beginning. Like PIXAR, they rarely do wrong. Let's get started, shall we?
11) Robots (2005)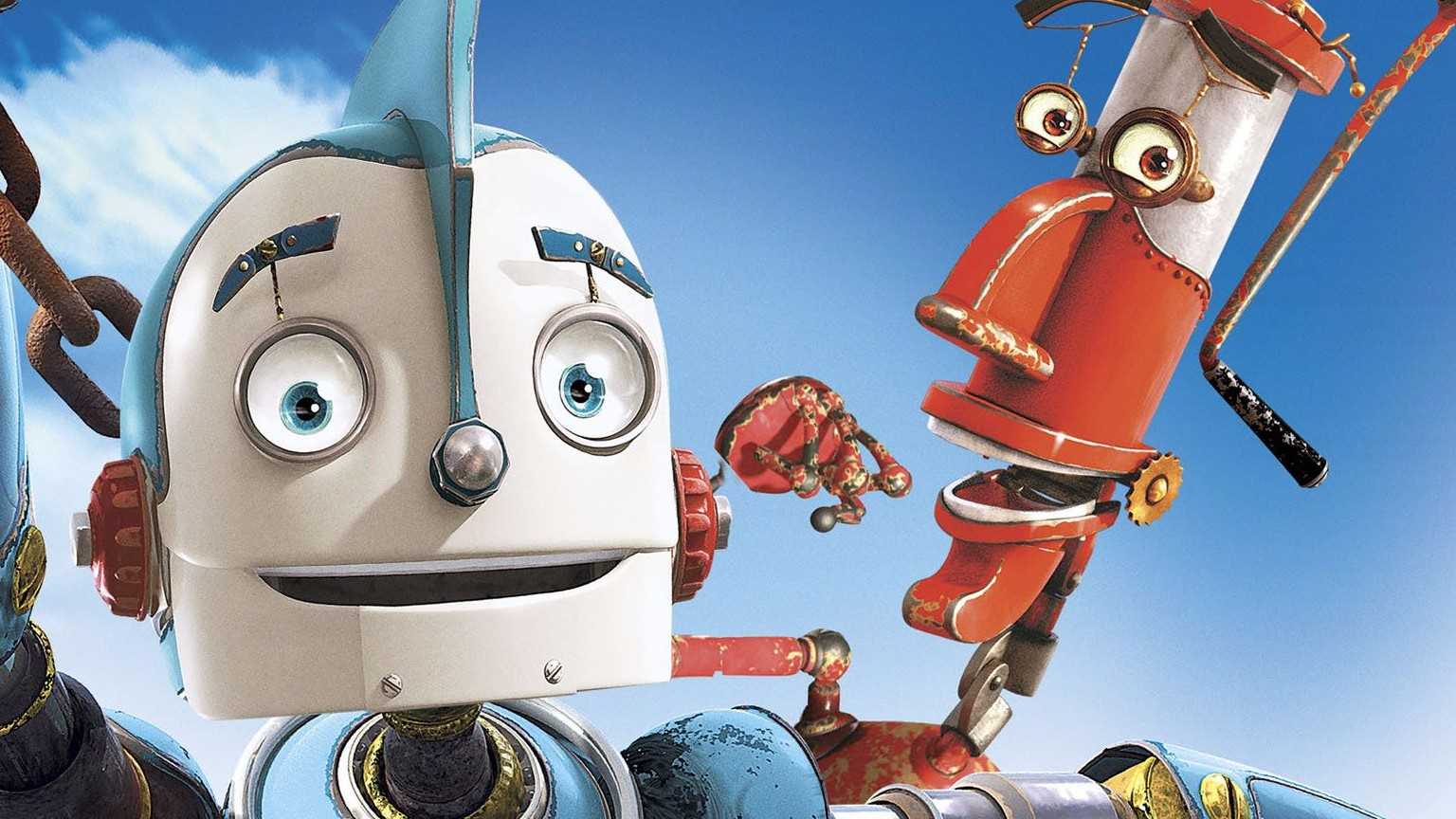 Wait, wait, I'm putting Robots below Collision Course? Yes. Now I love me some robots, but while the film was inventive and imaginative and funny, that's really all it was. Isn't that enough? For some. But while the animation and robot world are captivating, and Robin Williams provides some customary comical situations, the film ends up being a forgettable, lukewarm outing. Robots has some enjoyable moments, but unlike Ice Age that came before it, it just isn't heartwarming. The performing cast of these characters are more interesting than the characters themselves, and while the art and storyline delivers, the movie leaves you feeling mostly "blah."
10) Ice Age: Collision Course (2016)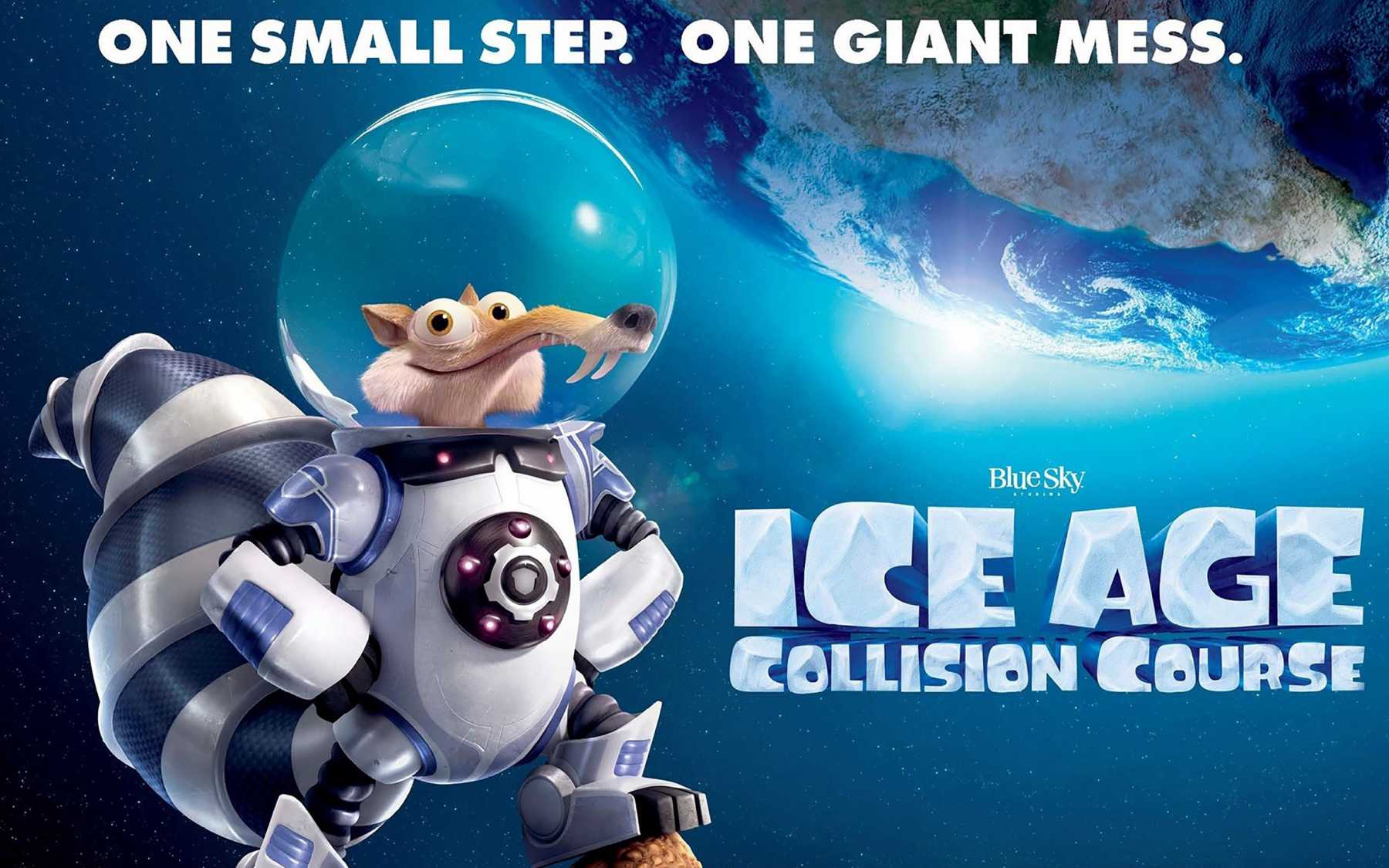 So, what puts this above Robots? Heart. Many people who say that Ice Age: Collision Course aka Ice Age 5 is a bad movie did not see it. Most audiences got the impression from the farfetched plot shown in the trailers with Scrat setting off a cosmic asteroid catastrophe that the movie would be a disaster, but while the movie is far from perfect, it remains an enjoyable entry in the Ice Age franchise. While this will probably remain the lowest ranked of all the Ice Age films, there is plenty of humor here and touching elements such as Manny (Ray Romano) and Ellie (Queen Latifah) having to let go of their daughter, Peaches (Keke Palmer). Collision Course isn't the best Ice Age, but it's not horrible, and yes, it is worth a watch.
9) Ice Age: Continental Drift (2012)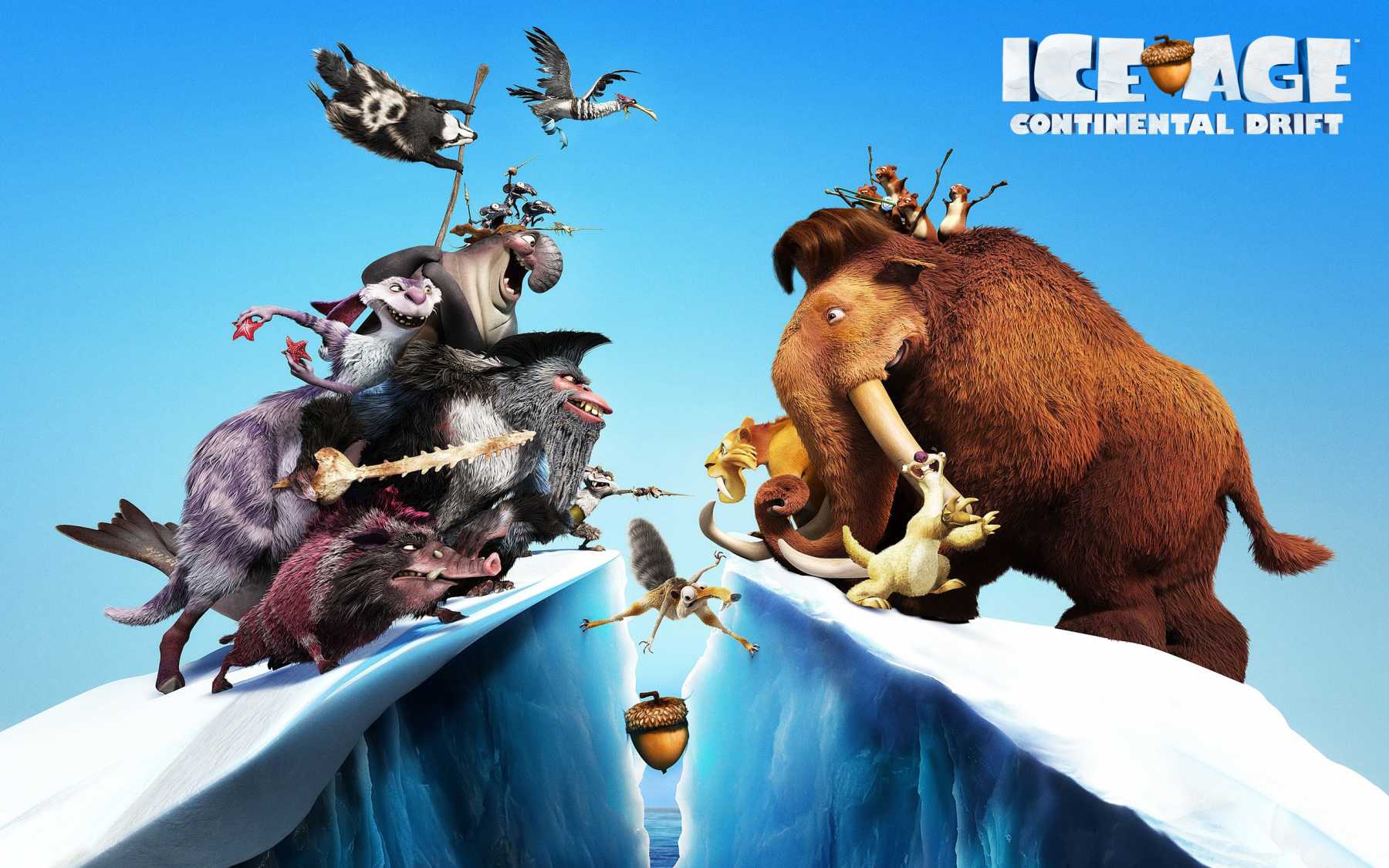 After Ice Age: Dawn of the Dinosaurs (2009), the Ice Age franchise felt complete. Sure, there could be more stories to tell, but for the time being it was wrapped up nicely. Well along came this fourth film, which in itself is entertaining, but if you compare it to the original "trilogy," it just doesn't measure up. All three films before this had weight to their stories, and while this film does attempt to have the same weight, its inclusion of prehistoric pirates on an iceberg pirate ship captained by an ape downplays the stakes, and skirts the realm of unbelievability.
The returning cast of characters is still enjoyable, although the addition of four or five others is making it hard to keep track of an already overpacked cast. The animation is still impressive, and there are enough funny scenes to keep you entertained, but the film just isn't quite there with its emotional anchor, which the other films thrived on.
8) Rio 2 (2014)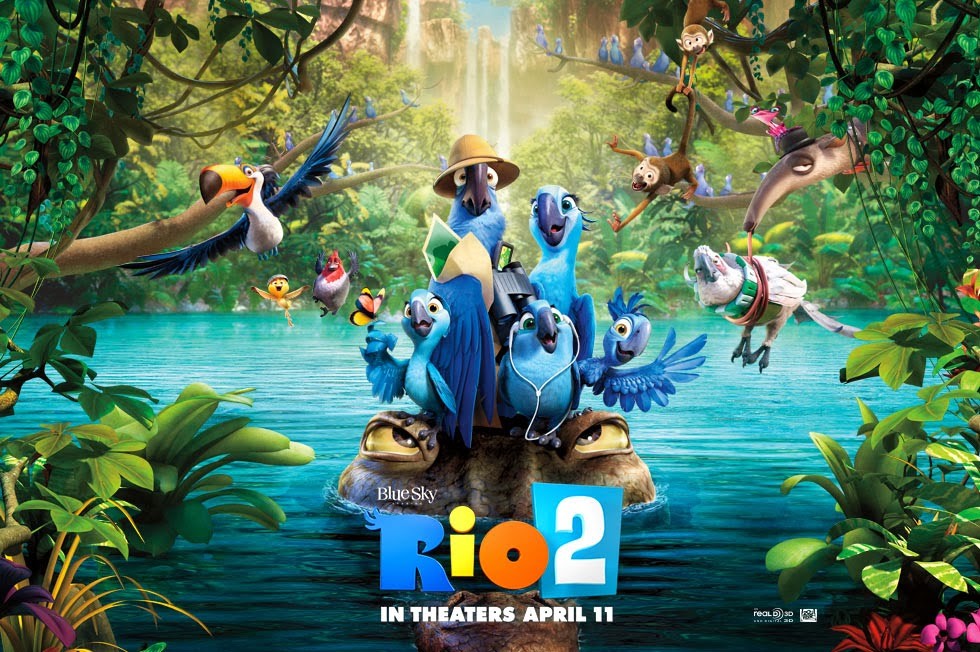 While it was great to see the wilds of South America with Blu (Jesse Eisenberg) and Jewel (Anne Hathaway) again, the film, while entertaining, fell a little flat, and just did not have the substance that the first film thrived on. The first film's story was Blu finding the last blue macaw in the world (Jewel) in Rio to keep their species going. That plot is basically washed away by Rio 2's plot line of, "there were tons of blue macaws left in the world you didn't know about!" It took away from the whole driving force and what made the first film so special. And so often is the case with sequel films: we forsake the original's storyline because we need something to write about in part two.
The human villain here is pretty flat also, with a return of Nigel the cockatoo (Jemaine Clement) from the first film, who is there basically just to be there, not adding much to the story. And the characters that should support Blu are frustratingly not there for him. Incredible animation and music, and a hilarious performance by Kristin Chenoweth as a poison dart frog named Gabi give the film its strengths, but it just doesn't stack up to the original.
7) The Peanuts Movie (2015)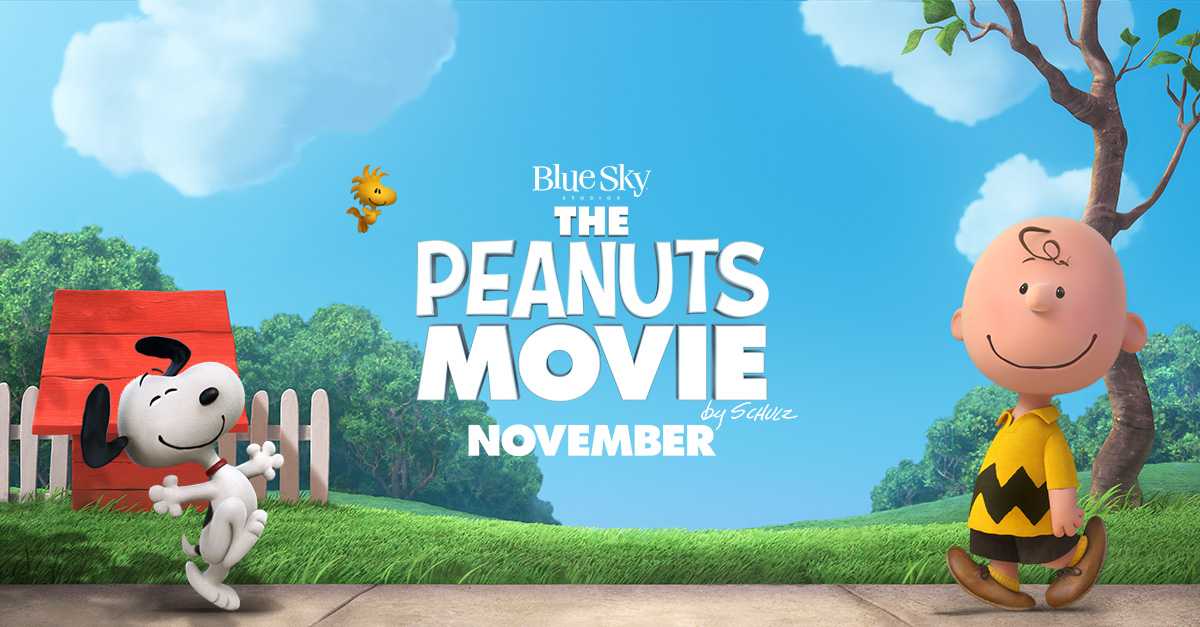 Not wildly original, The Peanuts Movie earns the number seven seat for its captivating animation style, successful tribute to the world of Charles Schulz's genius, and its heartwarming takeaway value. The animation is undoubtedly the work of Charles Schulz's inspired imagination, yet has a childlike storybook quality with its literal character drawing outlines that makes the viewer think these characters are almost tangible in their animal cracker texture appearance.
Unfortunately, while the Charles Schulz stories are appropriate to fall back on here, the story is one we have heard before, from the world of Charlie Brown before, with Charlie Brown desperately wanting to meet and talk to the little red-haired girl. The story is sacrificed for the art, but still manages to capture the Peanuts magic, and is a good time but maybe not something you'll watch again and again.
6) Ice Age: The Meltdown (2006)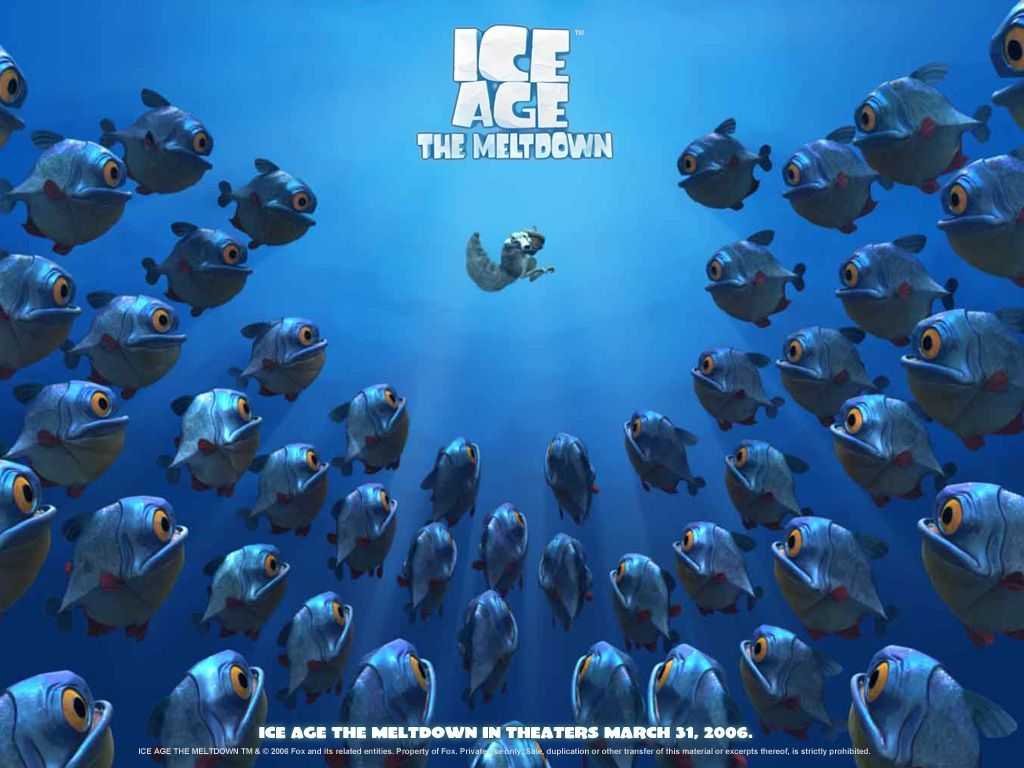 The second Ice Age has its moments, and while it is not really the best of the Ice Age films, it's certainly not the worst. It's the introduction of lovable new characters like Ellie, and twin possums Crash (Sean William Scott) and Eddie (Josh Peck), who unfortunately begin their audience irritation right here instead of their attempted endearing quality. While not the best of its franchise, it earns its place around the midpoint of this ranking due to originality, the level of entertainment, and the overall package.
The film improves its animation from the first film but maintains the original feel, has a more adventurous musical score by John Powell, and balances funny moments with serious calamity quite well. The film's plot keeps a sense of urgency and purpose, raising the stakes presented by the first film, developing characters more and more so that we care about them even more than we did before. The film has its moments (highlights include the vignettes of Sid's mini sloth kidnapping and sing-along, and the epilogue of Scrat going to Heaven's Pearly Gates to the over-the-top placed tune of "Adagio" from Spartacus (1960)) and really is a worthy follow-up, not faring too badly considering it had a steep hill to climb and meet with the original Ice Age.
5) Epic (2013)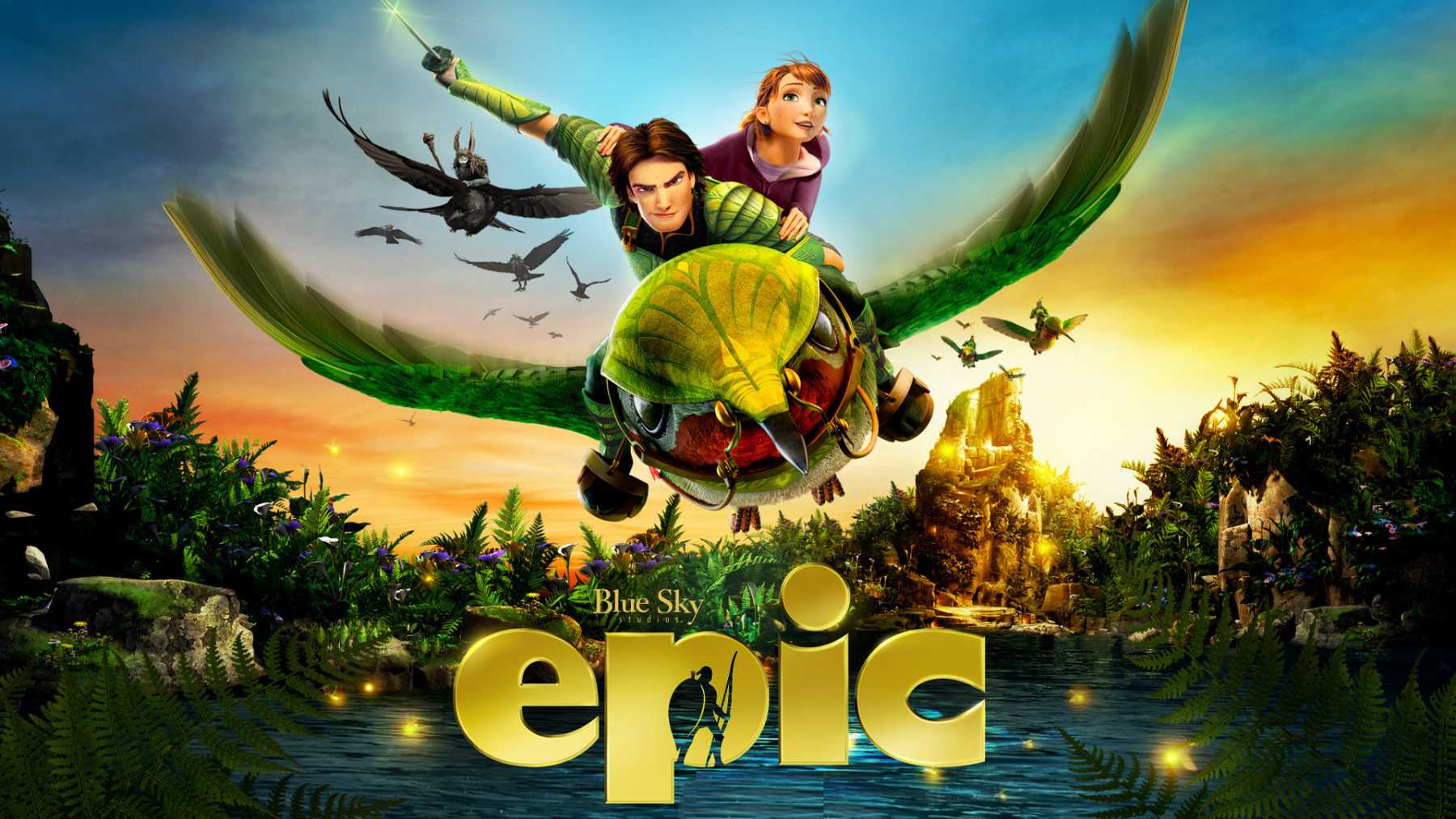 Underrated, unappreciated, and under-viewed, Epic is really quite provocative and presents a familiar story but in a unique fashion. The animation of the forest and the forest floor is outstanding, the voice talent impeccable (such as Amanda Seyfried, Josh Hutcherson, Aziz Ansari, Colin Farrell) and the movie is reminiscent of A Bug's Life (1998) in that it makes the audience want to crawl into this remarkable world and engage with these characters, while remaining individualistic in its conception. While very good however, its title might just oversell it a tad, because it does not quite reach the pedestal of "epic," that a certain film with three prehistoric animals had already achieved.
4) Rio (2011)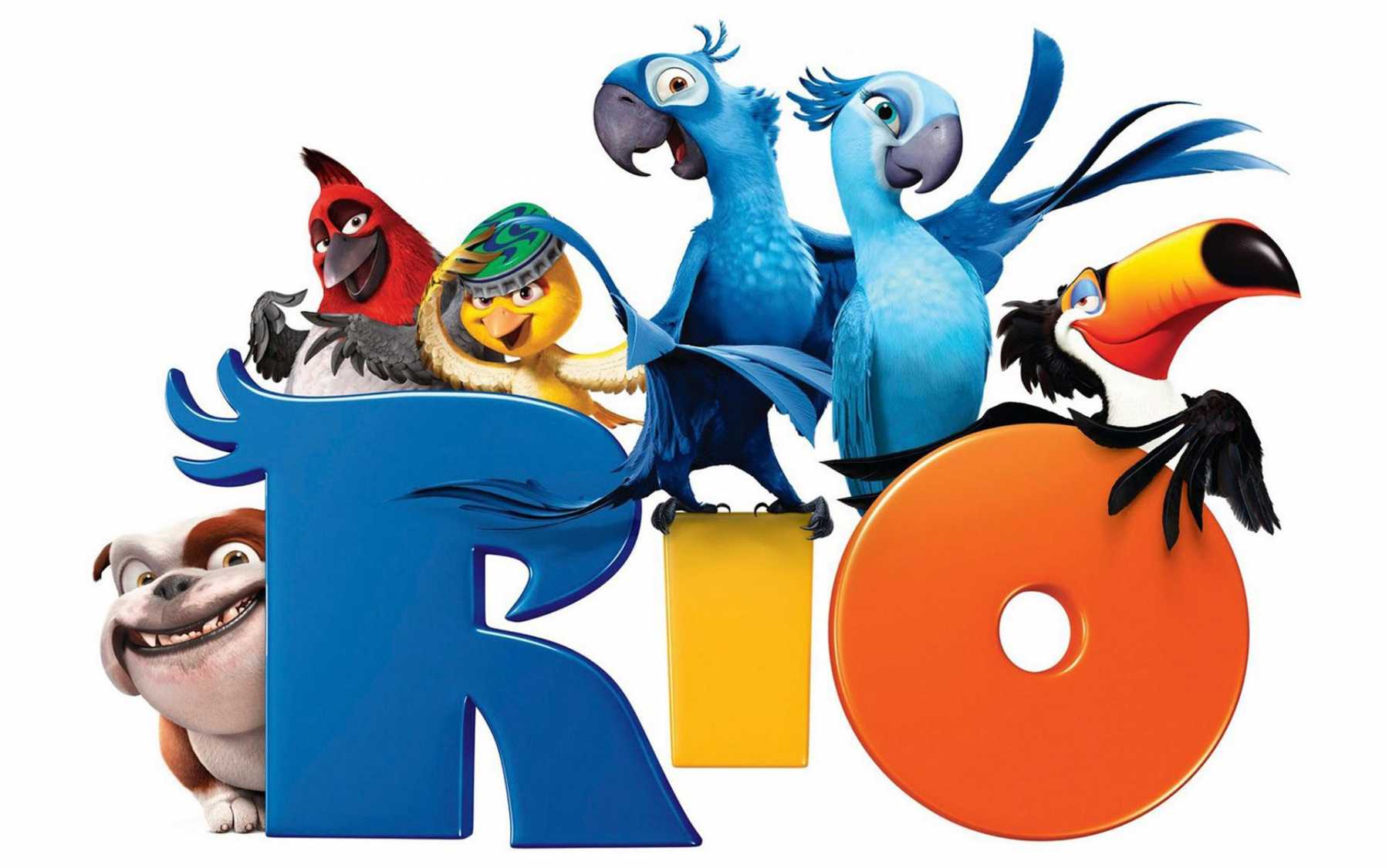 We made it to the first bird film! And this earns its place in the top five of this ranking. The film boasts breathtaking animation of Brazil's majestic and cultural landscape and a wide range of entertaining animals (mostly birds). It's an oddly romantic film with Blu having to first meet Jewel to "procreate," but then inadvertently falling in love with her. Jesse Eisenberg manages to be more appealing as a bird than in some of his live-action outings. We've never really seen South America to a large extent (we saw brief glimpses of the fictional Paradise Falls in PIXAR's Up (2009)), so that combined with the delightful flavor of music and funny adventures of Blu and Jewel make this a unique, romantic comedy adventure. Even the two humans are interesting and funny (Leslie Mann and Rodrigo Santoro)! This is something that got swept a little to the wayside in the follow-up film. Rio is one of Blue Sky's best for sure, with lots of touching moments interspersed with hilarious stumbling blocks and successful comedic timing.
3) Dr. Seuss' Horton Hears a Who! (2008)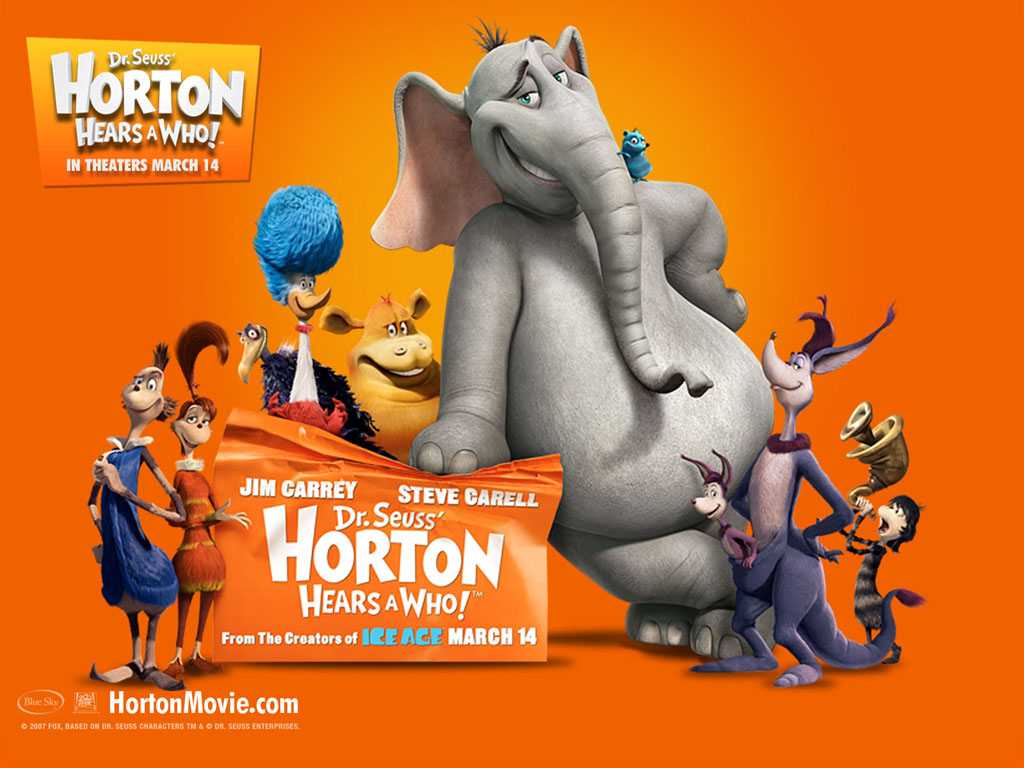 This film does not get enough love. Bright, funny, adventurous, and full of emotion, this movie, believe it or not, had a large responsibility on its shoulders: it was the first Dr. Seuss film captured in the computer-animation medium, and it certainly delivered tenfold. This world is lush, colorful, and feels contemporary while simultaneously remaining undoubtedly propelled from a Dr. Seuss book. The audience is literally IN the Jungle of Nool. Horton Hears a Who also managed to turn a 26-minute cartoon and 72-page book into an 86-minute film, which is no small feat.
And nothing in this added story felt unneeded or extra, all just building upon Dr. Seuss' original story and important message of, "a person is a person, no matter how small." Steve Carell and Jim Carrey deliver some of their best voiceover work in cute and relatable characters in a hilarious outing where the jokes are aplenty and the animation full of childlike wonder. It is the best Dr. Seuss animated film yet, paying great tribute to the story's originator. It way outshines Dr. Seuss' The Lorax (2012) from rival studio Illumination, which was a technically stunning looking film but was too preachy, and often too creepy for its audience. Horton all the way.
2) Ice Age: Dawn of the Dinosaurs (2009)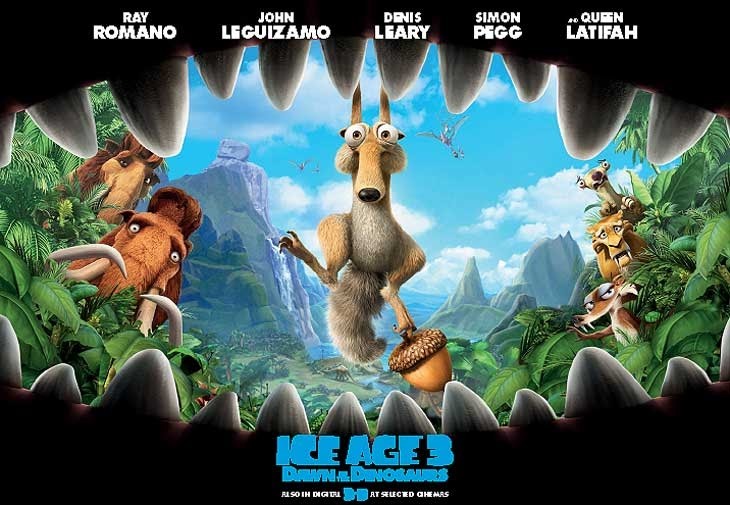 Ice Age: Dawn of the Dinosaurs is much more memorable than the second outing, probably partially due to the fact of the addition of giant sloth-eating lizards called dinosaurs, along with the lovable new character, Buck (voiced deliciously by Simon Pegg). The animation's new world of dinosaurs is mysterious and engaging to all ages, and the stakes remain high, offering probably the most action we've seen thus far in an Ice Age film.
It has delightful subplots including Sid (John Leguizamo) inadvertently becoming a mother of three T-Rex babies (Sid did want to become a mommy), and Scrat (original film director Chris Wedge) and Scratte (Karen Disher) offer great side comic relief and hilarious antics, though it does make one somewhat disappointed that a great character of Scratte is noticeably absent in the next two films of the series (she has a brief scene in Continental Drift, as a figment of imagination no less). It's a fun adventure ride with lots of excitement and maybe the most belly laughs of the franchise. What keeps this from the number one slot? It doesn't quite have the emotional tug it may or may not have been going for, and you wouldn't have this film without a certain predecessor.
1) Ice Age (2002)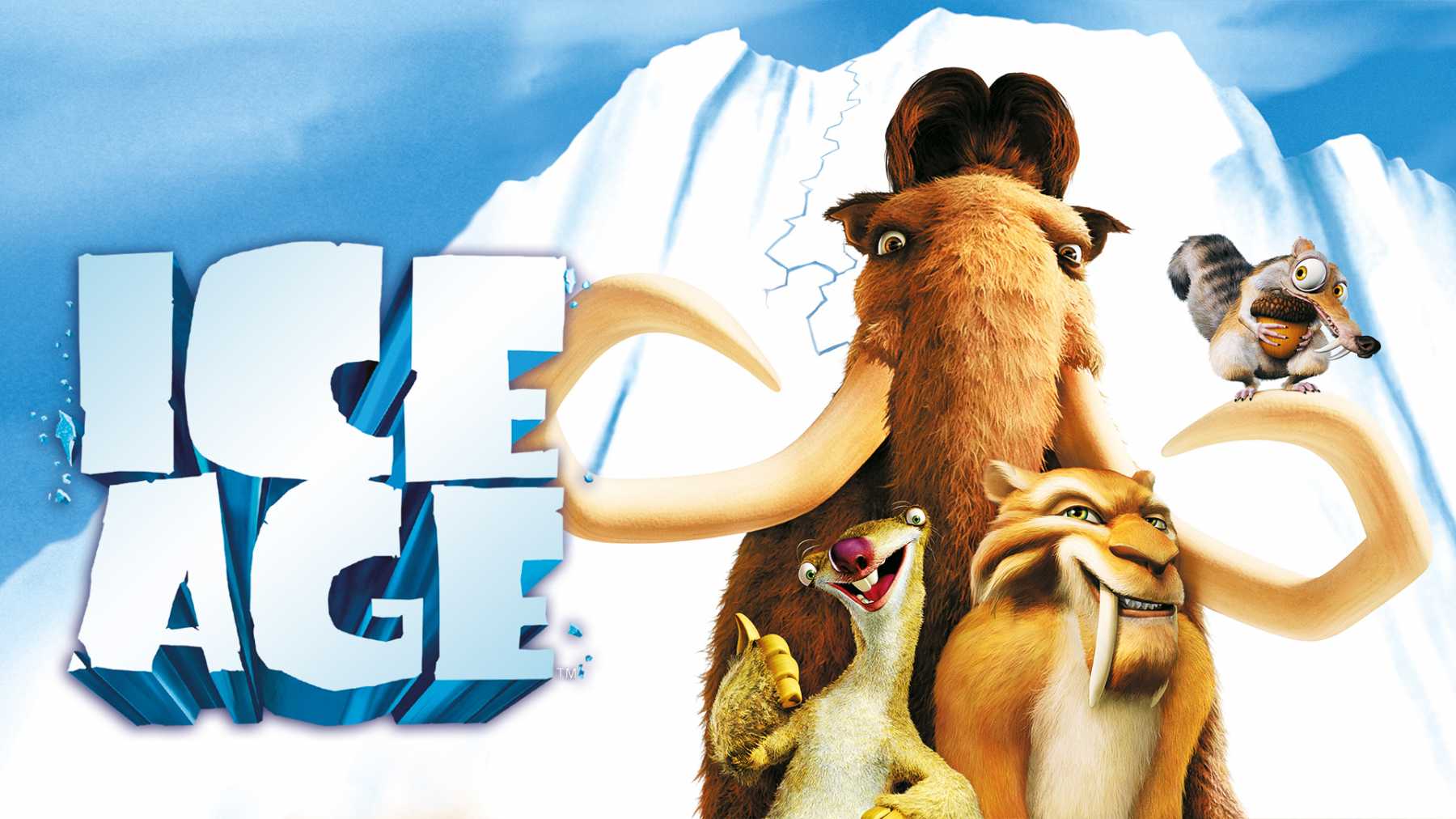 Is this surprising? You knew this was coming. There really is no question, and there is not much to say in the need of convincing. The original film of the Ice Age franchise and the first entry in Blue Sky Studios' filmography delivers on all fronts. It is a fun, funny, imaginative, emotional journey with likable and memorable characters, and while the animation might occasionally show its age, maintains a unique and innovative appearance. All of the films, like the first Toy Story (1995) to PIXAR, owe their success to the film that laid the way.
While many Ice Age fans like to put Dinosaurs above this outing, the original offers a human character, and believe it or not that it is enough to make this animated film not only great, but a milestone in how to tell an enthralling story for all ages in this medium.