With her long-awaited, debut studio album still in the works, Bonnie McKee is returning to the scene with an EP. The first single to be lifted from it is titled "Bombastic" and the songstress has now unveiled the accompanying music video.
Penned by the songstress herself, in collaboration with Sean Walsh, Charlie Puth and Andreas Axident, "Bombastic" kicks off as your regular electro-pop anthem. However, the chorus changes everything, as it finds the songstress shouting her way on top of some massive electronic riffs. The David Richardson-directed visuals are an 80′s-inspired affair, as Bonnie McKee recreates a workout video tape of the era in the most colorful and bootylicious of ways. The fashion is also on point, so it's really a great re-introduction. Check out the music video below.
Bonnie McKee has been working behind the scenes for years now, penning hits for Britney Spears and Katy Perry among others, so maybe it's time she makes it on her own. The songstress' Bombastic will be a visual EP, as all four tracks included on it are getting the video treatment. The set is expected to come out on June 30. Take a look at the tracklisting and cover art below.
I Want It All

Bombastic

Wasted Youth

Easy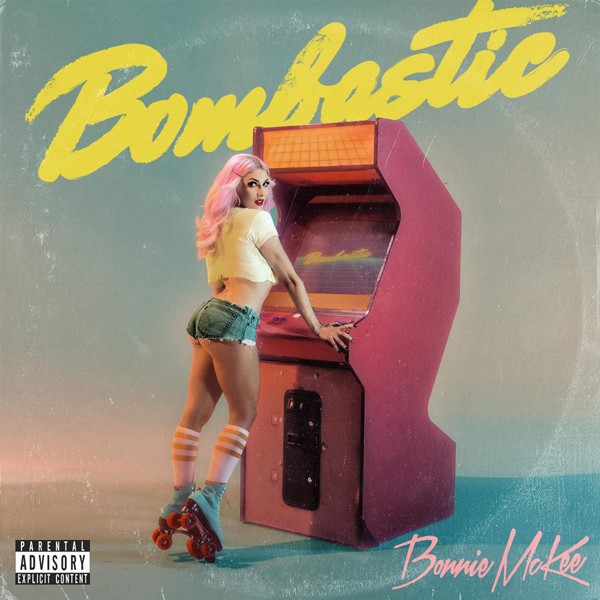 Courtesy of idolator.com
Keep Up With PopWrapped On The Web!