Everyone loves Broadway musicals. Many musicals reach great milestone performances like The Phantom of the Opera and The Lion King, among many others. Other musicals, however, don't get those types of chances. We here at PopWrapped are counting down the Top 10 musicals that left Broadway too soon.
Top 10 Broadway Musicals That Left Too Soon
10. Disney's The Little Mermaid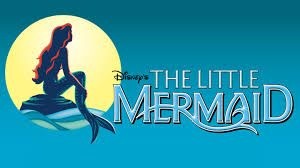 Center for the arts
Original Broadway Cast: Sierra Boggess, Sean Palmer, Titus Burgess, Sherrie Rene Scott, Norm Lewis
The Little Mermaid opened on Broadway on January 10, 2008 and told the story of 16-year-old mermaid Ariel and her fascination with life on land, which was forbidden by her father, King Triton. She ends up falling in love with a human prince, and, after making a dangerous deal with the sea witch Ursula, Ariel goes on a grand adventure. The musical is an adaptation of the 1991 Disney classic. After 685 performances, the show closed August 30, 2009.
This is one of my favorite Disney productions. To see how the sea was brought to life was beautifully done. The way they created the mermaid-like feel was great. I was so upset when this production closed.
9. Legally Blonde: The Musical

Playbill
Original Broadway Cast: Laura Bell Bundy, Christian Borle, Rickard H. Blake, Orfeh
The musical is based on the 2001 MGM movie and opened on April 29, 2007. It tells the story of Elle Woods as she goes from sorority girl to Harvard Law Student to win back her ex-boyfriend Warner Huntington III. She manages to surprise everyone -- even herself -- as she discovers her knowledge of the law can help others. The musical closed October 19, 2008 after 595 performances.
8. Tuck Everlasting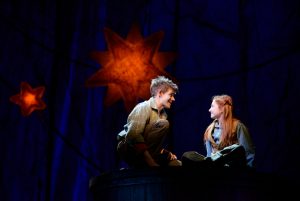 New York Times
Original Broadway Cast: Sarah Charles Lewis, Andrew Keenan-Bolger, Carolee Carmello, Terrence Mann, Robert Lenzi
Tuck Everlasting is based on the children's novel by Natalie Babbitt. The story revolves around Winnie Foster. She is tired of her family and wants more adventure and thinks about running away. Then, she meets the Tuck family and her world is forever changed. After opening on April 26, 2016, the musical only lasted 39 shows and closed May 29, 2016.
I was surprised on how short-lived this musical turned out to be. The music and set design were very appealing to me, and Sarah Charles Lewis alongside Andrew Keenan-Bolger was phenomenal.
7. Next To Normal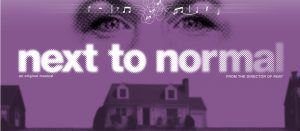 nexttonormal.com
Original Broadway Cast: Alice Ripley, J. Robert Spencer, Jennifer Damiano, Aaron Tveit
Next to Normal is the story of Diana Goodman and her family after the traumatizing death of her infant son. Diana has been living with a bipolar/depressive disorder and various delusional episodes for the past seventeen years. It affects everyone in the family and nearly tears them apart.
This rock musical was full of power. Aaron Tviet was made for this show. The message of the show is also very empowering.
6. Disney's Tarzan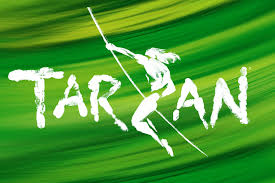 Playbill
Original Broadway Cast: Josh Strickland, Jennifer Gambatese, Shuler Hensley, Merle Pandridge, Chester Gregory, Donnie Keshawarz
Tarzan is based on the Disney animated classic and opened on May 10, 2006. The story is about Tarzan, who has been raised by gorillas until he meets Jane, and his world is changed forever. Due to low ticket sales, the show closed on July 8, 2008 after 486 performances.
I mean, who doesn't love Tarzan? It was another brilliant Disney production, and the music was music to my ears. Phil Collins got to work on new music just for this production, and it was fantastic.
5. Bonnie & Clyde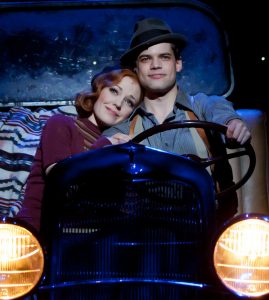 New York Times
Original Broadway Cast: Laura Osnes, Jeremy Jordan, Melissa Van Der Schyff
Bonnie & Clyde opened on December 1, 2011 and is based on the lives of Bonnie Parker and Clyde Barrow, who have been known as the most infamous outlaws to date. After only 36 performances, the show closed December 30 that same year.
I loved the music in this musical. You have powerhouse performers in Laura and Jeremy. They were born to be Bonnie and Clyde.
4. Rodger's and Hammerstein's Cinderella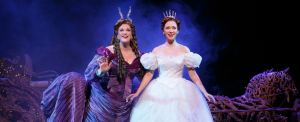 Broadway.com
Original Broadway Cast: Laura Osnes, Santino Fontana, Victoria Clark, Harriett Harris
The musical, which opened March 3, 2013, revolves around Ella and her life, as she has to serve her step-mother and step-sisters. Dreaming of a better life, she wants more. With the help of her Fairy Godmother, Cinderella is transformed into an elegant young lady who is able to attend a ball and meet her prince. The show closed January 3, 2015 after 770 performances.
3. Newsies: The Musical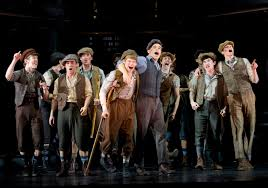 Paper Mill Playhouse
Original Broadway Cast: Jeremy Jordan, John Dossett, Kara Lindsay, Ben Fankhauser, Andrew Keenan-Bolger
Opened on March 29, 2012, Newsies was inspired by the real-life Newsboys strike of 1899 in New York City. The show has music by Alan Menken, book by Harvey Fierstein and lyrics by Jack Feldman. After lasting 1,005 performances, Newsies closed August 24, 2014.
I know there has been the North American Tour and other productions of Newsies all around the US. However, nothing beats the original cast in dance moves and singing.
2. Rock Of Ages
Broadwaybox.com
Original Broadway Cast: Constantine Maroulis, Amy Spanger, James Carpinello
The musical, which opened April 7, 2009, is based in Hollywood in the 1980s. The musical tells the story of small-town girl Sherri and aspiring rock star Drew as they go through the Sunset Strip and learn things they never knew before. Rock of Ages became the 28th longest running musical and after 2,328 performances closed January 18, 2015.
The 80s was the decade for music. Rock Of Ages is no exception. The cast of the musical embodied the music, style and overall feel of the 1980s, and -- let's face it -- you were basically at a concert when you saw the show.
1. RENT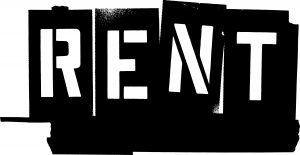 broadway.com
Original Broadway Cast: Anthony Rapp, Daphne Rubin-Vega, Adam Pascal, Idina Menzel, Jesse L. Martin
Opened on April 29, 1996, Rent tells the story of a group of young artists struggling to survive and create a life in NYC's East Village. They conquer vast challenges, including HIV/AIDS. This 12-year-running show closed September 7, 2008 after 5,123 performances.
It is, by far, one of my most favorite musicals of all time. Jonathan Larson had an important message when he started working on RENT, and, for over 12 years, it has impacted so many people. This musical still has that same impact today.
Some honorable mentions include Beauty and the Beast, American Idiot, Shrek: The Musical and In The Heights. There you have it!: our list of Top 10 musicals that left Broadway too soon. What musical do you think left Broadway before its prime? Let us know in the comments below.