It hasn't been that long since #JeSuisCharlie -- in reference to French satirical magazine Charlie Hebdo -- was plastered across Facebook and Twitter. Following the horrific events just after New Year in Paris, most people seemed to be staunch supporters of free speech, even when it offended others. Hebdo became an instant symbol for one of our most basic freedoms.
Fast forward eight months, and, as often happens in our media-frenzied world, we have a new symbol. Little Ayran Kurdi's body was found washed up on a Turkish beach after his family had fled Syria. The image humanised the refugee crisis, as many people could look to their own children's safety and see that, no, not all of the refugees are extremists.
Charlie Hebdo has published two new cartoons which might make us choose between these symbols. Both cartoons feature drawings of Ayran Kurdi's body, one with a sign for McDonalds and one with an image of Jesus walking on water.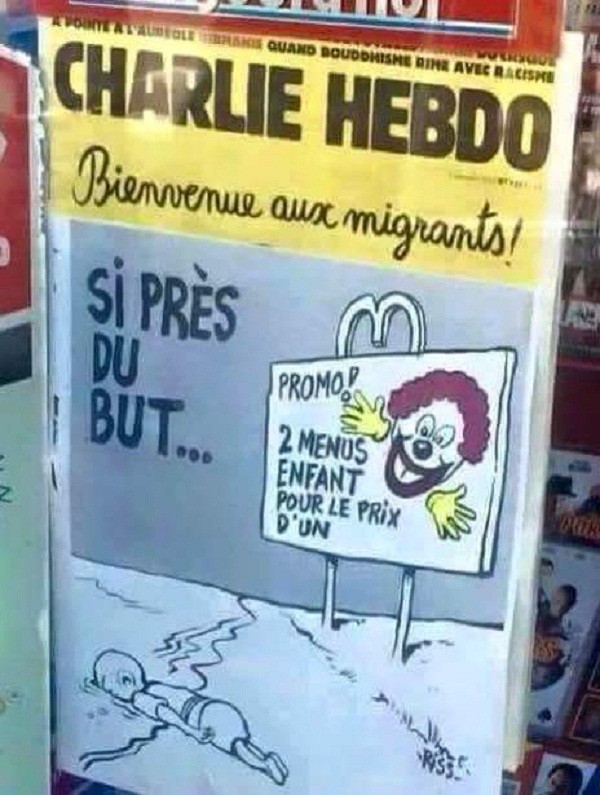 The first reads: "Welcome to the migrants!" along the top. Underneath this banner, it says: "So close to the goal..." and features a sign with a character resembling Ronald McDonald (complete with arches) that reads: "Promo! 2 children's menus for the price of one".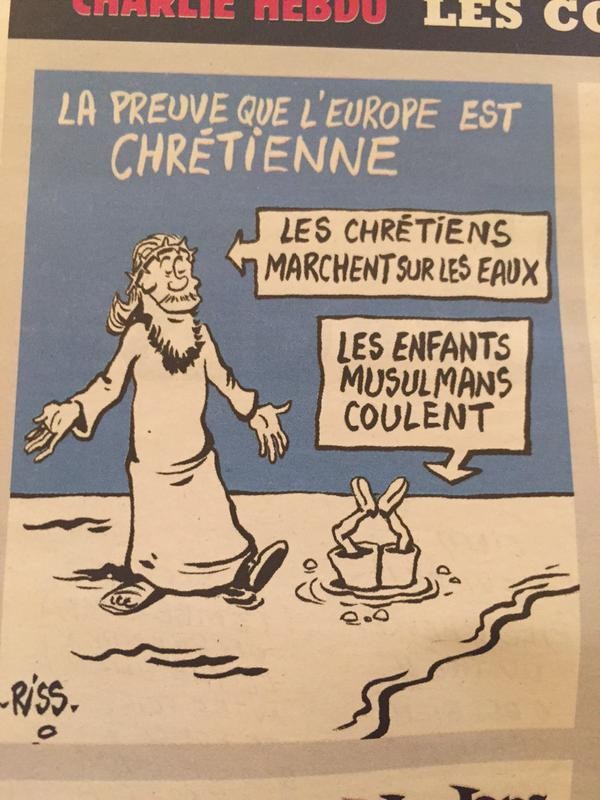 The second reads: "Proof that Europe is Christian". The box pointing to Jesus says: "Christians walk on water," and the box pointing to the drowning child reads: "Muslim children sink."
While there is certainly no justification for the tragic attack on the Hebdo offices in January, should they be allowed to mock another tragedy in such a blatant way? They are not opening a dialogue about the refugee crisis; they are making sickening comments about an innocent child who died in search of a better life. At what point has this form of satire just gone too far? Let me know what you think below.