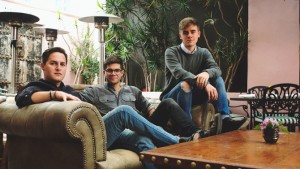 Courtesy of Variety
Youtuber,  Entrepreneur, and New York Times best selling author Connor Franta has done it once more with the  launch of his new music label Heard Well.
Franta, who has over 4.7 million  subscribers on youtube and over 3.2 Million twitter followers has launched his first ever music label. The label focuses on producing compilation albums featuring undiscovered and new artists.
Franta has partnered up with his manager Andrew Grahm (AwesomenessTV) and Jeremy Wineberg who will continue to run  the distribution and licensing company portion of it. Heard Well has already signed with digital stars such as Lohanthony, Jc Caylen and Amanda Steele who will bring their favorite artists to the table.
What inspires Franta to launch his own music label? His passion for music of course. Not only has he shared his music tastes on his youtube channel. He also has two music compilations to show for it. His first compilation album Crown landed in the top 20 best-selling pop albums of 2014 on itunes.  Following Crown came Common Culture. 
Franta states when talking with Variety:
"I find a lot of up-and-coming musicians I enjoy, present them to my viewers – and hopefully inflate the growth of these artists by putting them in front an audience that wouldn't have been aware of them,"
Later on this month Franta plans on releasing Common Culture Vol. 3  as the first  release under the Heard Well label.
You can Keep up on Connor Franta on his Twitter. Also keep up with  Heard Well  on Twitter  for more information on what music will be released next.
So what do you guys think? What could Connor possibly be creating for fans next? Let us know what you think in the comments below!