This post brought to you by NYFifth Apparel. The content and opinions expressed below are that of PopWrapped.com.
Whether you're venturing on a family reunion or meeting up with coworkers for trivia night, having unique, personalized gear for your team to wear will help make your squad to feel proud and energized. Whether you want to design matching jerseys, t-shirts, hats, bags, or other wearables, NyFifth.com is able to print your brands and logos on fashionable gear at the lowest cost available online. And if you want to supply items in bulk to fans, event attendees, large groups, or at charity events, NYFifth Apparel is able to offer bulk discounts and fast turnaround.
Intramural and other local sports teams love being able to design catchy logos with fun team names on jerseys to help their squad feel more official on the field or court. Drawstring bags and other athletic bags also feel much more official when they're personalized with team logos, mascots, and player numbers. And if you're more focused on cheering from the stands, screening designs on spirit towels or other fan t-shirts is an amazing way to show your support for your local athletes.
Maybe you're planning an exclusive event, like a bachelorette party, a meet-up at a fan convention, or a neighborhood block party. Maybe you're just in search of that extra special something to help a celebration feel more spectacular for your guests. No matter what kind of event you're planning, having custom designed apparel will help make it more memorable. It also helps unify all of your attendees and becomes the perfect parting gift for friends and family members.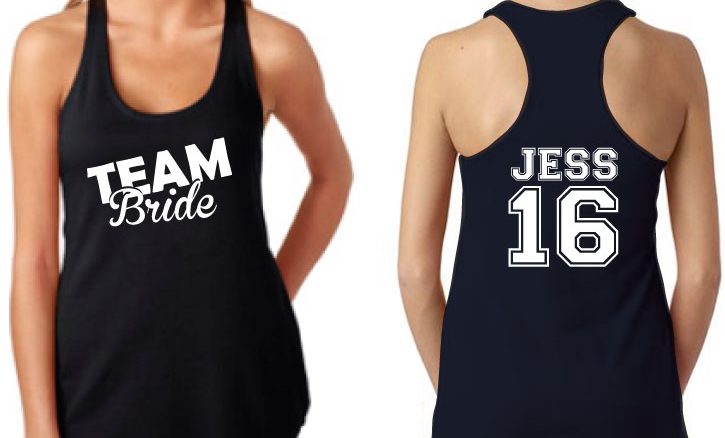 NyFifth provides free quotes and mock-up designs to help you create exactly what you need. Email support@nyfifth-inc.com to help you get started with an estimate.
For more information about NyFifth's screen printing services, apparel sizing, available colors, and graphics inspiration, visit their user-friendly website and start designing customizable gear that your friends, family, and coworkers will be excited to show off!