As if we weren't already excited for the upcoming musical crossover between DC shows The Flash and Supergirl, fans have yet another reason to get hyped, as Darren Criss is joining the event.
Yes, Darren Criss. So between him, Grant and Melissa, it's safe to say that this is a Glee reunion, and that is literally music to our ears. Grant Gustin has said he's been trying to get Criss on The Flash since it started, and this seems like the perfect chance.
Criss will be playing The Music Meister, a Batman villain who hypnotises people by singing (which, to be honest, Darren Criss does already!) and can make his foes sing and dance at will, making the sudden music element in the show understandable.
The character first appeared in an episode of Batman: The Brave And The Bold, an animated TV show from 2008. Neil Patrick Harris voiced him, and fans were hoping he'd reprise the role, but Criss is a good fit, too.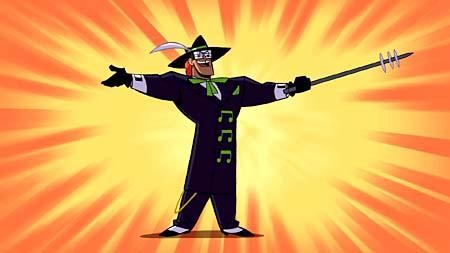 batman.wikia.com
The crossover episodes will air on March 20th and 21st, so mark your calendars, but, like with the Heroes vs Aliens crossover in November, most of the actual crossover won't happen on Supergirl.
We also know which characters will be singing. Obviously Barry and Kara, but also Joe, Cisco (a little Starkid reunion, too, as Valdez is a UofM grad like Darren and helped out with Starkid's early productions), and Winn, as well as Professor Stein and Malcolm Merlyn (so it's a slight Legends Of Tomorrow crossover, too!). They all have wonderful singing abilities, so it's sure to be a great show.
Though the musical crossover won't air for a few months, all the DCTV shows return this week from their midseason breaks.
How excited are you to see Darren Criss join the event?