This post brought to you by DICK'S Sporting Goods . The content and opinions expressed below are that of PopWrapped.com.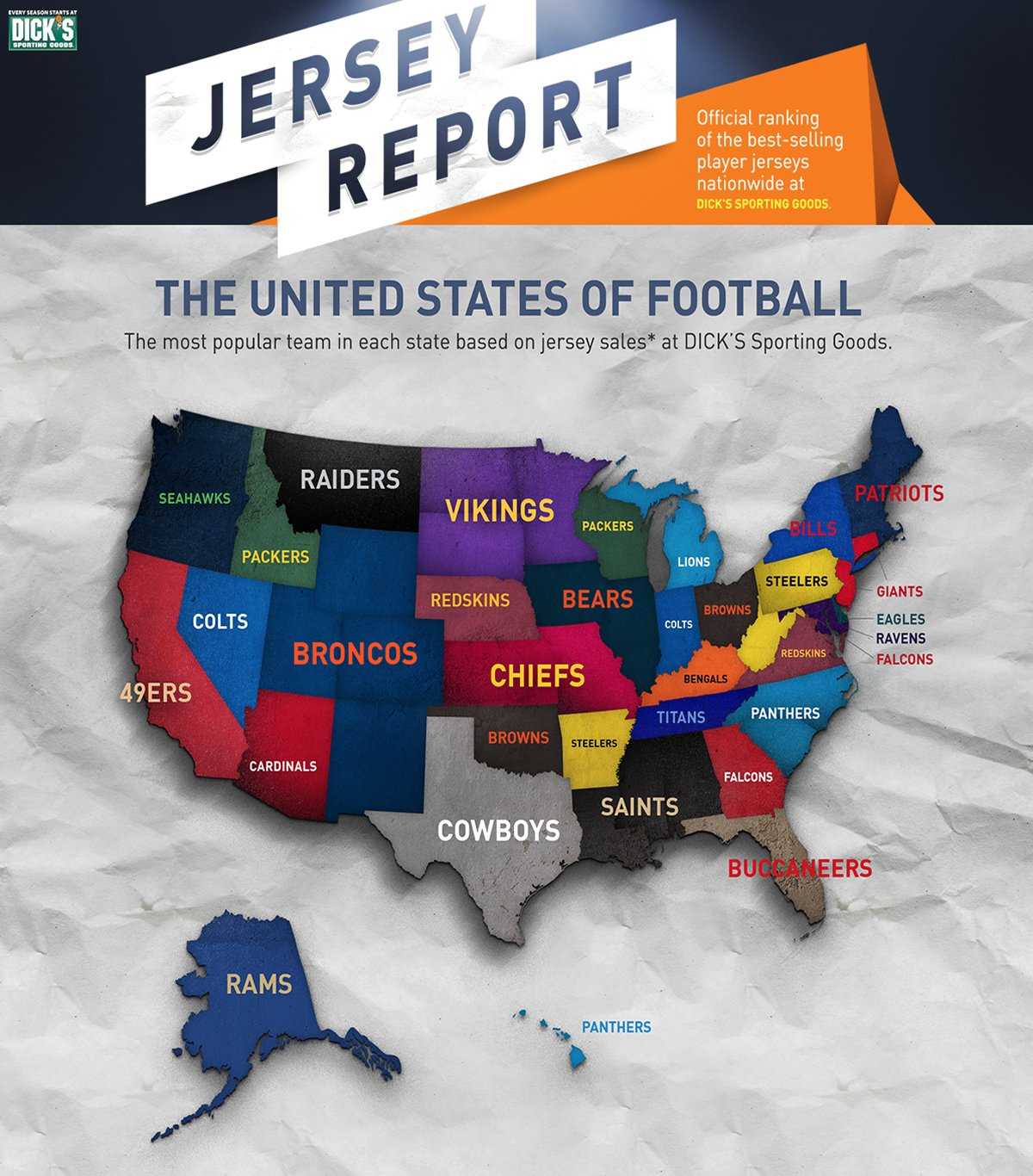 DICK'S
Five years ago, DICK'S launched the Jersey Report to engage with fans and showcase their favorite jerseys across the country – almost an NFL popularity contest.  The report is based on online and in-store sales data and can be viewed by top jerseys overall, offense, defense, rookies and teams.  Data can further be sorted by week, past 30-days and overall season. 
The best thing about Jersey Report just may be the ability to actually buy (IN YOUR OWN SIZE EVEN) nearly any Jersey or team sports swag you could possibly imagine. There's no easier way to represent your team. From jerseys and T-shirts, to hats, tailgate supplies and more, DICK'S has got you covered, and these sales aggregate into the Jersey Report.
You can also track other team fans, using easy-to-follow social media hashtags.  #JERSEYUPGRADE frequently trends on Instagram, Twitter and Facebook, during game days.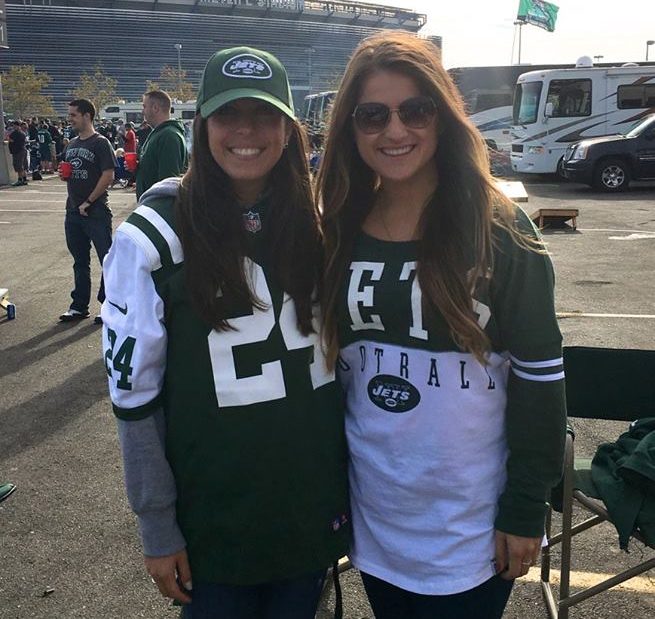 DICK'S
Interestingly enough, for the past two seasons, the New England Patriots and the Carolina Panthers have been battling it out for most popular team. Last year, the Panthers secured the top spot, but this year, the Patriots have pulled out all the stops, and are thus far sitting at number one.
The biggest mover and shaker this year? The Philadelphia Eagles, who sit at number 7, up from number 22 last season.  The Jersey Showdown currently features a heated battle between the Dallas Cowboys Dak Prescott and Washington Redskins Ryan Kerrigan, with Prescott swiftly moving up the ranks. This year DICK'S has added a widget component providing the ability to pull Jersey Report data onto sites like PopWrapped!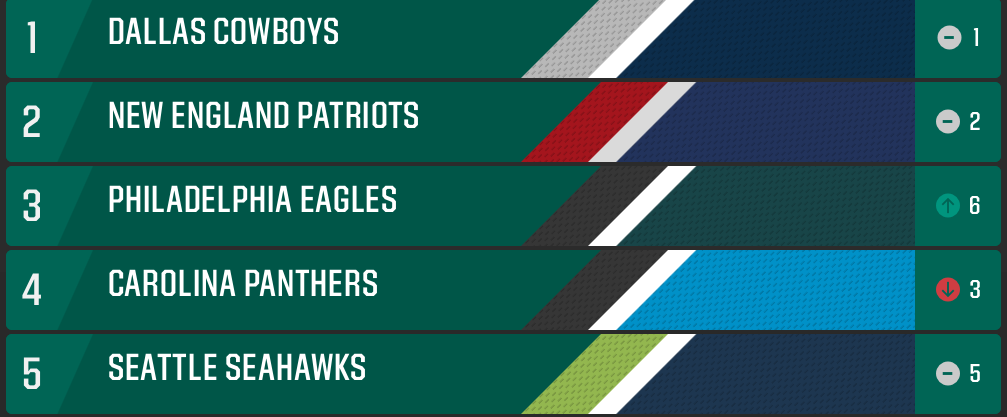 DICK'S
Here's to another five great years of Jersey Report. Did your team make the Top 10? Check to see where your team ranks, and be sure to tell us what you think of those rankings in the comments!
ABOUT DICK'S:
DICK'S Sporting Goods is the country's largest sporting goods retailer. DICK'S core company belief is that sports make people better and they live this philosophy every day by inspiring, supporting and equipping athletes.