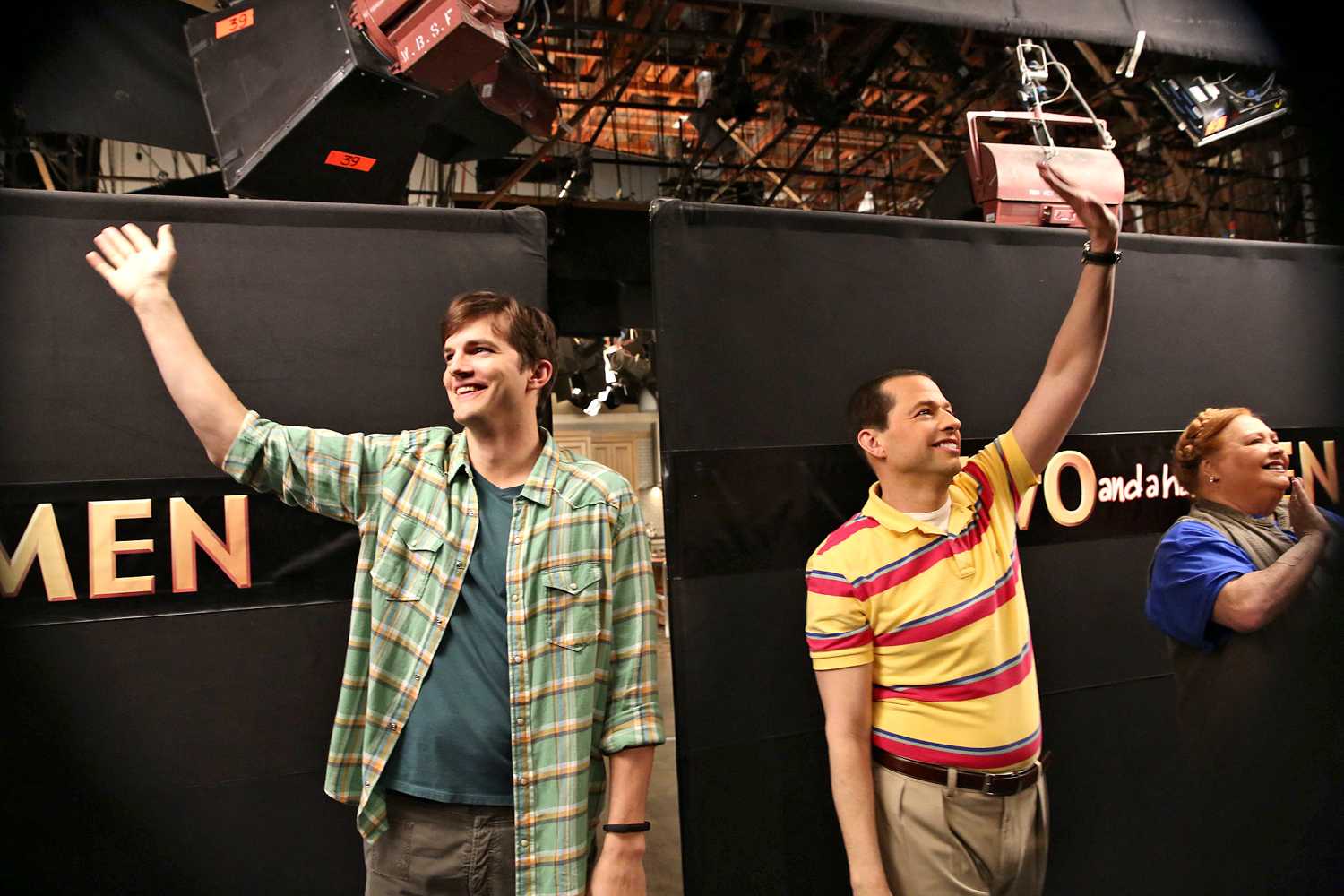 Read on if you want to find out! Last night, Jon Cryer and Ashton Kutcher welcomed back some familiar faces for the series finale of "Two & a Half Men", including former series regular Angus T. Jones. However, viewers did notice that original star Charlie Sheen DID NOT make an appearance. Want to find out what happened? During the finale, it was revealed that Charlie hadn't died from being hit by a train, but was actually held hostage for the past 4 years from Rose. Charlie then escaped captivity and tried to return home. All of this happened without seeing his face. In the final scene of the series, Alan and Walden learned that Charlie was possibly on his way back as all of his things started being returned to the beach house. While they were all celebrating on the deck, Charlie's piano was being hoisted down JUST AS he was returning to the house. Viewers caught a glimpse of an unknown actor with his back to the camera (supposed to be Charlie), and just as he was about to enter the house, the piano was dropped on him. The show then faded to black, and we were then treated to an appearance from Sheen's enemy, creator Chuck Lorre. In one final shot at Sheen, Lorre simply stated, with a smile on his face:
"Winning"
A vanity card then appeared on screen with the following message to the fans of the show from Lorre: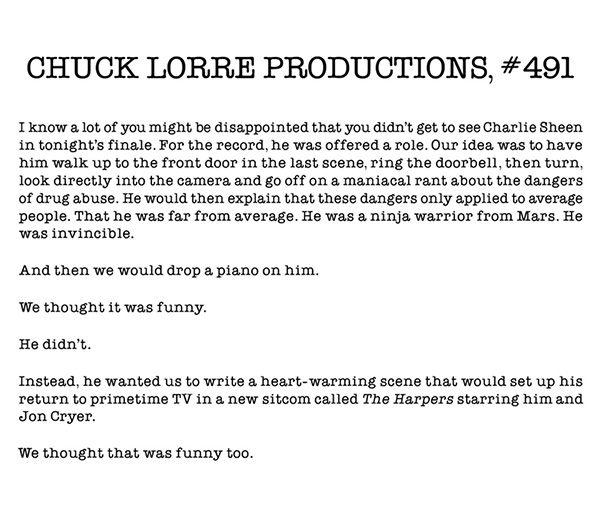 What did you guys think of the ending?
Keep Up With PopWrapped On The Web!