Ah, Dirty Dancing. Even if you've never seen the 1987 movie, you still know about that iconic lift and the infamous "Nobody puts Baby in a corner," quote and the big dance to "(I've Had) The Time Of My Life". But is Dirty Dancing anyone's favourite movie? I mean, the dancing isn't even that great. Nevertheless, ABC decided to remake it and last night the star-studded production aired....to no one's delight. Viewers gave the remake a D- on TVLine.
What went wrong? The bottom line is that a remake was just unnecessary. Nothing was better. Why watch this when you can watch the original? The dancing wasn't better, the acting wasn't better, the chemistry between Baby and Johnny wasn't better... The only thing that was better was that star Abigail Breslin was better at looking like an innocent 18 year old than original star Jennifer Grey did. Nothing was particularly horrendous, but nothing was great.
There were some changes though, and I can respect those to some extent. As someone who likes musicals, I did like how more music and literal singing was included. However, the music wasn't anything memorable and in fact most of the songs seemed too modern for the 60's setting. No one is racing to download the songs, and I think that's a problem when all that effort went into the music.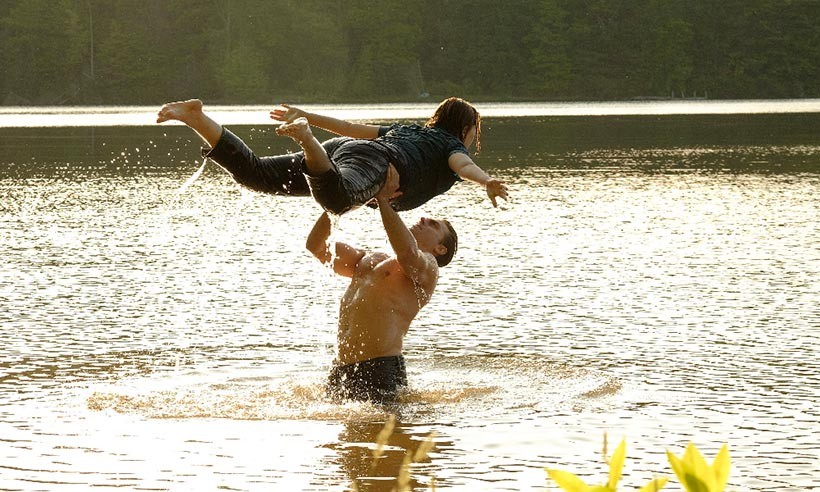 The other change, and this was the big one, was the ending. At the beginning, a grown-up Baby is seen looking at a poster for Dirty Dancing The Musical (meta, right?) before going into a theater, and at the end of the movie, we see the theater empty out and Baby encounter a grown-up Johnny, who is the choreographer of the show which was based on a book she had written. It turns out their summer fling was probably just that as Baby now is married to someone else and has a daughter. Did that make the story better? I don't know. It's more realistic, in my opinion, but we don't watch classic romance movies for realism.
Anyway, unless you're a die-hard Dirty Dancing fan, I wouldn't suggest watching this now. If you caught it last night because it was on and most of your regular season shows were over, then alright, but now that you'd have to put in the effort of finding it online or pulling up your PVR'd recording, it's just not worth it.
What are your thoughts on the Dirty Dancing remake?