Though it ended in 2007, Kim Possible is still a cartoon people—especially fans of franchises with strong female leads—look back on fondly. It even continued to exist on small screens in syndication well into 2016. Not bad for a series featuring only 87 episodes.
And now it's poised to return, but not in the way you remember. It looks like the Disney Chanel is developing a live action Kim Possible film. That's right, Kim and presumably her sidekick Ron will be back and played by real people.
The actual plot details are scarce right now as the film is only in the planning phases, but it would be nice to see some of the iconic characters, especially prominent villains Dr. Drakken and Shego.
Of course, this adaptation raises some questions….
1) Will it keep the old theme song? Because I can't really imagine a Kim Possible story beginning with anything other than "Call Me, Beep Me."
2) The Naco. It has to show up, right? You can't just not have a real life Ron Stoppable not eat a naco on screen. That would be madness.
3) Rufus is a naked mole rat. Just look up what those look like in real life and tell me you aren't wondering how they're going to make this adorable sidekick…. actually adorable.
4) Who will play Kim? Who will play Shego?
5) Seriously though, Rufus is a naked mole rat. Look at it!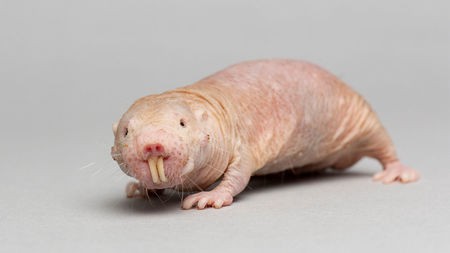 The new script will be written and produced by the series' creators, Mark McCorkle and Robert Schooley, and will be directed by Adam B. Stein and Zach Lipovsky. Adam Bonnett, executive vice president for original programming for Disney Channels Worldwide, weighed in on the move announcement and how exciting it is to see a beloved character return to the screen:
"Although Kim Possible 'can do anything,' kids and tweens found that this animated redhead was just like them. As we embark on the fun challenge of making Kim and Ron fully dimensional, I'm thrilled to be working again with Mark and Bob and to welcome the addition of a dynamic creative team – Josh, Zanne, Adam and Zach – into a world where anything is indeed possible."
That's all the news out of this project for now, but don't worry—we'll keep you updated on the sitch as more news becomes available.