How many of you know of Jared Drake Bell, better known as just Drake Bell? He is an American actor and former TV star, from Nickelodeon's Drake And Josh or from the live action television movie, A Fairly Odd Movie: Grow Up, Timmy Turner!, based off of Nickelodeon's The Fairly OddParents. Bell is also famous for his various roles in different films, singing voice, music compositions, and what he has produced.
Well, Bell has definitely grown up from those children's shows. Now, at 30 years old, Bell is still an actor and a singer-songwriter who has his own band. He has played his guitar on television shows and released albums. Even though Bell has had a pretty great life with all the fame, he has also dealt with the bad side of popularity.
Bell has received several DUI arrests over the last six years. Not everyone is put in the news or magazines for getting a DUI, but, just this week, he got stamped with yet another DUI and had to go to jail. According to an article from TMZ:
"The Drake and Josh star struck a plea deal and got 96 hours in L.A. County Jail. The sentence is mandatory since it's his second conviction. Bell was busted back in January and in San Diego in 2009. The current case had Bell swerving and driving 55 in a 35 MPH zone. In addition to jail, he'll be placed on 4 years probation and he has to attend an alcohol ed program."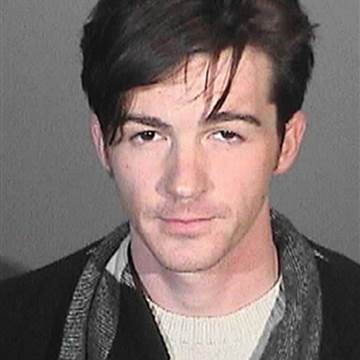 nbcnews.com
It seems that fame isn't all that it is cracked up to be, although having good behavior always helps in the end. There is still some innocence left in Bell, as he managed to get released from jail in only 48 hours, rather than the full 96 he was sentenced to. Will this be Bell's wake up call?