On the small screen, Eliza Taylor fights to save her people time and time again. In the real world, Eliza Taylor isn't a far cry from her The 100 counterpart -- albeit she isn't fighting Grounders or nuclear radiation. Instead, if you follow Eliza on any form of social media, you'll quickly learn that she's a strong supporter of body positivity. Click on one of her Instagram posts, and you'll likely see her using the hashtag #bodypositive. Look through her tweets, and you'll find that she occasionally meets with fans simply to discuss being body positive.
Recently, however, she announced another cause that she is fighting for: affordable and accredited education for children in Thailand. In a series of tweets posted earlier, Taylor, who has spent the past several days in Thailand visiting with friends and her godchildren, revealed that, for the past several years, she has been working on a not-for-profit school.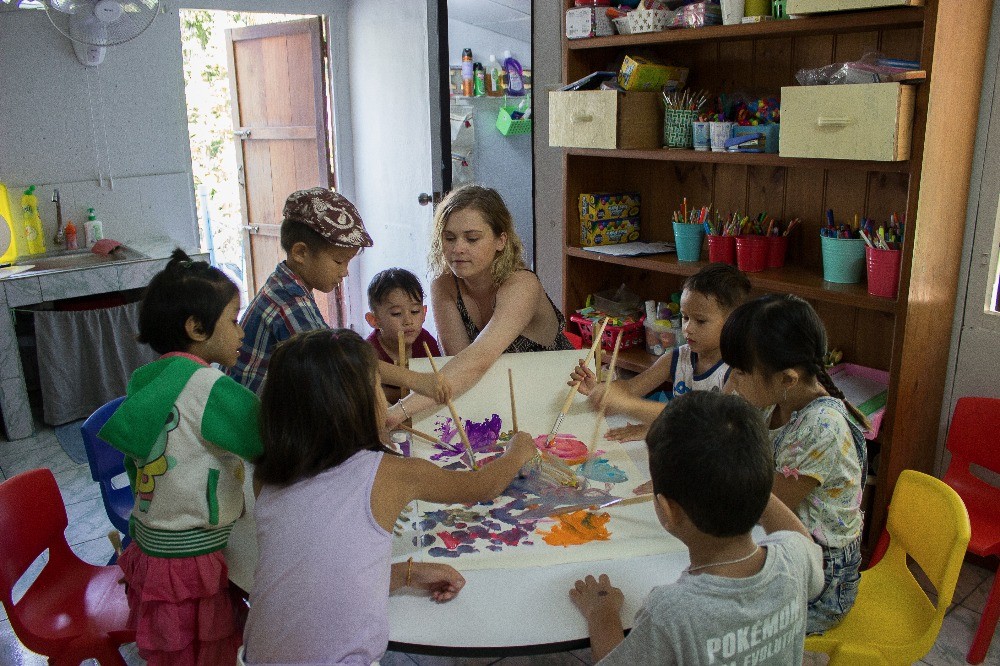 GoFundMe
"Kasper's lovely Thai and Myanmar immigrant friends were slowly leaving the island, many without their parents, to go to school far away where they could get a better education at an affordable price," Taylor wrote on her GoFundMe page for the initiative. "Much of the Thai community couldn't afford the cost of the private school on the island, run as a small business venture with no proper curriculum or accreditation. In fact, most children would never be able to access anything above a basic Thai education, something that Myanmar immigrant children would never benefit from when they return home, where Thai is not spoken.
"To cut a long story short, Claire and I decided we would attempt a Not for Profit School, that was run only to cover its own costs to keep the fees as low as possible. As we did the numbers, we realized the more children that went to the school the lower the school fees would go and more children would have access to it. Most importantly families could stay together."
While the Kho Tao International Primary school has been up and running, it still faces many obstacles -- obstacles that Taylor wishes to see overcome. The space that is rented for the private kindergarten is being sold, and, without rent-free land, they are unable to obtain proper-sized classrooms, flushing toilets, and playground equipment. In an attempt to save the school and provide Thai children with the education that they deserve, Eliza Taylor reached out to her fans for help, creating a GoFundMe page.
In the first hour of the campaign going live, more than $7,000 had been raised. Currently, that number now stands at over $30,000, and the final goal is $100,000.