After storming through to the semi-finals in a hard-won match with Canada, England's women have exited the World Cup contention in a most unfortunate, heartbreaking fashion.
Going into the match, the team had received messages of support on Twitter from the likes of Wayne Rooney and Theo Walcott who wrote:
"Good luck to the @england Women's World Cup team for tonight's semi final #Lionesses #comeonengland !!"
Prince William also made a surprise phone-call during which he told the girls to "Go get 'em!"
The match kicked off just after midnight UK time and both sides conceded penalties within the first half making it 1-1. It was thought by many that the game might even go all the way to O/T or penalty kicks as the final whistle approached, but in the 2nd minute of +3 added time, as she attempted to divert a  long Japanese cross pass heading towards goal,  England's Laura Bassett inadvertently sent the ball bouncing over her own goal keeper's head into the net, much to the delight of the opposition.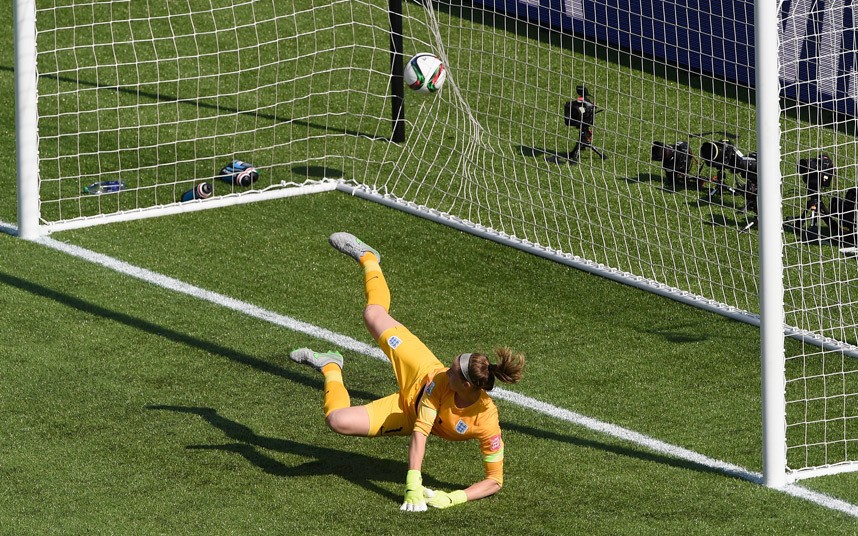 Courtesy of telegraph.co.uk
Bassett was evidently distraught and, upon hearing the whistle, fell to the grass in tears before being consoled by her team mates, including goal keeper Karen Bardsley and manager Mark Sampson who said of her:
"She has epitomised the team...she has been courageous and strong. She was outstanding over the tournament and we will be there for her."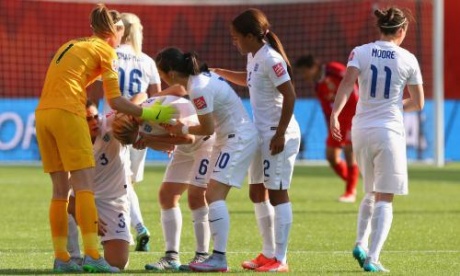 Courtesy of theguardian.co.uk
Japan will now face the USA in Sunday's final while England go up against Germany on Saturday in the battle for third place.
Who will you be rooting for come Sunday? Are you Team USA or Team Japan? Show your support in the comments below.