Eriel Indigo jumpstarts a new era of music with her seraphic new single "Born An Angel!" Get an exclusive first listen and learn more about her upcoming debut album below!
The Los Angeles based songstress beamed down onto our playlists earlier this year with the release of her electro-kissed pop anthem "Every Little Thing." Boasting a joyful production and her feathery vocals the track was captivating from the first listen. 
A handful of promotional singles followed, leading up to the release of Eriel Indigo's debut EP Elevate. The result was a collection of iridescent dream pop tracks, each with a positive message and an enticing sound. Luckily enough, this wasn't the end of Eriel's plans for the year... She still has an album to deliver!
Eriel Indigo is currently gearing up to release her debut LP titled Galactivate, and she's kicking off the new era of music with the project's lead single "Born An Angel."
"Born An Angel" is yet another striking release from the enchanting songstress. Incorporating elements of her dream pop roots, Indigo also unveils a passion for hip-hop with her rapid fire delivery of the autobiographical lyrics. 
Opening with a stuttering production, Eriel's sweet vocals come in over an extended broken down introduction. As the track evolves, she speaks of being born an angel (robed in the purity of childhood) but descending into a rebellious age. "Teenage delinquent, heroin chic, rebel in the making, the American Dream" Eriel chants on the chorus, before announcing that she found salvation via music. "Grew up an artist, became a rebel" she sings, proclaiming that she is using her art to make a difference.
We at PopWrapped are proud to have partnered with Eriel Indigo to bring fans a first listen to Galactivate's lead single. 
Take an exclusive first listen to Eriel Indigo's "Born An Angel" below!
Eriel Indigo also took some time to answer questions about the sonic direction she's exploring on her upcoming LP Galactivate. We chatted about "Born An Angel's" sound, future music videos, inspiration, levitation, and so much more! Get all the news below...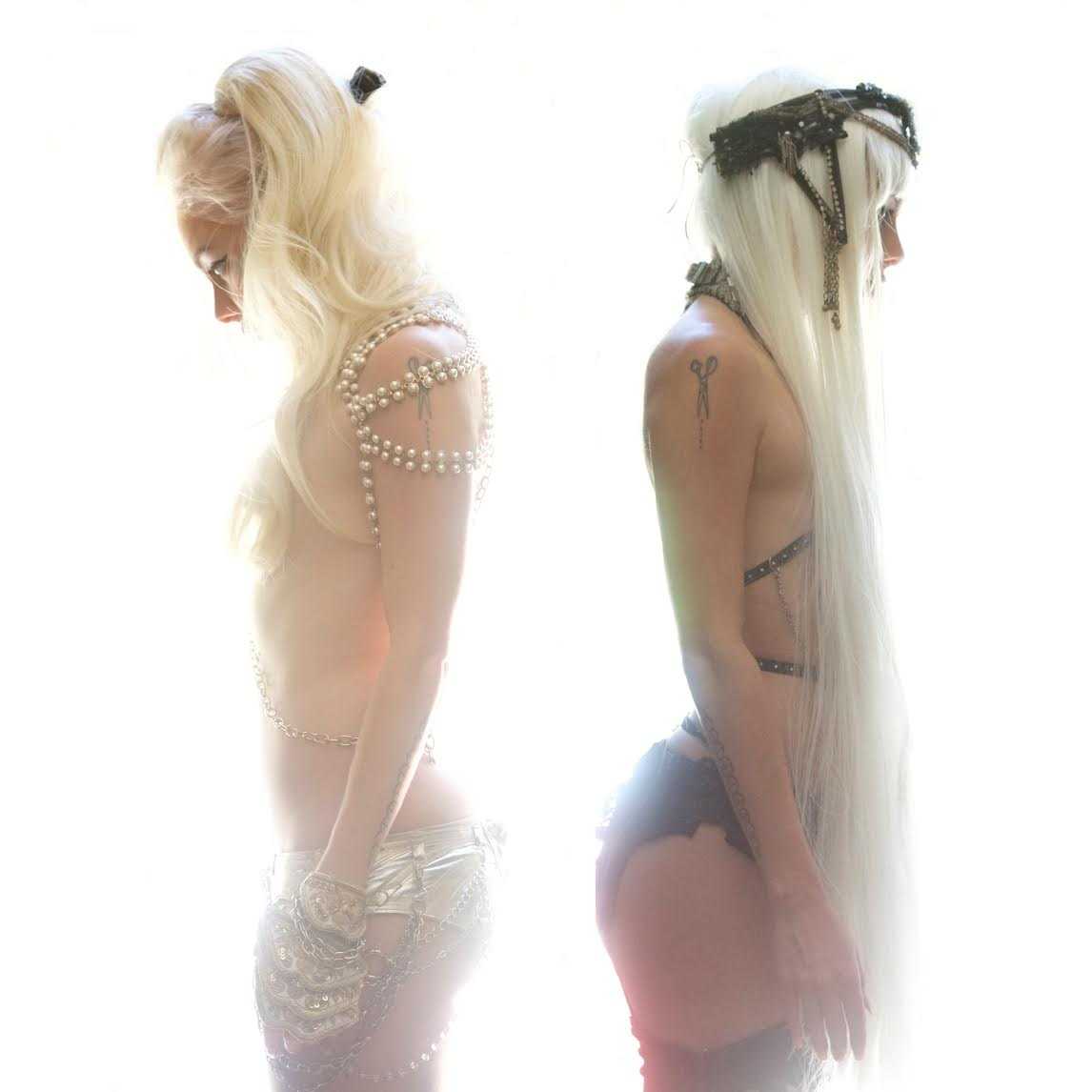 Courtesy of Eriel Indigo / David Zayas Jr.
PopWrapped: "Born An Angel" signifies a shift from the release of your EP earlier this year and towards the release of your LP Galactivate. How do you feel knowing how far you've come over the last year?
Eriel Indigo: Well I have been eager to release a lot of this new music for minute now, so I feel super grateful to be continuing to get it out there as well as share more visual content that accompanies unreleased songs I've been dying to drop. Overall I'm just hyped to keep moving forward and have the opportunity to share my creations and collaborations with music lovers and other artists.
PW: How are you differentiating between Galactivate and Elevate? Are the two albums sonically different at all?
EI: I would say that there are definitely several songs that are a cohesive group and bridge the EP with the album while others are outliers in their way, but they are all part of the journey and pieces of the same story emotionally and sonically. I will leave all the songs on the EP off of the album as there's just too much new content to try to mix old content in. Love to the old and in with the new!
PW: "Born An Angel" introduces fans to a more hip hop oriented production, which you have previously mentioned plays a major role in your inspiration as an artist. Is this something that you'd like to explore more in the future?
EI: Man, I hope so! Hahaha Honestly I came to LA with the intention of being a hip hop artist and through the journey somehow ended up making an album that is more in the electro pop realm with far more singing than I thought I would be doing. That being said, pretty much all my lyrics are based in rhyme. I'm kind of a slave to the rhyme, at least in music. If lyrics don't rhyme, something feels off to me.
"Born an Angel" production and structure wise is still strongly based is electronic pop, but I'm allowing my love of hip hop and the rhyme to hold a bit more space here. I feel like all my music is hip hop infused even if it doesn't sound like the "rap genre," but yes, I hope I get to get back to rhyming more. It feels very authentic and moving to me. Singing is great too, but in my mind it's just rapping slowly and melodically, hahahaha!
PW: The track plays with some pretty powerful imagery, especially in the chorus as your angelic persona shifts into a rebellious one attracted to fame and the American Dream. What was the driving inspiration behind the track? Would you say that it's a call to action at some level?
EI: I definitely do have some call to action tracks but I would say this track is more a sharing of my own story, my journey from darkness into light, my experience as a wild, troubled child, the ideas of success and failure that played in my mind and how art/music saved and served me. I hope I get to make a video for this one soon to connect with people more about this more Earthly, personal part of my journey as a seeker and an artist.
PW: What would you say that your personal "American Dream" is?
EI: Ha. What a funny question. I feel like the "American Dream" is always a self serving one. My real dream is to bare witness to/be a part of a world that is led by the wise, compassionate and generous rather than the corrupt, greedy and tyrannous; a world where humans see each other, all beings and Earth herself as an intensely interconnected family and understand that all life is sacred. My American dream is rapped up wanting to use music and mass media to have as substantial a platform as possible to bring my real dream into being.
PW: You are renowned for your colorful and larger than life visual interpretations of your music. Do you have any plans for a music video to accompany "Born An Angel" or any other tracks on the album?
EI: Ah videos, my favorite! Oh yes, I have three new videos I am editing right now and they will be dropping over summer and fall. Also I'm doing some collaborations with new teams and letting other creative directors have a bit more control than I usually give up, which I'm actually really excited about. So yes, yes, yes! More videos to come and, as I said, I really hope I get to create one for this track soon. The images have been floating around in my head since I wrote the song.
PW: How did you come up with the title for Galactivate? Does it relate to anything
EI: GALACTIVATION to me is the activation of our galactic selves or higher selves as well as our reconnection with sentient beings, higher dimensions, vibrations and  states of consciousness i.e. GETCHO GALACTIVATION ON ALREADY, YO!
PW: Can you give us any teasers about any other songs on the album?
EI: I'll tell you that there's only one traditional love song, some more rainbow bright bangers, some weird shit and one very vulnerable, autobiographical song.
PW: Before the release of Elevate you released an artist statement regarding your music and the purpose that it plays in the world. Do you think that anything regarding that stance has evolved since you originally recorded it?
EI: Ye know, I think the basics of the mission will be the same for a while; wanting people to see themselves as part of the whole, to come together with compassion, openness and tolerance for one another, to rile up, evoke raw emotion, inspire the light side of childlike behavior in adults, raise the vibration, ask questions that incite more questions, bust systems, call in shifts, change, revolution, evolution. It seems like we still have a lot of work to do on all of these, yeah? Once we are done with all that I would really REALLY like to learn to levitate.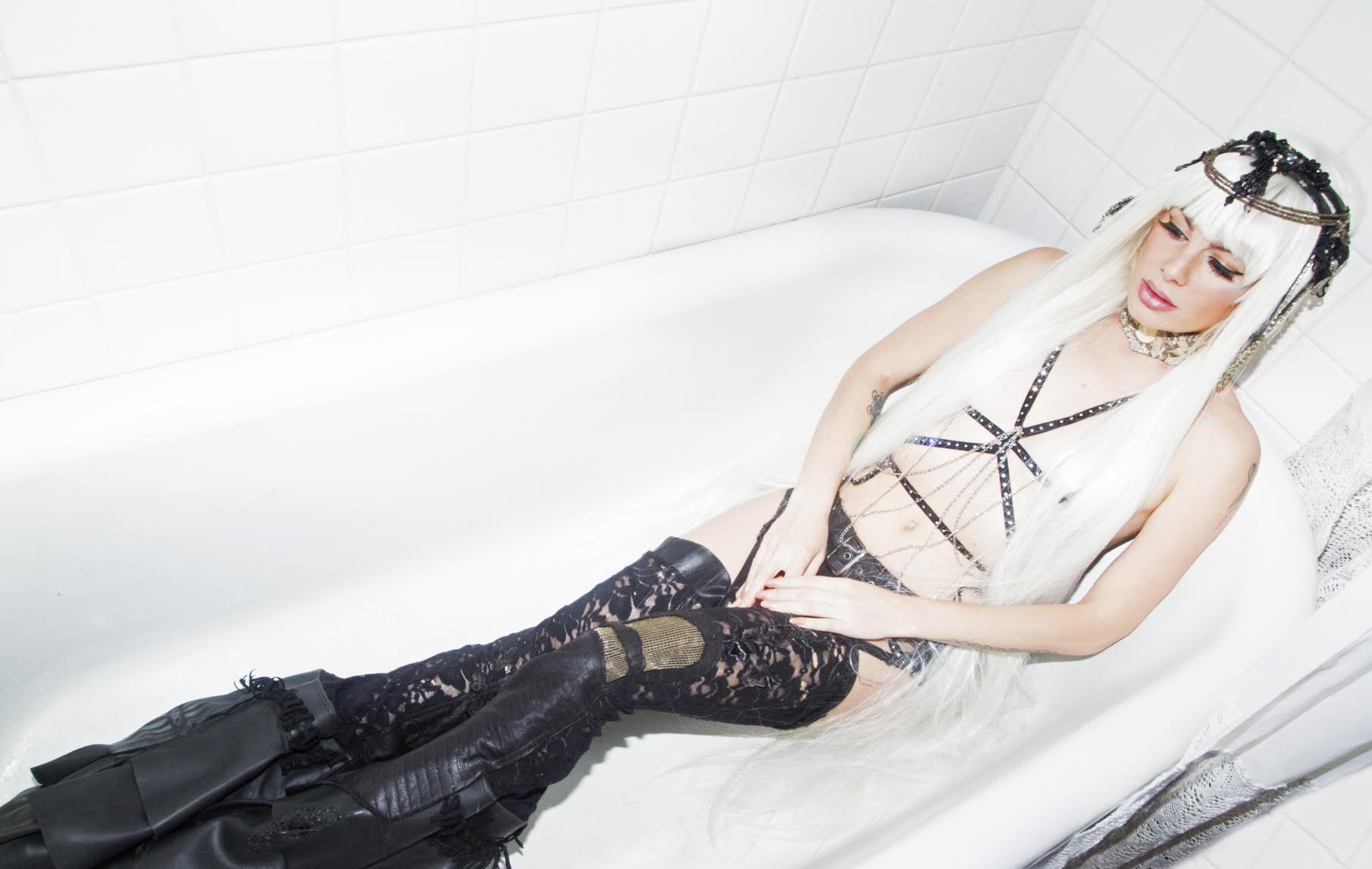 Courtesy of Eriel Indigo / David Zayas Jr.
PW: What is it like knowing that every day more and more fans get to hear your words and your message through your music?
EI: Awesome and vulnerable. Sharing art can be exciting and scary, but in the end it is a gift to be shared and not selfishly hidden away because not everyone will connect with your art, but some will deeply and that connection is very sacred and important.
PW: Do you have any parting words for your fans?
EI: I love you and I believe in your dream and the personal and global transformational power of your epic individual gift. Nurture it, evolve it and share it. Please try to be hopeful about the future even if everyone around you tells you that you are naive and most of all, please remember to be grateful.
Keep up to date with future releases from Eriel Indigo by following her online. She can be found at her website as well as on Facebook, Twitter, YouTube, SoundCloud, and Instagram.