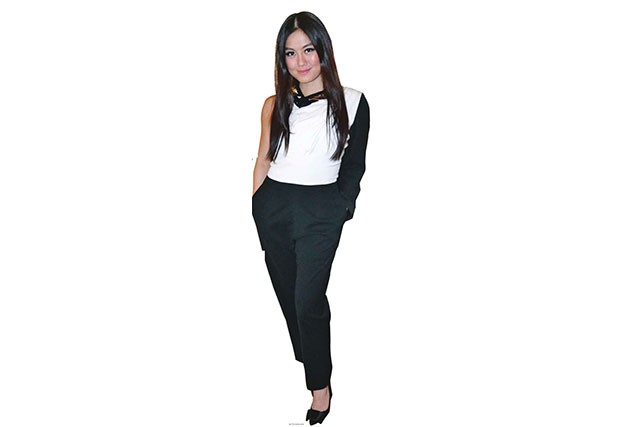 Agnez Mo is an up-and-coming pop star with a voice and style ready to grab you!  She recently released her new single, "Boy Magnet," early as a gift to her loyal fans.
Now, we have only heard the remixes so far, but I can only imagine how great the original single is.   She's inspiring and uber talented.  I was lucky enough to grab her for an interview and here's what we chatted about:  PS:  Listen to the song below.
PopWrapped:  You dropped the track for your fans, how important is your relationship with them?
Agnez Mo:  Very important. Fans are like family. LOL. There are some crazy ones, demanding ones, wise ones, judgy ones, happy ones, supportive ones... but you love them anyway. They have different characteristics which I think make my fans so diverse and I embrace that. 
PW:  What drew you to this hot track to begin with?
AM:  Jim Beanz and Makeba Riddick are responsible! They're dope writers and friends. We've worked together separately. Some sessions are me and Makeba, some are me with Beanz alone. They know my music and my taste. And then I thought, putting them together in the same room would be amazing; and it's cool because my A&R at my label thought the same thing. So we ended up working together. On that day, I wasn't in the studio with them. Then I remembered I got a phone call from them saying, 'we got hits for ya!' That's when they played "Boy Magnet." The original version hasn't dropped yet. So excited to share it with you soon.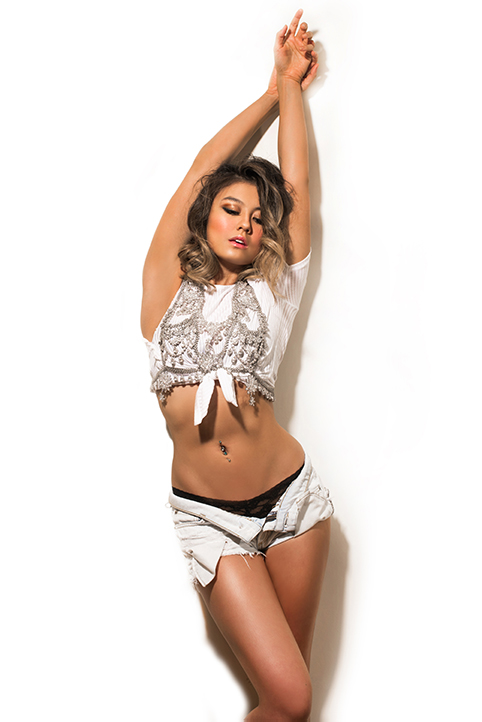 PW:  I am loving the "Boy Magnet" remixes. How much fun is it to work on them?
AM:  I have to admit that I haven't been in the dance scene much. But I believe in great music and FEELINGS to music. The remixes are GREAT. I love it. I feel it. If it's great music, it's great music. Urban, Pop, rhythmic, dance, whatever. If it's great music, it's great music.  I am fortunate and blessed to have DJ Hector Fonseca. He believed in the song and actually played it to his crowd before anyone heard it. And because he's more experienced in this whole dance scene than me, the more reason why I should believe in him when he helped A&R-ing this remix package and chose the other DJs. 
PW:  Who's your favorite producer to work with so far or is it too hard to choose?
AM:  It's soooo hard to choose!!!!!! I'm picky in the first place, so when I decide to continue working with someone, it's because I ENJOY working with them. You can't mess around with the chemistry between a singer, song writer and producer. It's gotta be there. Otherwise, it's useless. You'll hate every moment you're together in the studio. It's pointless. Young Fyre, Rob Knox, Wizz, Jim Beanz, Rodney Jerkins, I love those guys to death! Our chemistry in the studio is crazy. They're team players with no unnecessary ego at all. 
PW:  Will a full album follow the remix EP?  I can imagine your fans are chomping at the bit for more.
AM:  Like I said: they're very supportive (yet demanding at the same time) hahaha. So you can imagine. They want my song, my album, and they want it NOW. Like... NOW! But sometimes you just have to focus on the plan. My team (management and label) is amazing. We have a lot of discussions and meetings and I trust them. So I just stick to the plan, and focus on writing and recording great music. An album following the remix EP INDEED!!!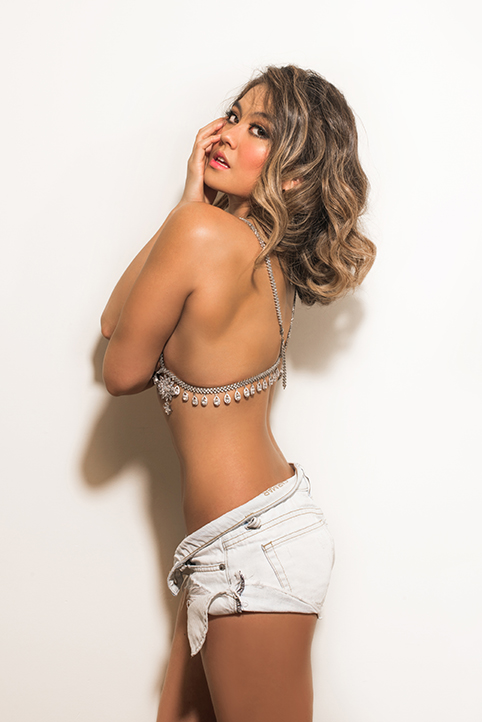 PW:  Any upcoming shows we should know about?
AM:   No plans yet, but I'll be sure to keep you updated.
PW:  Who inspired your sound?  Is there a musician who really made you want to do this, too? 
AM:  I grew up singing at church, listened to a lot of Gospel songs. Till now, I still listen to them. Kirk Franklin, Smokie Norful, Israel Houghton, Kim Burrell. At the same time, because I grew up in Indonesia where we have so many different sounds, like percussion, those sounds also influenced me. That swagger/tribal/island vibe is what I'm drawn to. I also listen to a lot of R&B, urban, hip-hop songs. And pop songs. So... yeah. Quite a list. I just believe in great music, where there's soul in it. It can be ballads, up tempo, r&b, urban, blues, pop. If it's great music, it's great music. Soul or "feeling" is so important to me. Michael Jackson. I really don't have to explain why.
Thank you for taking the time to speak with us, Agnez! We can't wait to see what you've got in store for us. You can follow Agnez on her Facebook  and Twitter pages to see what she's up to next; and you can check out her banging "Boy Magnet" remix below! 
https://www.youtube.com/watch?v=tIZh9jSYltA&w=560&h=500