Rodgers + Hammerstein's Cinderella is bringing its Tony Award-winning magical Broadway production based on the iconic film to life at San Francisco's Orpheum Theater. I had the chance of speaking to Prince Topher himself, Andy Huntington Jones, about bringing the magical Fairy tale to life.
PopWrapped: Tell us about the production of Rodgers + Hammerstein's Cinderella and your part as the Prince Topher:
Andy Huntington Jones: This is Rodgers + Hammerstein's Cinderella. It's Rodgers and Hammerstein's musical from the televised version in the '50s that was written for Julie Andrews and never made it to Broadway. Over the past 50-some-odd years, it never made it to New York until about three years ago. I was in the original company when the Rodgers and Hammerstein's organization finally decided maybe they should bring it to New York, and they found Douglas Carter Beane to rewrite the book. Basically, the only way he would sign on to do it is if he could put his spin on it, so it's this perfect little story, and Douglas has infused his wit and his humor into the story in a way that has not really been seen before. It's not been told this way before.
I like the fact that people are laughing along the way and people are laughing at some of the elements about Cinderella that we don't usually question. The Prince is thrust into this really odd situation where he is finding a wife at a masked ball for three and half hours, and there's not a lot of opposition to that on his side. When that's suggested to him, he protests, and people just run all over him, and it's fun to get to do this story that everyone knows and loves in more of an honest modern way. Like, if I were thrust in that situation, I think I might have some reservations. The audience has never seen it that way before. The audience thinks of it as this beautiful childlike fairy tale with this perfect little moral of that, if you can stumble on some really nice clothes, you can marry someone rich, I don't know … But, in this version of Cinderella, unlike anyone else in the kingdom, she is nothing if not kind. This is a kingdom with these very harsh fashion trends and this very snarky sense of humor, and it feels very accessible to our current state of affairs because everyone in this kingdom is just kind of sarcastic. They play a game where they ridicule each other, and Cinderella comes in, innocent and nice, and she ends up changing the kingdom. It may sound simple on paper, but there's something magical about seeing this character transform her life and an entire nation just because she's nice. It is so powerful and so moving to see how that affects all the characters in the show and how it affects the audience.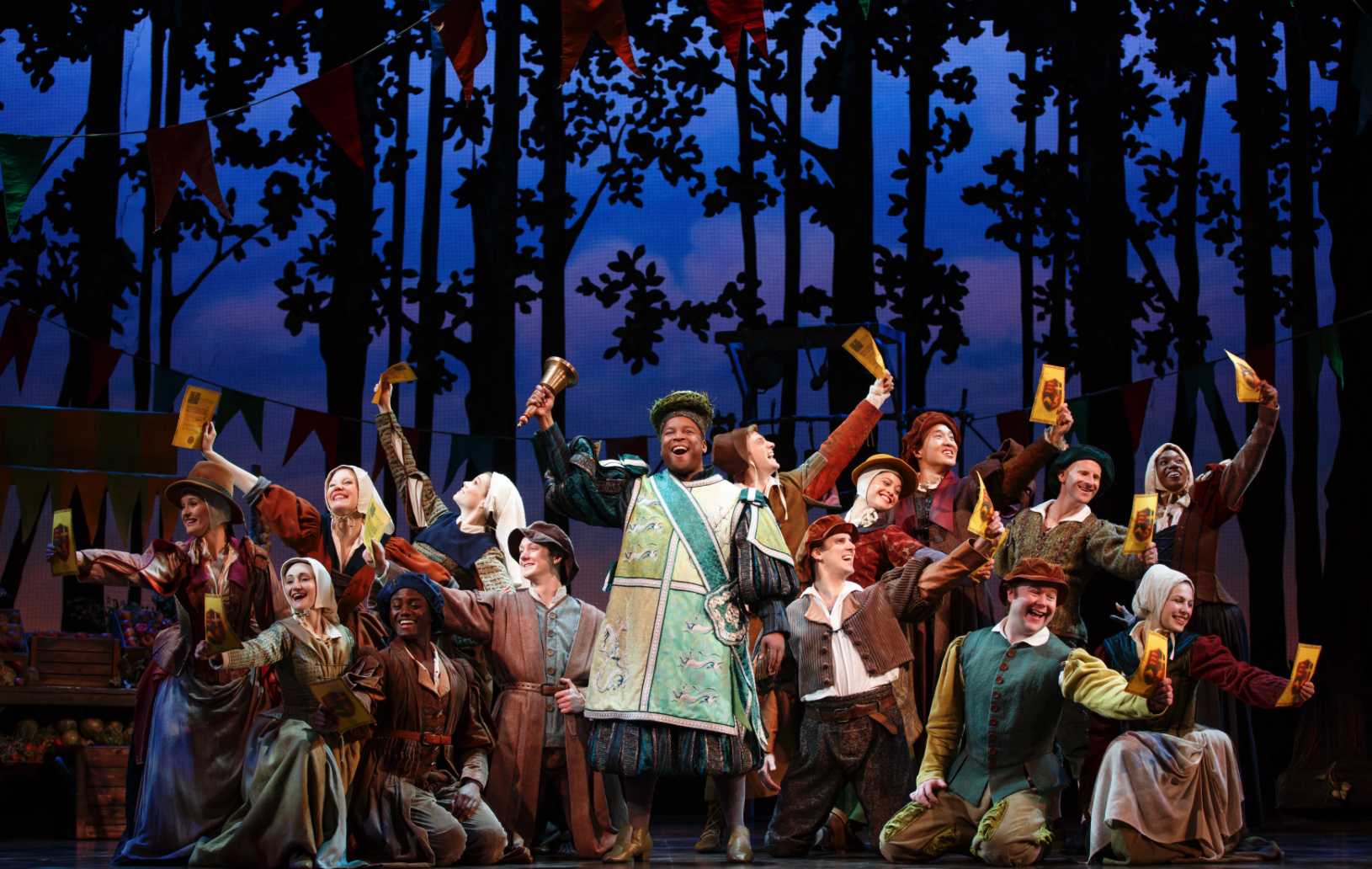 Courtesy of Carol Rosegg
PW: I'm looking forward to seeing the performance with my daughter, and it sounds like something she'll enjoy.
AHJ: The kids [while watching] are transfixed. It says something about the magic of live theatre. The kids are used to the story, and that's part of it, but they're used to seeing the story on their TV in the living room. There's something about these magical transformations that Cinderella undergoes. There are these amazing Tony-winning dress transformations. We all know she's going to transform into the dress to go to the ball, but no one is used to seeing that in front of them. It defies logic.
Cinderella and the Prince both start pretty isolated, the odd men out in their worlds. They meet, and they teach each other something. They make each other more confident, and they build each other up; it is a great way to build upon that classic idea of love at first sight. It's more empowerment at first sight and confidence-building at first sight. It's a healthy relationship, and, at the end of the show, they end up together and change the kingdom.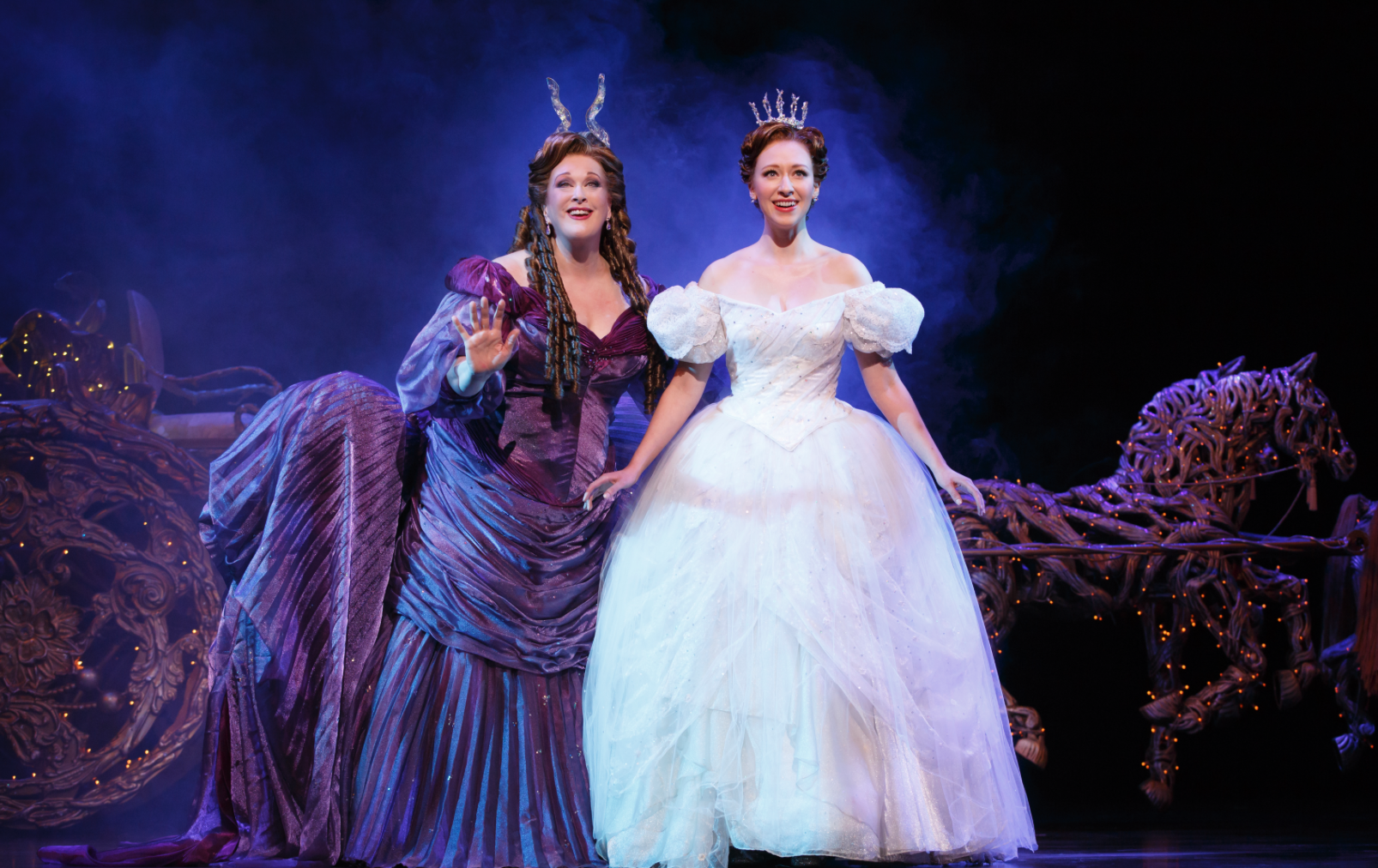 Courtesy of Carol Rosegg
PW: What is your favorite part in the show?
AHJ: It's the part of the show where Cinderella transforms into a princess before going to the ball. It is this beautiful song "Impossible/It's Possible." It's so exciting to see the hesitation Cinderella has at the possibility of magic existing around her. The possibility of not staying at home that night and cleaning floors. The possibility of going to the ball. How magic is this? Seeing something so wonderful and magical happen to someone so deserving is thrilling. It is by far my favorite part in the show and one of my favorite theatrical moments I've ever seen. I would get chills just watching it in the studio before we even took it to the theatre -- before there were even any special effects. It's a testament to how moving this moment in the show is. It's a beautiful piece of storytelling.
Thank you so much to Andy Huntington Jones for taking time out of his princely duties to chat with us! Rodgers + Hammerstein's Cinderella begins its run at SHN's Orpheum Theater Tuesday, May 3 and will stay in SF through May 8th. Don't miss the magic!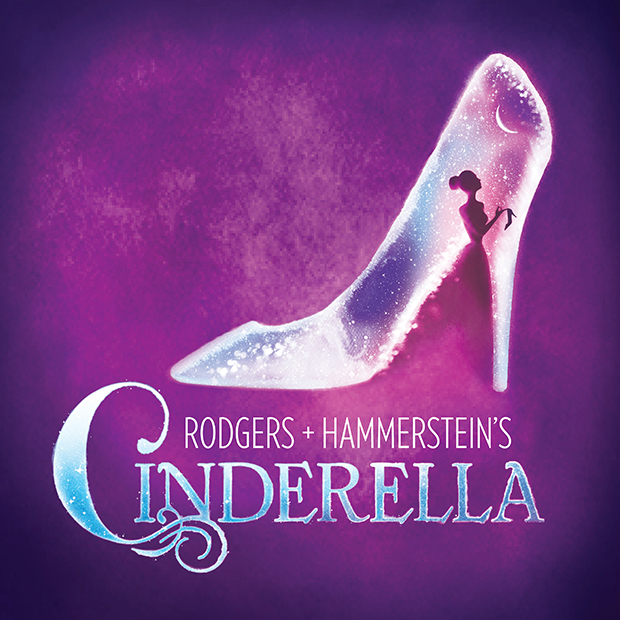 Courtesy of Rodgers + Hammerstein's Cinderella
Keep up to date with the show by following them at their social media accounts: #CinderellaSHN @iamandyhjones @shnsf @CinderellaBway