At this point, we've heard so much of our favorite London-based drum and bass duo Sigma, it seems hard to believe that they don't have an album out already. Cameron Edwards and Joe Lenzie are currently finalizing their debut record Life, but they managed to find time to answer our questions, so here's an exclusive interview with the guys.
PopWrapped: Hey there guys, I'm grateful that I'm doing this Q&A with you two! Would you like to tell us a bit about how you joined forces and became Sigma to start with?
Sigma: We met at Leeds University. Joe studied music production and Cam was doing events management. Cam organized club nights and started booking Joe as a DJ – our friendship was kind of based on a mutual love of music and it all started from there really.
PW: Growing up, which artists did you look up to and are still inspired by?
S: Tons of artists. In our peer group as producers we always respected Roni Size, Chase & Status and Pendulum for bringing the music we make to the mainstream. 
PW: Can you walk us through one of your casual studio sessions? I mean, how does the creative process work for you?
S: All depends on the individual session. We sometimes begin with an instrumental we have already crafted and write to it. On other occasions, we start from scratch and sit at the piano and play some basic chords. All depends on the vibe of the session. 
PW: You've graced us with some wonderful samples of your upcoming album Life, but how's the full-length LP coming along?
S: It's coming along very nicely, thanks! We're in the final stages of production now and tweaking things to make it the best it can be. We've worked with pretty much everyone we wanted to work with and can't wait for it to finally be out there for everyone to listen to.
PW: Which word would perfectly describe its sound?
S: MASSIVE! 
PW: Why did you decide to call it Life?
S: We've put so much effort and time into trying to make something of our music and to do that you really have got to make it your life – that's why we're calling the album LIFE! It's also the name of our record label where we release music from artists we enjoy listening to and working with.
PW: No release date has been announced yet, but can you roughly tell us when you expect it to be ready for release?
S: We can't tell you for definite because we want to be 100% happy with it before we put it out there. Hopefully, before the end of this year!
PW: The singles hint at a collaboration-heavy record. Is that the case? Can you reveal any more exciting team-ups for us to look forward to?
S: We've worked with some amazing artists making this record and we don't want to give too much away! But there will be some well-known names as well as some new guys who we want everyone else to know about.
PW: Now that "Redemption" with Diztortion and Jacob Banks has come out, what will be the next step in this era?
S: You'll have to wait until the album is out.  We have a big single to follow!
PW: You have already taken the U.K. and the rest of Europe by storm, but I know you've signed a worldwide publishing deal. Is there a stateside debut in the works?
S: We've been to the States a few times, we played at EDC Las Vegas this year and that was a special experience. We're keen to get back over to you in the future and make something happen!
PW: You teamed up with Ella Henderson on "Glitterball" and it was brilliant! How did you make this collaboration happen?
S: Ella has an outstanding voice and we've been fans since she first came onto the scene. She's achieved so much in such a short time so we thought why not get her in to the studio, try something a bit different and change it up! All of us are very proud of the outcome.
PW: Have you been doing any behind-the-scenes work on any other artist's own album lately? If yes, can you reveal a few details?
S: We produced Ella Eyre's latest single "Good Times" from her debut album. We've worked with Ella a few times and she's performed with us before, she's a star.
PW: You've played at a lot of places this summer. Which one was your favorite in terms of location and audience?
S: We did a festival tour at the start of the year in Australia which was amazing, the crowds are always so energetic and it's always nice to get over there for some sun!! This summer all the shows were great, Pukklepop, Ibiza Rocks and V festival were definitely up there with our favourites. 
PW: I've noticed you're great at interacting with fans on social media. What's the best thing about your fan base?
S: The diversity. We've got people who have followed us for years and have been with us throughout the journey, and then there are people who are discovering our music now. We're grateful to all of them for helping us get to where we are and it's amazing to watch it grow. Hopefully we can continue to reach people because we've got a lot more coming!
PW: Would you like to end this with a few words for them?
S: Thank you; whether you've been with us from the start or you're a new fan it's great to have your support.
Make sure to stay posted with all things Sigma by following their pages on Facebook, Twitter, Instagram, YouTube and Soundcloud, or even visiting their official website.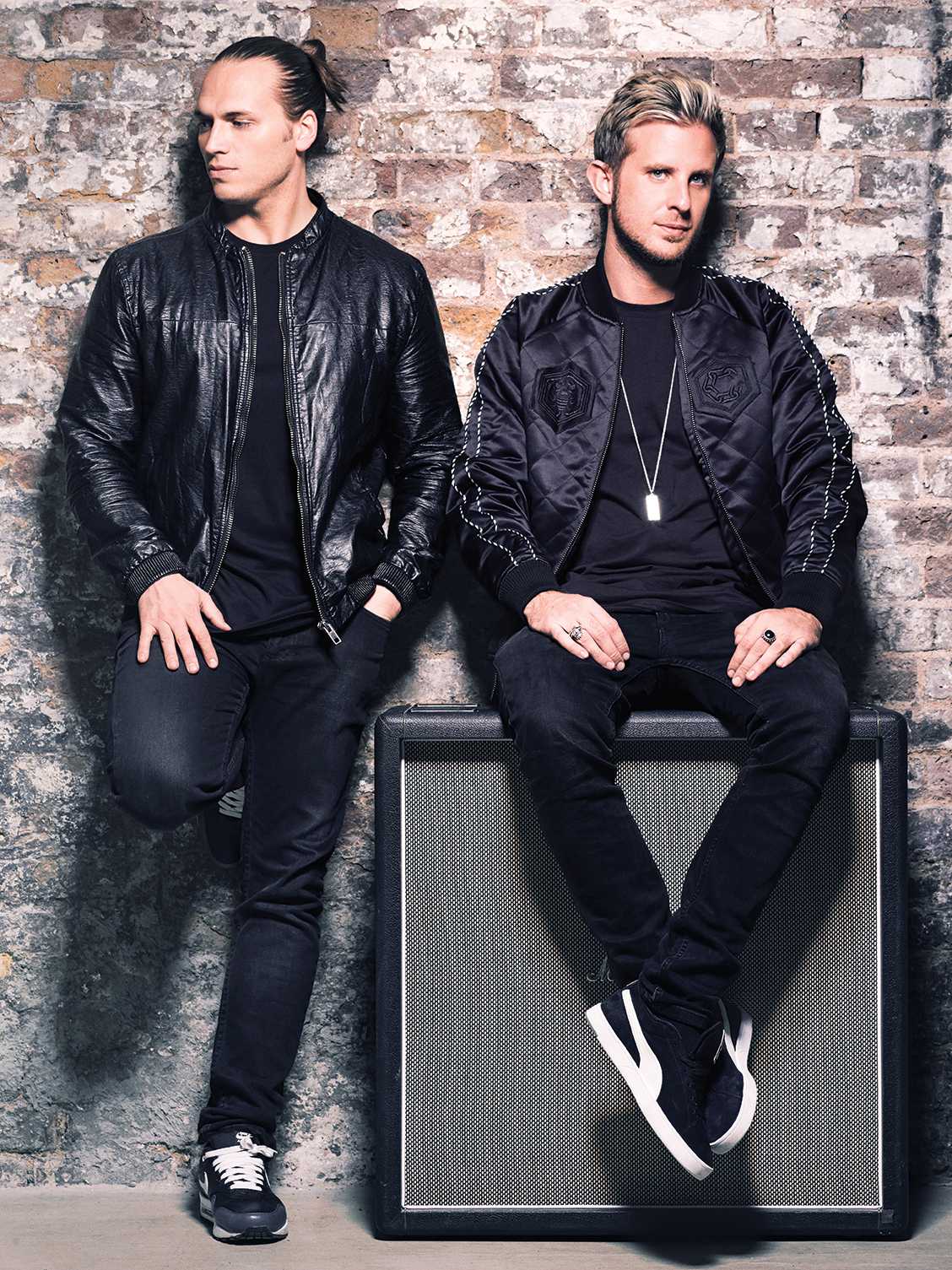 Courtesy of Sigma