Virgilia Phillips, a performer from Altamonte Springs, FL, is playing Storm in Marvel Universe Live! She is a new mom who loves being a real-life superhero. As a previous performer at Universal Studios Orlando, Phillips is bringing her talents on tour.
She recently spoke exclusively to PopWrapped about her touring superhero life.
Ariel Bradford: What is touring like? Do you have a bus? Hotels? Do you have roommates?
Virgilia Phillips: We have two forms of transportation. We travel by bus and, depending on distance between each city, we also fly. We do stay in hotels and have roommates. I have been so grateful to have an awesome roommate - we became permanent roommates because we get along so well! It's actually a lot of fun. I didn't know what was going to be happening during this tour, but I love that the people I'm working with are so awesome, so it's made everything so much easier.
AB: Are you friends with your co-stars?
VP: I am friends with everybody. Everybody gets along. My Roommate is Kaitlin Murdock--our super swing. She's awesome at what she does!
AB: Did you like comic books or X-Men before you became Storm?
VP: I watched X-Men the cartoon when I was younger, and when I heard that I was going to be portraying her, I was super excited! I'm actually learning more and more, believe it or not, each show about each of the characters each show. It's been a blessing, for sure!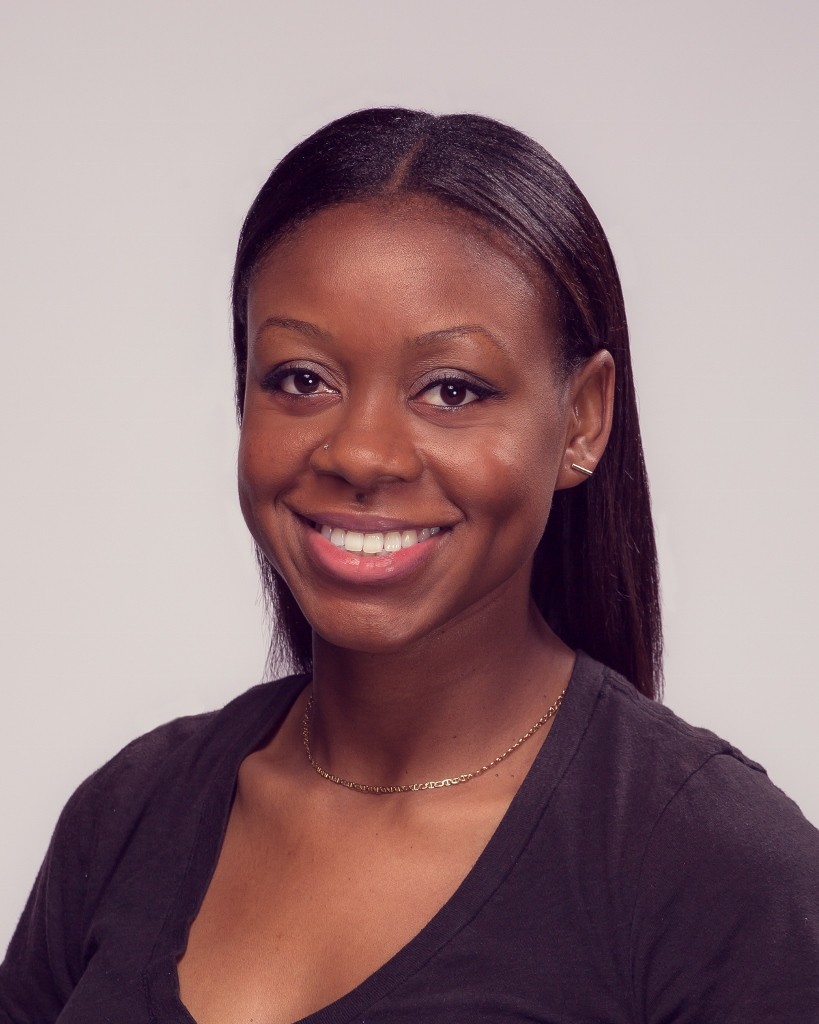 Credit: Marvel Universe Live
AB: Are you experiencing any trouble with sexism, being a female superhero in entertainment?
VP: No--not at all! I feel like this world is made for anyone, if you're a superhero junkie.
AB: As a new mom, what will you tell your daughter about being a superhero?
VP: As a new mother, I would tell my daughter that you need to be very confident in yourself. Believe in anything that you put your mind to--the world is yours. Don't let anybody bring you down and just work as hard as you can. If you feel like you've done your best, that's all that you can do.
AB: Have you ever met Halle Berry? If you could, what would you ask her?
VP: I'd love to meet her one day! I would ask her some tips on how she goes about getting ready for her presentation and how everything works with her side of the industry. For us, it's a live show. They get to re-do their scenes over and over again and for me, it's like a one-shot thing. I'd ask her how she gets ready and if she enjoys it.
AB: What is your favorite part of this show?
VP: I do a twenty-foo- high fall! It's my first time doing any kind of stunt work like this, so it was definitely nerve-wracking my first try. We work with trained professionals and they explain everything--the do's and the don't's and make the environment very safe for us. Definitely, the stunt work and being able to kick butt are my favorite parts of the show!
AB: Have you ever had a situation where you wished you had Storm's powers?
VP: When the weather ruins my plans! I would definitely wish I had her powers if it were a rainy day.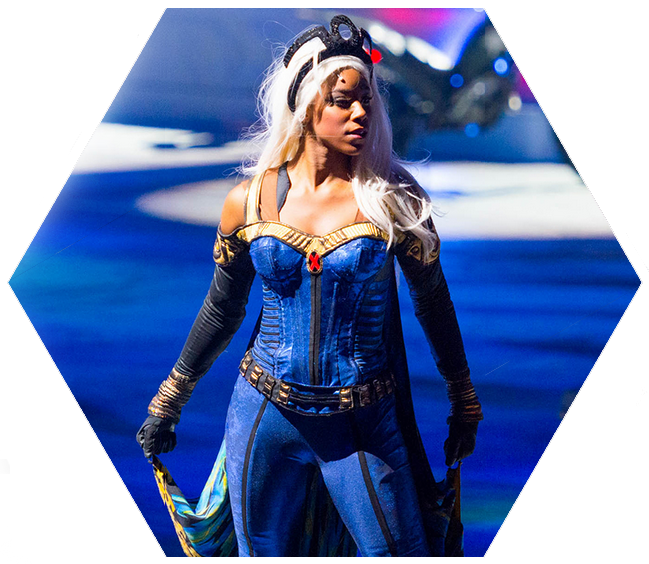 Credit: Tom Wegehaupt
AB: In your performer profile, you talk in detail about HIV/AIDs. Since your voice is becoming louder to the public, what else are you interested in bringing awareness to?
VP: I would love to bring awareness to building the confidence in women, children, and teenagers. I know that bullying has been a huge factor in our society and I don't like seeing that type of thing in today's day and age. Bullying is one of the worst traits you can have. Just hearing about things like that going on hurts me, especially having a child. I don't want her growing up and having people not like certain things about her; that's why I want her to be confident about herself. You shouldn't let anybody bring you down . Everybody--we're all beautiful. We have our own individual personalities and our own ways of thinking. I don't think anybody should be judged by anything anybody believes in. We should be one, and should get along, and make the world a better place. I want to help out with whoever needs that kind of help. That's first and foremost, the thing I want to teach my child- don't let anybody bring you down!
AB: Why should people come to see Marvel Universe Live?
VP: People should come see Marvel Universe Live because it's an action-packed extravaganza! You are going to get entertainment from start to finish. You're gonna witness amazing stunts, special effects, a full fire burn, crazy car chases, see everybody's fan-favorite superheroes. It's just going to be a blast and I hope everybody can come to watch the show!
Buy tickets here for upcoming shows in Detroit, Pittsburgh, Hartford, Manchester, Albany, and more!
Click here to visit the official Marvel Universe Live website to see if the heroes are coming to a city near you.
Don't forget to keep checking PopWrapped for my full review of Marvel Universe Live!