As much as 95 percent of the Earth's oceans are undiscovered. One theory on the origin of life believes organisms developed from deep ocean vents, so it is no surprise when scientists continually discover new species swimming in the deep blue. Except, the most recent discovery has no face.
Australia's Museums Victoria and CSIRO, Commonwealth Scientific and Industrial Research Organization, have launched a mission called Sampling the Abyss. During this mission the scientists discovered a fish with no eyes or nose. The fish, aptly named the Faceless Fish, does not need eyes to see since there is no sunlight at these extreme depths. The mission, which officially ends on July 16th, delved into Australia's Eastern Abyss. The Abyss is the largest and deepest habitat in the world and this is the first time that living organisms have been explored in this region. Forty scientists are involved in the research mission which studies marine life existing at depths up to 2.5 miles (4,000 meters) underwater.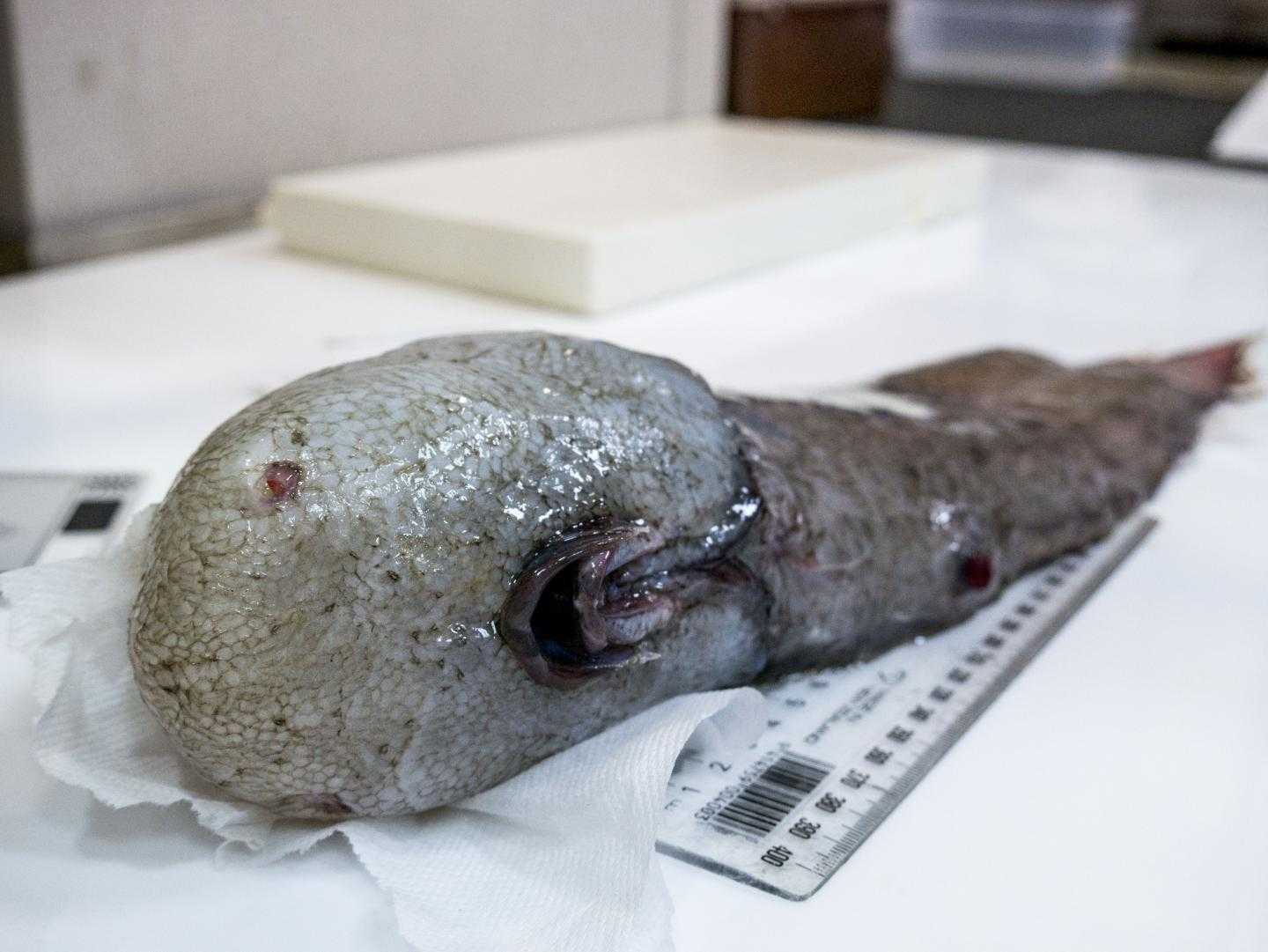 Not only is there no sunlight 2.5 miles into the ocean, but temperatures are freezing and the pressure is unbearable. It is amazing to discover a creature in this habitat but also to consider the fact there is food in the area as well.
Chief scientist Tim O'Hara, from Museums Victoria, Australia, described how the fish "hasn't got any eyes or a visible nose and its mouth is underneath." But in 1873 scientists aboard the HMS Challenger discovered the same fish in the waters off Papua New Guinea, making this the second specimen of this species to be found. O'Hara explained how we "know that abyssal animals have been around for at least 40 million years, but until recently only a handful of samples had been collected from Australia's abyss."
While around one-third of the species are previously undiscovered, it is no surprise the findings resemble something from an Alien movie. Here is a look at a few of the new discoveries:
Coffin Fish found at 1,000 meters in the Abyss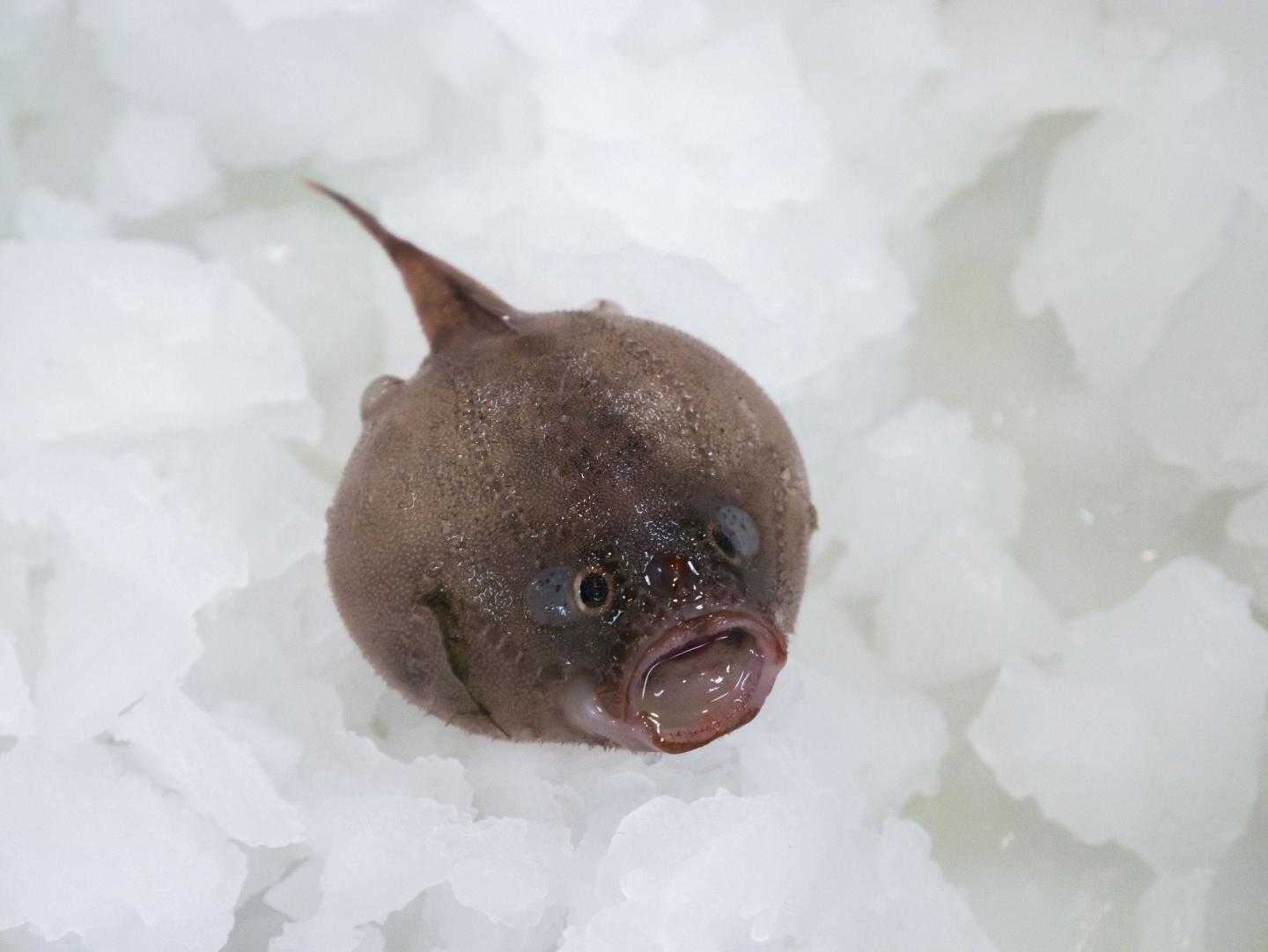 Dragon Fish found in the Abyss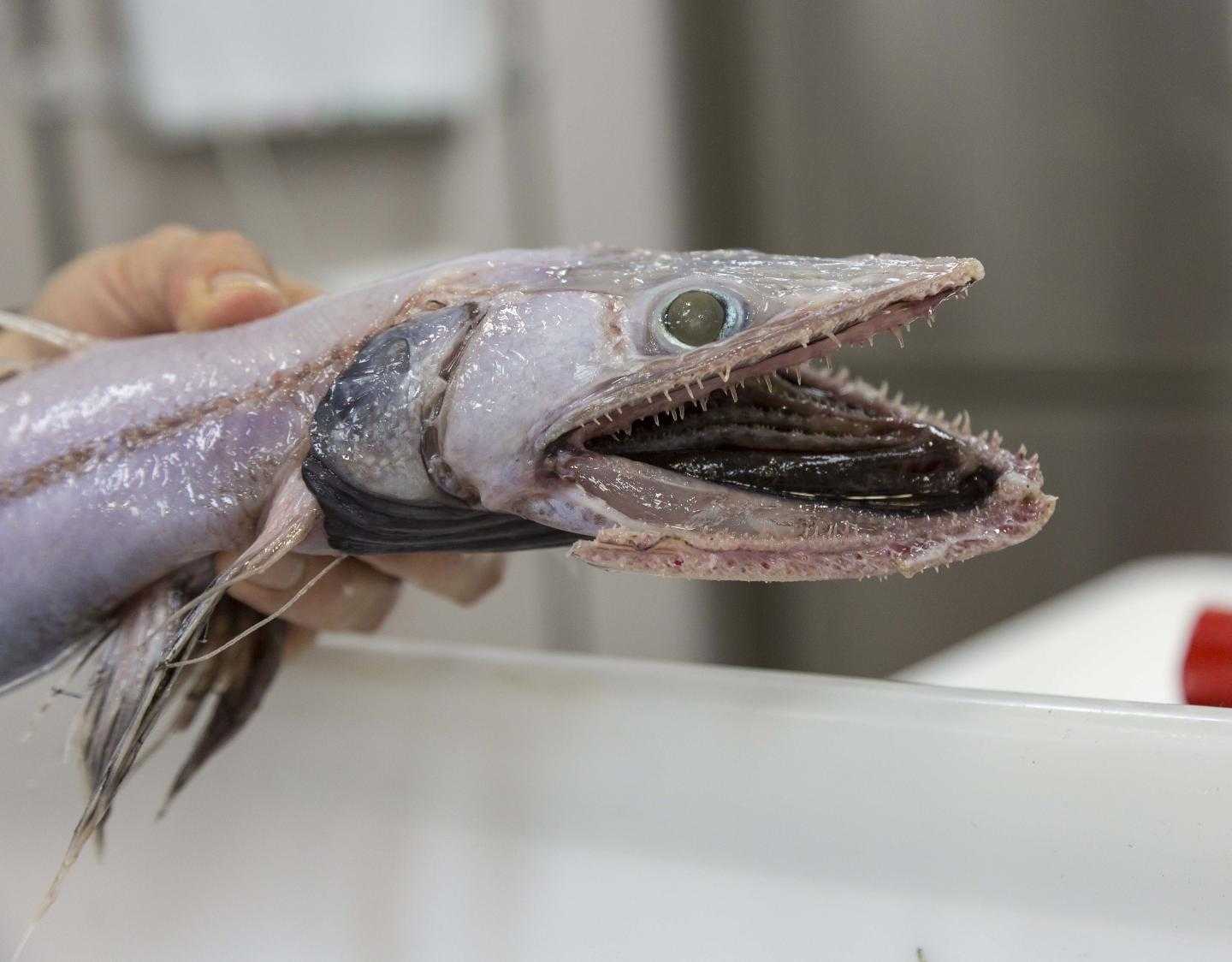 Sea Cucumber found in the Abyss