Pentatonix broke a few hearts when Avi Kaplan left the a cappella group in May. Now, the band seems to be splintering; Kirstin Maldondado released a single the same month and now, Scott Hoying and Mitch Grassi have branched off to release an EP titled Future Friends Part One, a contemporary pop album.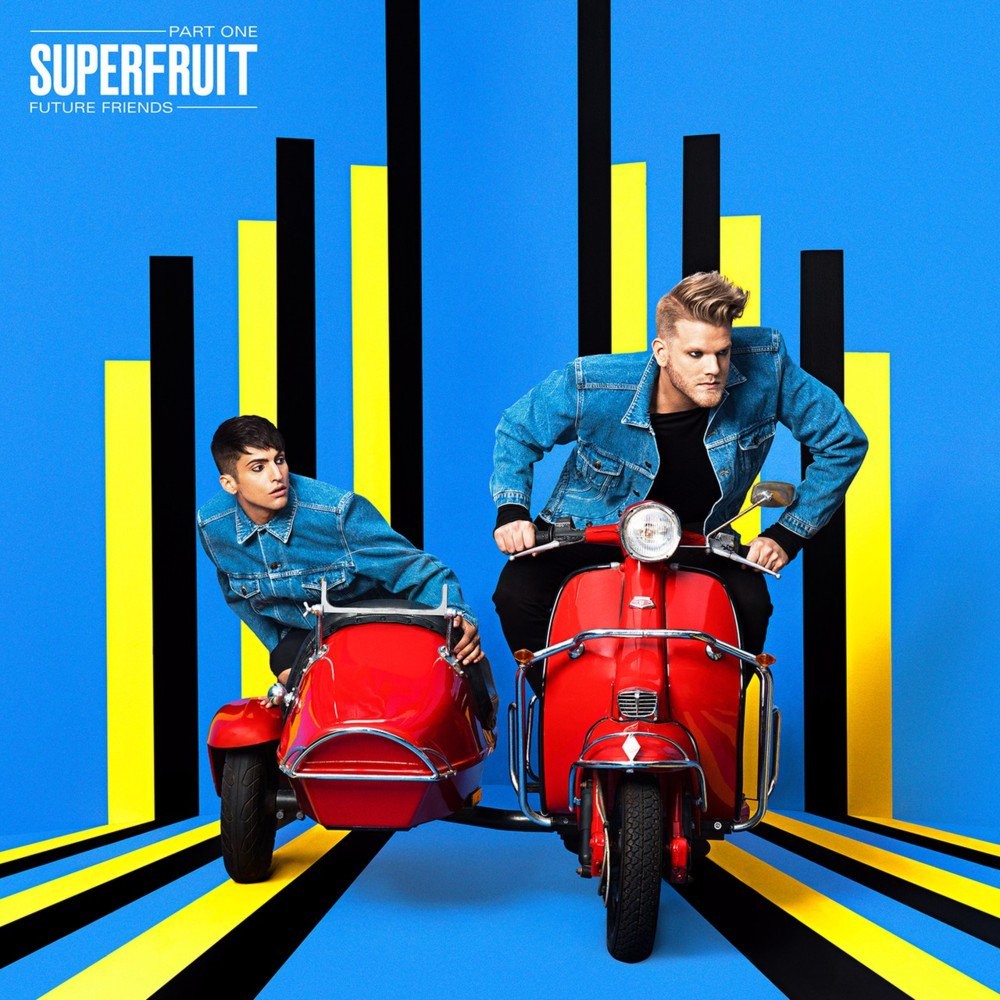 Scott and Mitch have been friends longer than any other band members, having met one another in high school and then assembled the members that became Pentatonix. During the first few years after their success on The Sing Off, Scott and Mitch began a YouTube channel entitled SUPERFRUIT. On the channel, they became known for their cover videos (most notably their coverage of Beyonce's self titled album), although the bulk of their content is playful games, jokes, their cat Wyatt, and riffing together like it's no big deal.
Now, they've released Future Friends Part One under the same pseudonym of SUPERFRUIT.
The EP dropped on June 30th following an announcement on their YouTube channel. The announcement featured an animated video for one of the songs, "Bad 4 Us." More recently, the official music video for the song was released, an aesthetic 70's video featuring Scott and Mitch doing a two step behind their microphones. The song is catchy as they tell the tale of falling in love despite reservations.
Future Friends Part One is an album for the queer community.
Most of the album has a heavy LGBTQ themes, as both Scott and Mitch are gay. Most notably LGBTQ is "Sexy Ladies" which describes the relationship between gay men and women, assuring these "independent ladies" that "I'm just here to make your ex-man jealous" and "No I won't ever make a move on you, no / But I heard your brother's pretty cute."
The epic opening to the EP, "Imaginary Parties" is the real bop however. The stripped first lyric "Let's go to imaginary parties in our make believe ferrari" perfectly captures the realistic but day-dreamingly idealistic mindset of younger generations. The music video is an artistic dream, only adding to the fun, colorful vibe of the album.
These 90's babies are nostalgic.
Notably, the songs pull inspiration from the 90's and early 2000's. The spelling chant in "Heartthrob" and (obviously) the swearing off of classic men like James Dean for a young Leonardo DiCaprio or Chad Michael Murray are all a throwback to the decades Scott and Mitch grew up in. Despite their choice to be nostalgic about frosted tips (because who would ever be?), the sense of an idealistic 90's era is subtly infused throughout the EP.
The songs might be poppy, but the lyrics are lovesick.
The EP's namesake, "Future Friends" includes the chorus line "So if it all ends / I promise that one day / we can be future friends." Similarly, in "Worth it (Perfect)" they sing the emotionally evoking lyrics "Went to hell and back / But it was worth it / And it was perfect" about a lost love. If nothing else, Scott and Mitch know how heartbreak feels.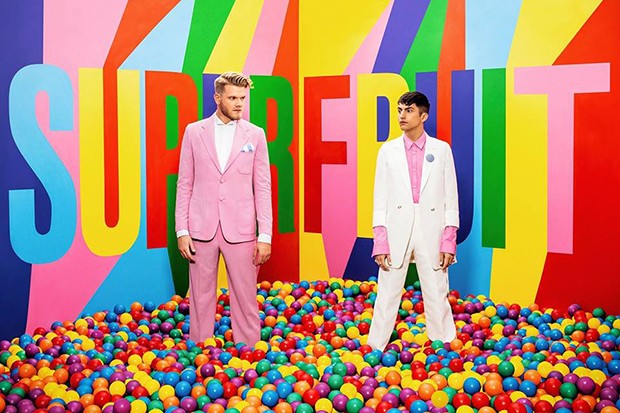 Overall, the songs are fun and perfect for summer.
All too easily pictured playing during a pool party, Future Friends Part One comes highly recommended. Part Two is due for release in September and may end up being more anticipated than Scott or Mitch could imagine! Futures Friend Part One can be purchased here on iTunes or streamed here on Spotify.