Christmas Day is usually a time of cheer for most people. This wasn't the case for those close to George Michael, who passed away on the holiday last year. There was some speculation as to what caused the "Faith" singer's sudden death. Many thought it was due to his past issues with drugs and alcohol, something that Michael had admitted after several run-ins with the law. In the initial reports following his death, Michael's manager defended his client, stating, "I think his body just gave up. All these years, it was just weak." The senior coroner of Oxfordshire, England, Darren Salter, has confirmed officially that George Michael had died of natural causes, due to heart and liver diseases. 
Salter elaborated his findings in a statement, "As there is a confirmed natural cause of death, being dilated cardiomyopathy with myocarditis and fatty liver, the investigation is being discontinued and there is no need for an inquest or any further inquiries." In light of the official determination, the investigation into George Michael's death has since been closed. Although there was no mention of a toxicology analysis at this time, it looks as though there was nothing indicating that the death was directly due to drug usage.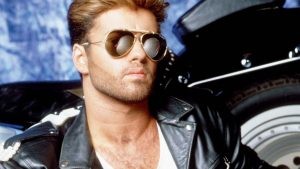 George Michael
It is worth noting, however, that Michael publicly admitted that he had battled with drug addiction and that there may be an indirect correlation between his activities and the toll it took on his organs. There have been many documented cases where a drug abuser stopped taking drugs, but later suffered from conditions caused by prior usage. Defined by the British Heart Foundation, dilated cardiomyopathy is the stretching and thinning of the muscle tissue of the heart. Over time, the muscles weaken, which prevents the heart from pumping blood throughout the body efficiently. Because of this, the heart must work harder to perform the way a normal heart would, essentially continuing to weaken itself even more. The condition can be hereditary in some cases. Other cases, this condition can be brought on by unchecked blood pressure, viruses, and excessive consumption of alcohol. Given that Michael was addicted to crack cocaine further exacerbated the condition, as the drug is notorious for causing heart disease, sometimes leading to heart attacks. The second finding, fatty liver, is also indicative of alcohol abuse, though in cases where the person is not an alcoholic, this can be a disease characteristic of people suffering from obesity. 
Regardless of the exact cause of the diseases, George Michael will forever be remembered as one of the most courageously flamboyant performers of his time. Fans across the world continue to celebrate his work as an artist, looking back at what he has left us. Thankfully, now there is closure and George Michael's family and loved ones can lay the pop star to rest.