After three amazing seasons of Girl Meets World, in which we got to watch the many adventures of Riley Matthews and gang, the journey will be coming to an end.
Girl Meets World is the spin-off of the lovable and hit '90s sitcom Boy Meets World. On Wednesday night, the show's writers went to Twitter and confirmed the show's cancellation. Girl Meets World lasted three seasons for a total of 69 episodes.
Here is what the writers (@GMWWriters) had to say about the cancellation:
It is with incredible pride in our work and complete sadness that things end, that I report to this wonderful audience that our show is over

— Girl Meets Writers (@GMWWriters) January 5, 2017
Later, they tweeted:
I just officially got the call, and would like to thank this audience for its incredible love and loyalty. Please watch our January episodes

— Girl Meets Writers (@GMWWriters) January 5, 2017
The rumors of the show's end were started by Rider Strong (who played Cory's best friend Shawn Hunter on the show). Strong mentioned the show's possible end on his podcast, Literary Disco. A writer dismissed Strong's comments, saying, "As much as I love Shawn Hunter, having created his character and everything, you have to remember that he was wrong a lot. There is no official word as yet. Disney decision on season 4 coming soon. Officially, season 3 ends with 3 wonderful episodes in January."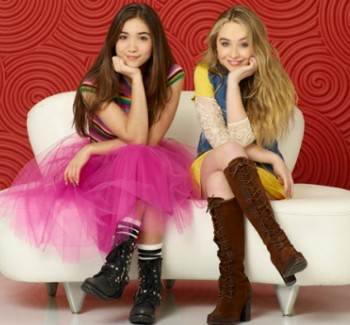 The Wrap
Girl Meets World follows the adventures of Riley Matthews as she deals with life. The cast includes Rowan Blanchard as Riley Matthews, Sabrina Carpenter as Riley's best friend Maya Hart, and Ben Savage and Danielle Fishel as they reprised their roles as Cory and Topanga Matthews.
The final episodes of Girl Meets World will air on January 13th and January 20th at 6:00pm ET on the Disney Channel. Tune in and see what happens to Riley and the gang in the final episodes.