Everyone is guilty of hitting send on an e-mail before it 's finished or sending a message to the wrong person and instantly putting your head in your hands, knowing it cannot be retrieved.
Well, Gmail have come up with a pretty good solution.
If you have a Gmail account, then you will now be able to use the new "undo-send" tool, which can be turned on in your general settings. This tool allows you to set a delay of anything between 5 and 30 seconds after you have sent an email, and in this time you can snatch it back from cyber-space by clicking undo-send and the e-mail will never have left your computer.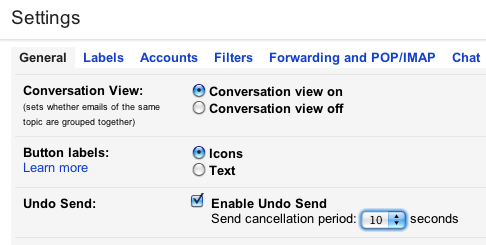 Credit: answerqi.com
A pretty useful feature if you ask me!