When you think "summertime fashion," bikinis, straw fedoras, and Havaianas in a hundred colors and patterns probably come to mind. This summer, Gwyneth Paltrow and goop Label have a few new ideas to turn warm-weather dressing on its head.
The Goop Label Shorts Suit
Available now on the goop site, the Lydia Linen Blazer ($595) and Iman Linen Shorts ($295) are crafted for comfort in warmer temperatures and versatile enough to be mixed and matched.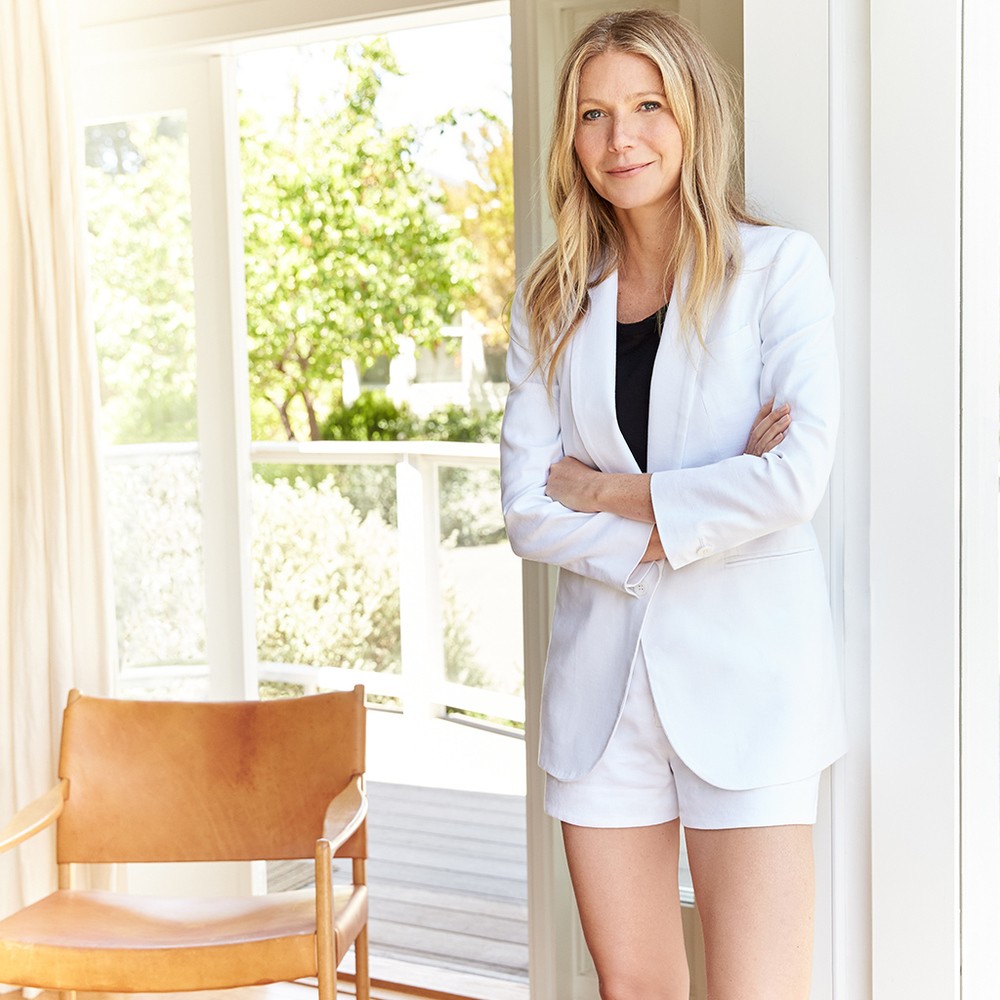 The blazer/shorts combo definitely pushes the boundaries of standard professional apparel, but done the goop way, this summer wardrobe upgrade is classy, effortless, and comfortable all at the same time.
"The suit is a work attire solution for the hot summer months, when having to wear a suit can feel counterintuitive," Paltrow says of the linen separates. "It's meant to be worn as separates too…Paired with the matching shorts or on its own, I just love the idea of a cool-yet-elevated white blazer that doesn't feel at all Miami Vice."
Gap Factory Outlet and Macy's currently have some similar—and more affordable—styles available.
Goop Label Separates
Since its start as a weekly lifestyle newsletter in 2008, Paltrow's goop has expanded into a flourishing e-commerce venture and now a skincare and fashion label itself. Quality, timeless, and luxurious basics are at the core of the brand's focus. "It was very important to me to make the clothes in the same way that all of my favorite designer clothing is made, which is in Italy, with beautifully loomed fabrics, incredible tailoring, and incredible attention to detail, but to be able to deliver those pieces at a third of the [designer label] price," Paltrow said last year in a statement announcing goop Label.
The Jordan Elbow Sleeve Tee ($145) is a cotton/linen blend and easy to dress up or dress down.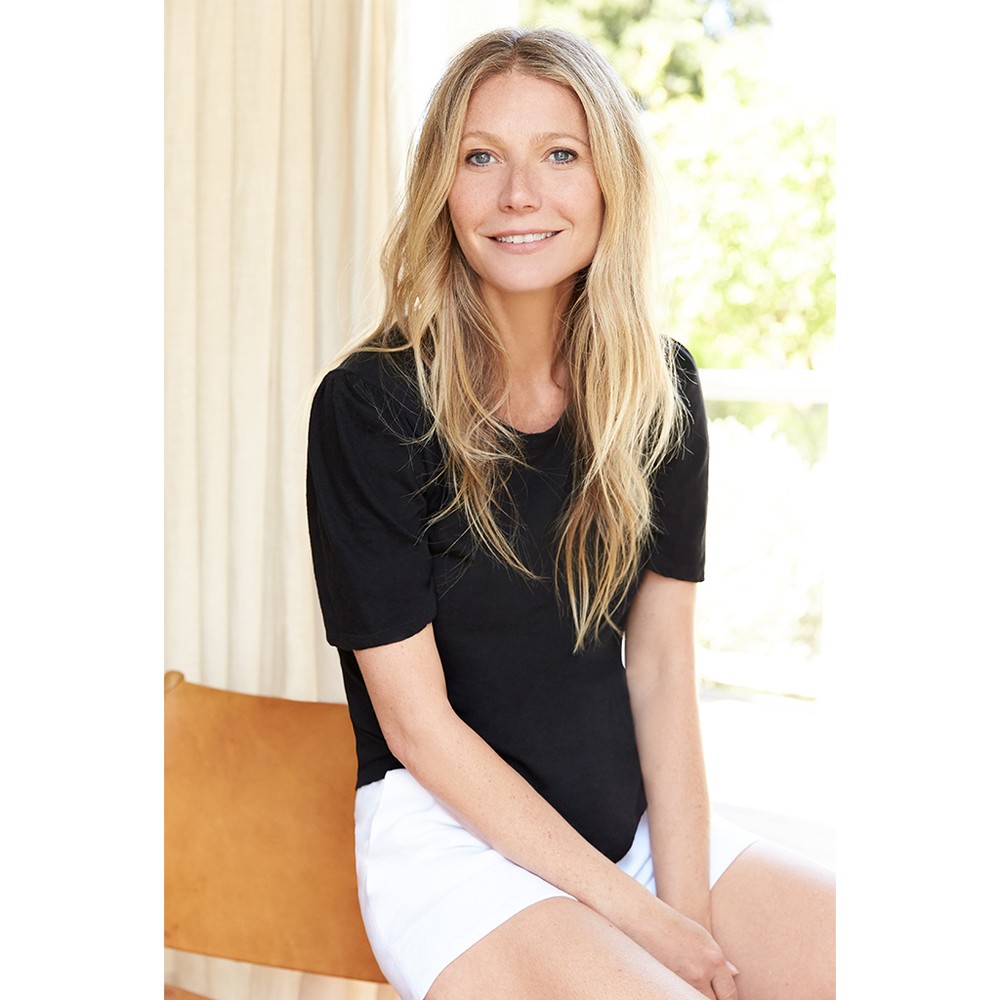 If summer suiting and goop sometimes seem a bit extra, don't worry: GP hears you. She shared her sense of humor about it this week on Jimmy Kimmel Live.
All of the goop Label items and more (yes, even that jade egg!) are available at shop.goop.com.