Odds are, if you weren't a Tumblr user active in 2015, then the only reason you know the name Halsey is due to her collaboration with The Chainsmokers on "Closer", the undying radio hit of 2016. The bisexual, biracial, bipolar singer first began her career with a song spurred from her famous, poetic Tumblr post:
You were red.

You liked me cause I was blue.

You touched me and suddenly I was a lilac sky

and you decided purple just wasn't for you.
"Colors" then became her first song which led to a record deal and finally the birth of her 2015 album Badlands. This album was revered as an electro-pop ballad for the Internet kids and rebellious millennials, the anthem to teen years in America. Halsey has since stated that this was not her intent for the album, but she became queen of the Tumblr kids and SpongeBob memes anyways.
hopeless fountain kingdom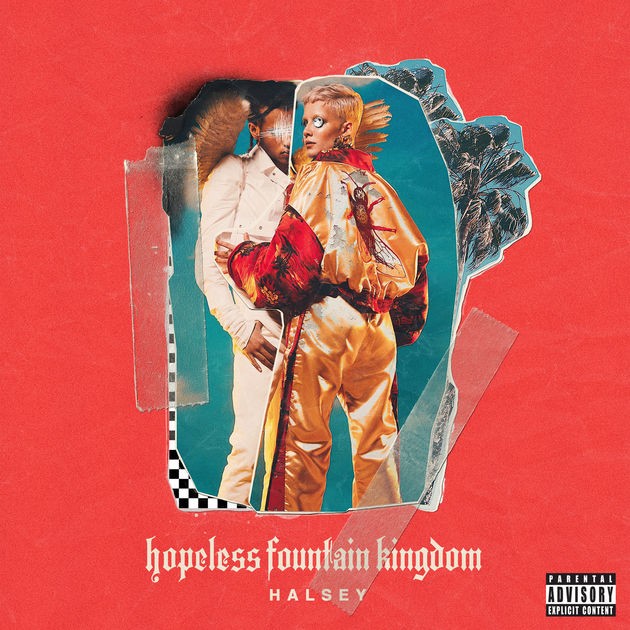 This second installment to her discography strays from her original genre. Self described as "alternative" and clarified as alternative pop, not alternative rock, Halsey's new album plays with other genres as well. From the jazz-inspired opening of "Alone", to the piano ballad titled "Sorry", to the 90's pop sound of "Walls Could Talk", this album is an exploration of Halsey's sound and her ability to create music. In an interview with Rolling Stones Magazine, she stated that "I am more than capable of writing radio music," she says, "and hopefully I'll put my money where my mouth is on this album."
What else did Halsey reveal?
In the interview, she also said the album is about the part of her that died for her relationship. "I had killed off a version of myself just so we could make our love work. Sometimes you're in a relationship for so long and you become a different person. You lose yourself because you change for that person." She had harbored an obsession with Romeo and Juliet through the writing process, and it served as a journey so that she "put the seal on that relationship and fully purged myself of the feelings for that person at the same time as I finished my record."
This theme is apparent in tracks like "Heaven in Hiding" where the lyric states "a physical fatality". These words attest to a non-mortal death of metaphorical nature. Throwing her full emotion into the songs, Halsey told Rolling Stones "I bottle everything up and purge it all out of me" during her writing process. Even when a track appears to hold its value in the catchy tune, you listen closer and find deeply emotional lyrics. Halsey is not only a vocalist and performer, but definitely a lyricist.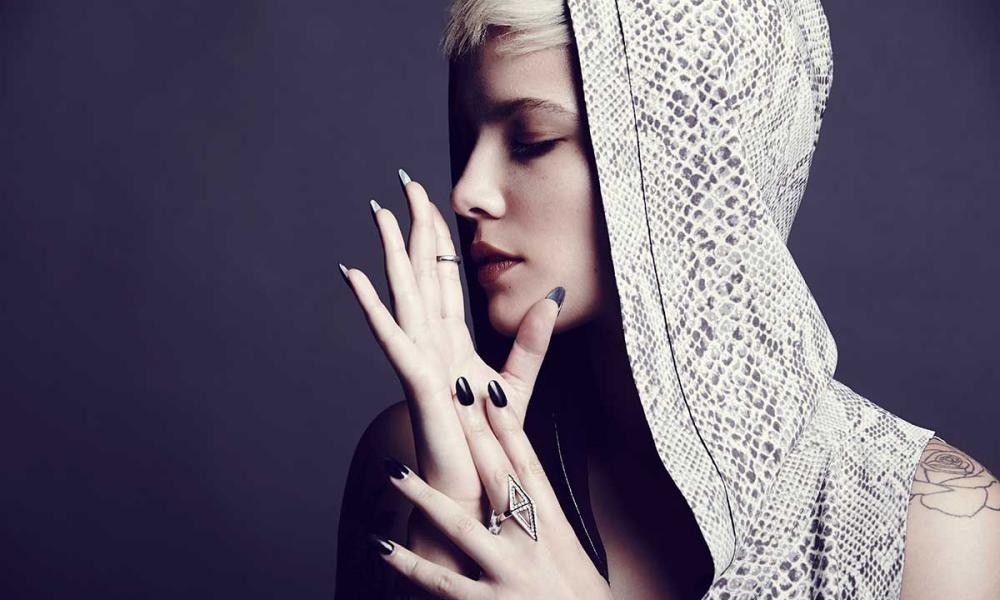 Halsey knows how to write quotable songs
Most apparent in "Hopeless", this song shows her Tumblr poem writing origin in the quotability of the lyrics. "Love hurts but secrets kill" and "The good die young and so did this" are both phrases I expect to see next time I scroll down my Tumblr dash or as inspiration for the post-social media generation's tattoos.
The sound is important too, however. "Now or Never" was one of the album's singles. You might recognize the title from when she performed it at the Billboard Music Awards. A poor choice for a single, "Now Or Never" is the most repetitive of the songs on her album due to its pop-like nature. "Now or Never" is her obvious reach for a radio single. Anticlimactic in nature, the bridge goes a Capella just before the chorus in order to build anticipation for the beat drop, but doesn't deliver the high impact transition you would expect. Perhaps attempting to write a radio tune will cause Halsey to put her foot in her mouth.
What about the rest of Halsey's album?
Other songs off the album are outstanding, however. "Walls Could Talk" is a 90's girl band power anthem (compared even to Britney Spears) that can all too easily be pictured as a girl squad jam, even with a violin melding into the instrumentals.
Following this track is "Bad At Love", the song that is most reminiscent of Badlands. It shows off Halsey's ability to both spit lyrics like an R&B performer and belt longer notes. If nothing else, this album definitely depicts diversity. "100 Letters", the first song following the intro track, shows her vocal range.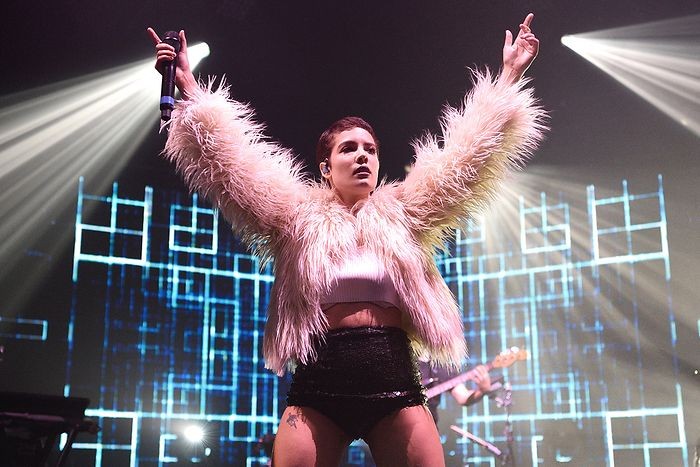 Is 'hopeless fountain kingdom' worth listening to?
Definitely. It is dynamic in the storytelling and sticks strongly to a theme. Introduced with the opening lines of Shakespeare's Romeo and Juliet, it has a unique form.
Two households, both alike in dignity,

In fair Verona, where we lay our scene,

From ancient grudge break to new mutiny,

Where civil blood makes civil hands unclean.
Tracks like "Strangers" (a ground breaking female duet with Fifth Harmony's Lauren Jauregui, also a bissexual woman), "Lie" (featuring Quavo and tonally unnerving), and "Devil In Me" (a track that sounds like a metaphor for Halsey's bipolar disorder) are all very much worth a close listen or two. However, would we recommend skipping "Now or Never" because you will hear it too much on the radio? Perhaps.
hopeless fountain kingdom can be bought here on iTunes and streamed here on Spotify.