Recently I attended the Heroes & Villains Fan Fest (HVFF) in San Jose, California. This was my second Heroes & Villains Fan Fest -- I attended the first in San Jose last year -- and I have to say it did not disappoint. While I enjoy attending all different kinds of cons throughout the year, I can say, after attending my second HVFF, that they are definitely unique and a different experience than the other conventions I've attended over the years. I think conventions everywhere should take a serious lesson in convention planning from James Frazier, Walker Stalker Conventions, and every single guest at HVFF.
To begin with, the casual air of intimacy at HVFF is fostered by the celebrity guests. It truly felt like a fan-centered event yet provided a fun atmosphere for the stars as well, more so than any other con I'd ever been to. This is an event meant to be fun and relaxed for the stars as much as for the fans.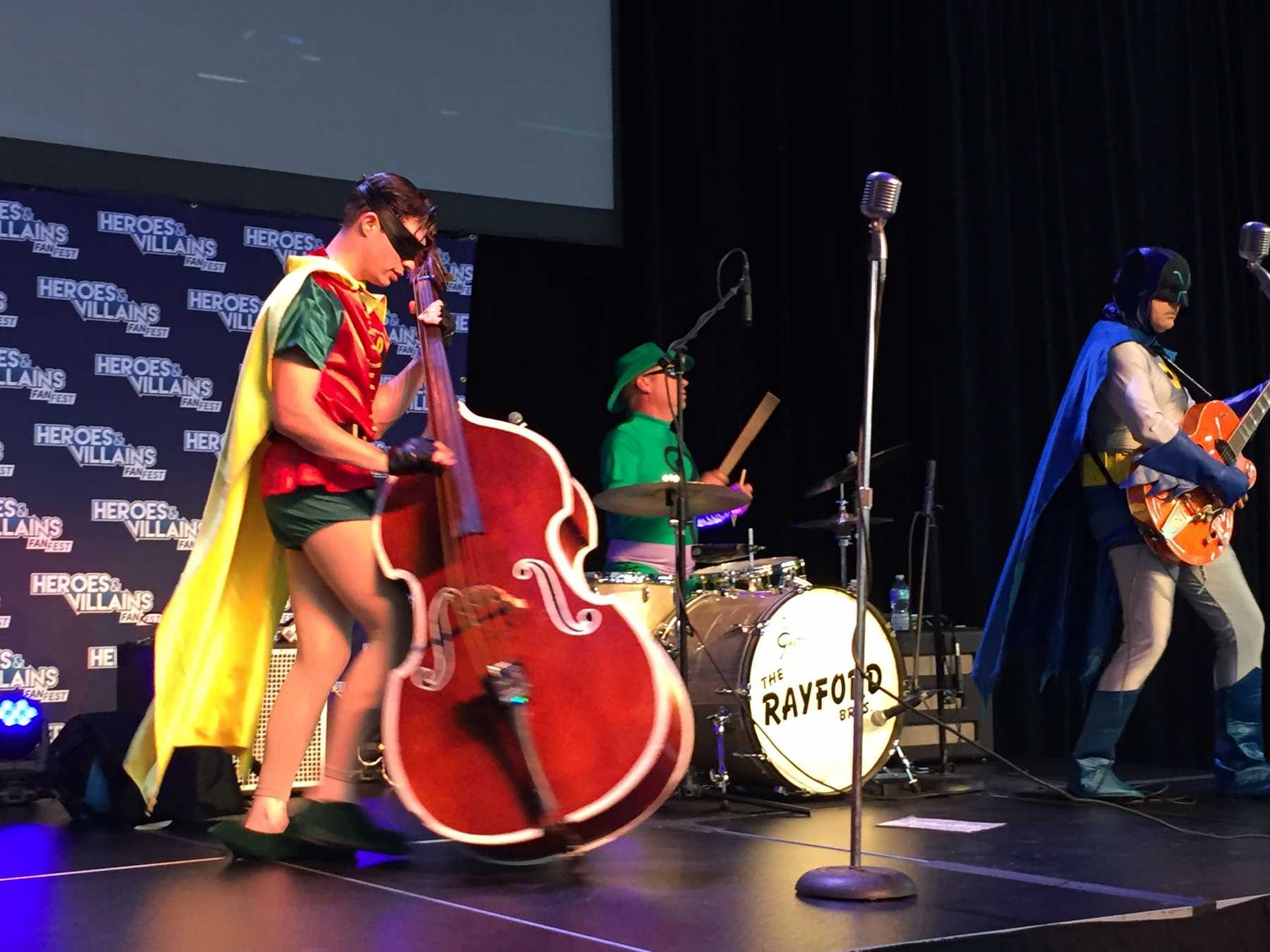 Meghan Schuester Harvey/PopWrapped
The kid zone -- bouncy houses, slides, zip lines and a bungee jump -- was as much fun for me as it was for the kids. And, if you happened to be walking by at the right time, you may have just caught one of the celebrity guests trying their hand at one of them as well. The kid zone was a perfect example of what made this con different than the rest. This con was put together to give fans the best time ever, and, for a lot of us, that meant embracing the ever-growing trend of fan conventions being family affairs.
While the HVFF events are undoubtedly a DC/CW affair, Agents Of S.H.I.E.L.D., Guardians of the Galaxy and Once Upon a Time guests and panels certainly ensured there was something for everyone.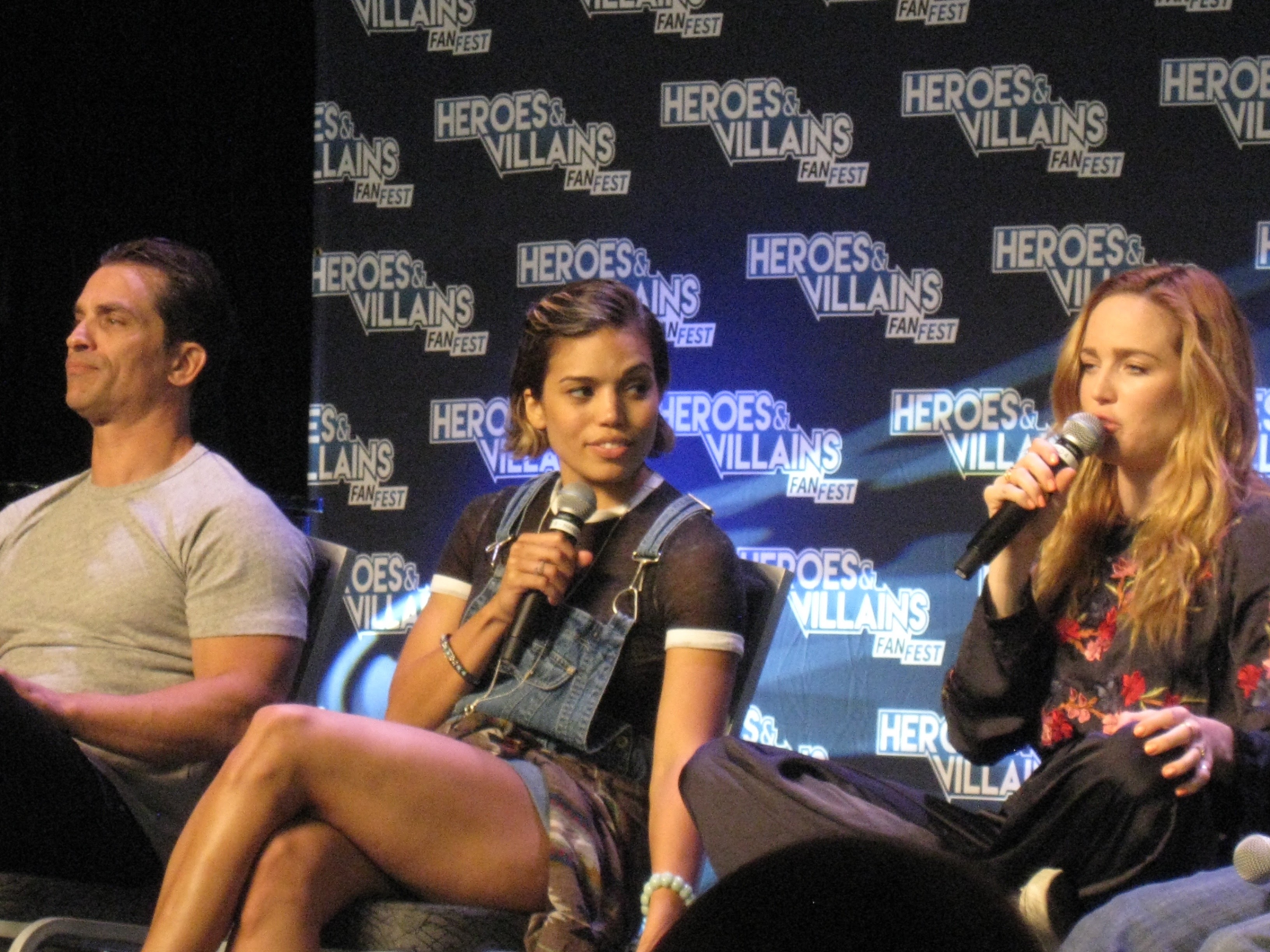 Meghan Schuester Harvey/PopWrapped
On day one, the panels included Arrow, Legends of Tomorrow, The Flash and Marvel's Agents of S.H.I.E.L.D. -- a little something for the DC and Marvel fans out there. The plus and minus of attending panels right before the new seasons begins are that spoilers are not easily divulged!
The biggest takeaway from the DC panels was that The Flash, Arrow, LoT, and Supergirl crossover event will be the most epic week of the 2016/2017 season, with some far-reaching implications for all shows. And, without giving away details, Willa Holland from Arrow suggested we should all just cancel our social lives for the entire week. I'm not disagreeing at this point.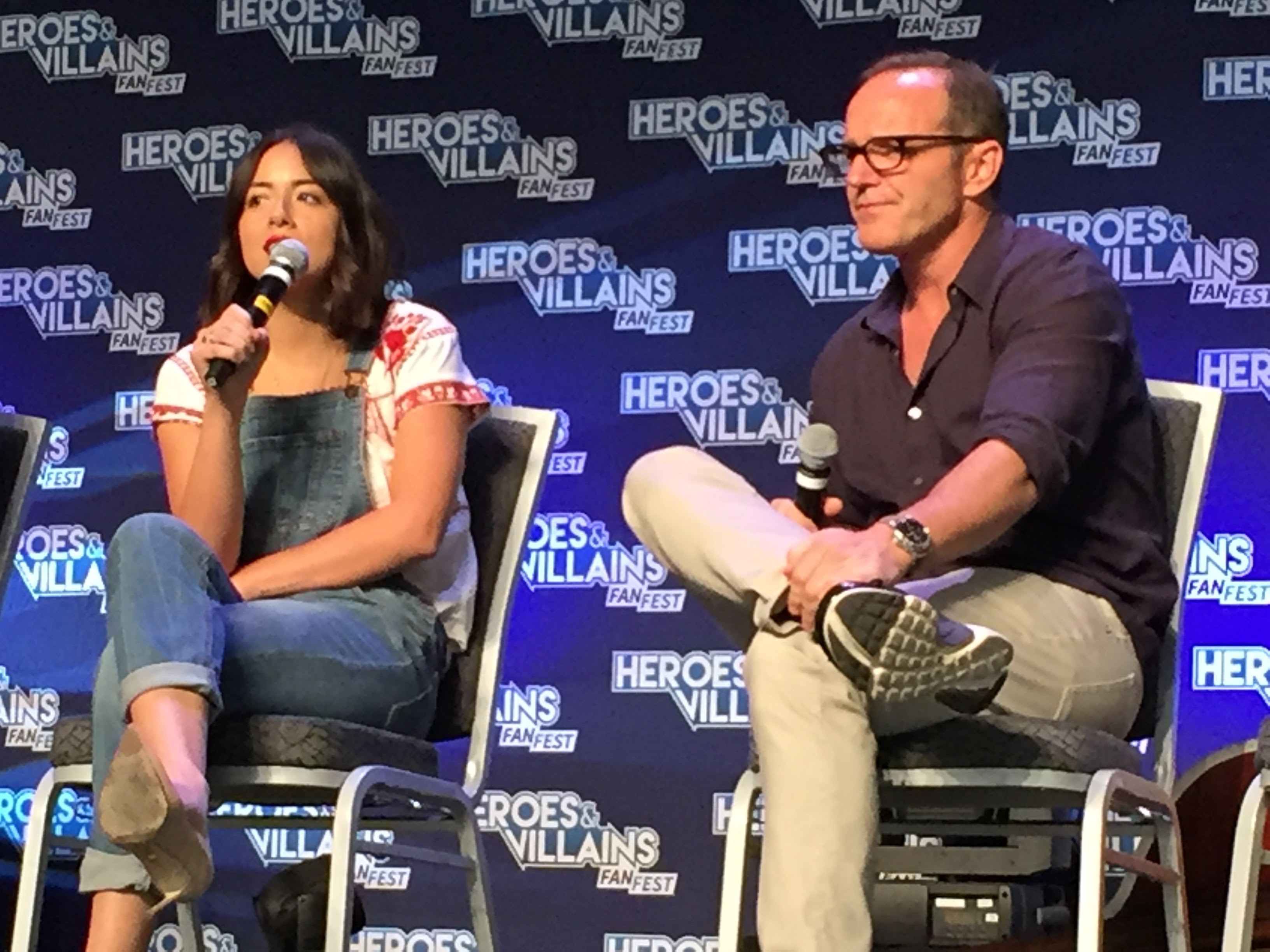 Meghan Schuester Harvey/PopWrapped
The Agents of S.H.I.E.L.D. panel featuring Clark Gregg and Chloe Bennett was my personal highlight. The natural chemistry of the two and Gregg's hard-to-hide own geekiness made them an enjoyable pair to watch. It's panels like this that let you know your favorites in ways you might not otherwise. For instance, did you know Clark Gregg would pair GOTG's Groot with Coulson for the ultimate buddy movie? Or that Chloe Bennett's dream Agents of S.H.I.E.L.D. episode would be the team shopping at Costco and watching Netflix? These are the things we learn at HVFF.
Be sure and keep your eye out for the next Heroes & Villains Fan Fest near you!