The first new candy bar in over 20 years to carry the Hershey's name will hit store shelves next month. The Hershey, Pennsylvania-based chocolatier says Hershey's Gold will hit stores on December 1st.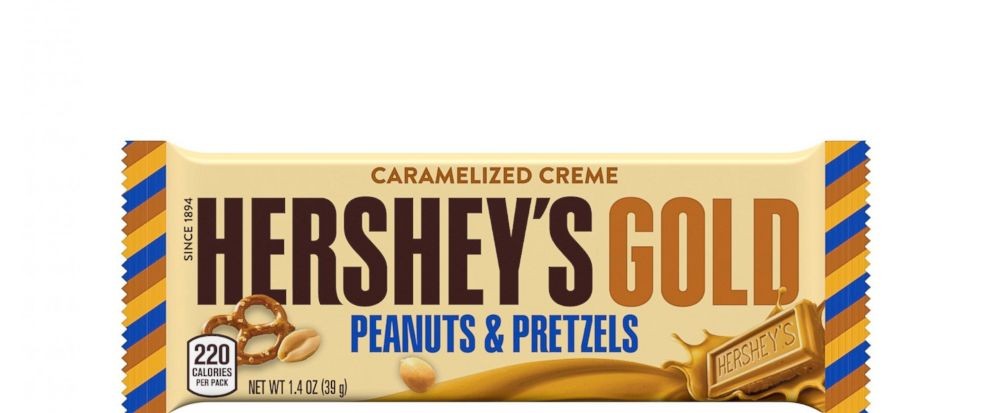 Hershey's described it as a "caramelized cream bar embedded with salty peanut and pretzel bits." Hershey's says the new candy is a direct response to trends that it says show "the rising popularity of crunchy multi-textured candy." The original Hershey's chocolate bar was released in 1900 and was followed-up by a special dark chocolate variety, nearly four-decades later, in 1939.
Hershey's Gold will be only the fourth bar for the brand and the first new one since Hershey's Cookies 'n Creme was introduced, 22-years ago, in 1995.